United Kingdom
State of the Union address live: Joe Biden makes his pitch to voters with unofficial 2024 campaign start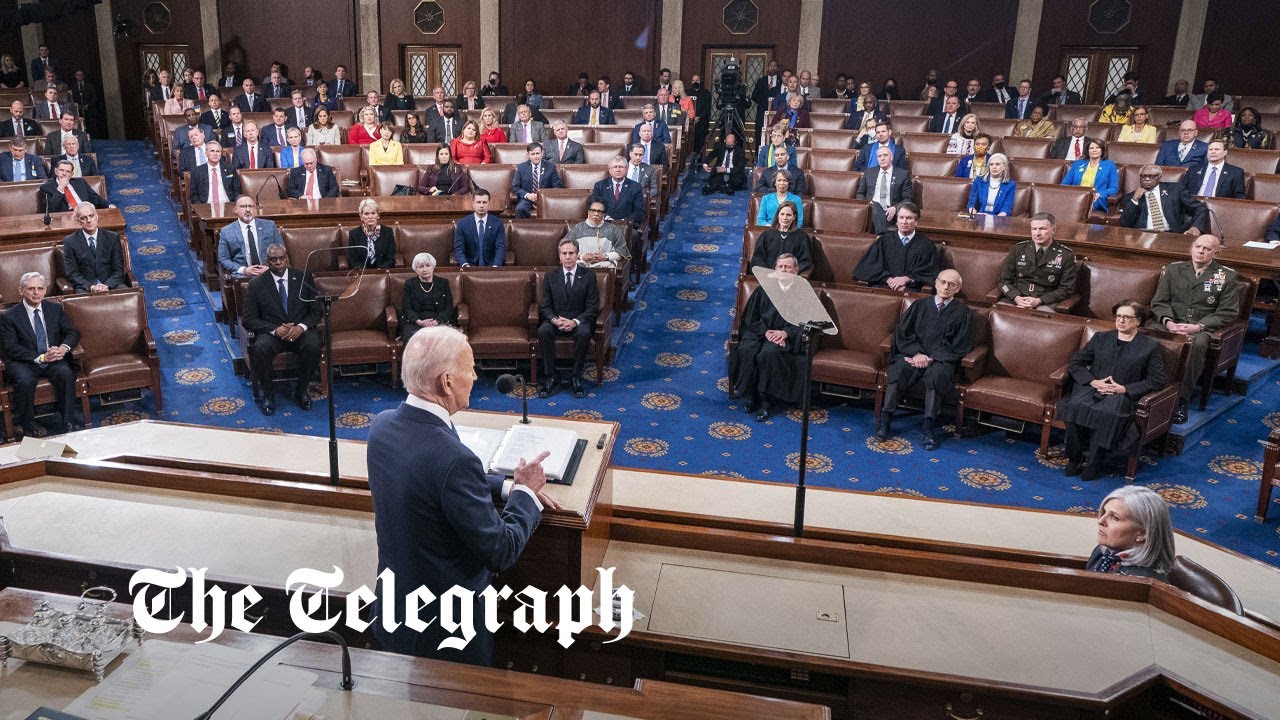 The State of the Union is a US president's biggest speech of the year, with millions of Americans tuning in to watch it live.
For Joe Biden, the first modern president to have a stutter, preparation is key for the time in the spotlight.
The president is known to mark his speeches with lines and dashes to help him navigate difficult passages, and remind himself to take a pause for breath. Some have compared it to marking up a sheet of music.
Mr Biden has spoken at length about how he navigated his stutter since boyhood, discussing how he practiced reciting lines from his favourite Irish poets to help him overcome it.
Mr Biden has reportedly been rehearsing drafts of his speech since November, although revisions and edits were expected to be made up until the very last moment.
He is particularly insistent to speechwriters that they use clear language, and despises acronyms, which he argues put off ordinary Americans listening at home.
The president has a small, tight knit group of advisers whom he prepares with. They include Anita Dunn and Steve Ricchetti, who have worked with Mr Biden for years.
He spent the weekend with his advisers practicing in front of teleprompters at Camp David, his presidential retreat.
According to the New York Times, Mr Biden was reading through a final draft of his last State of the Union address up until shortly before he delivered the remarks.
His markings for pauses and breaths were not transferred over to his teleprompter – Mr Biden relied on his memory and the draft in front of him.
Source link