United Kingdom
Andrew Tate to stay behind bars after losing new appeal against detention in Romania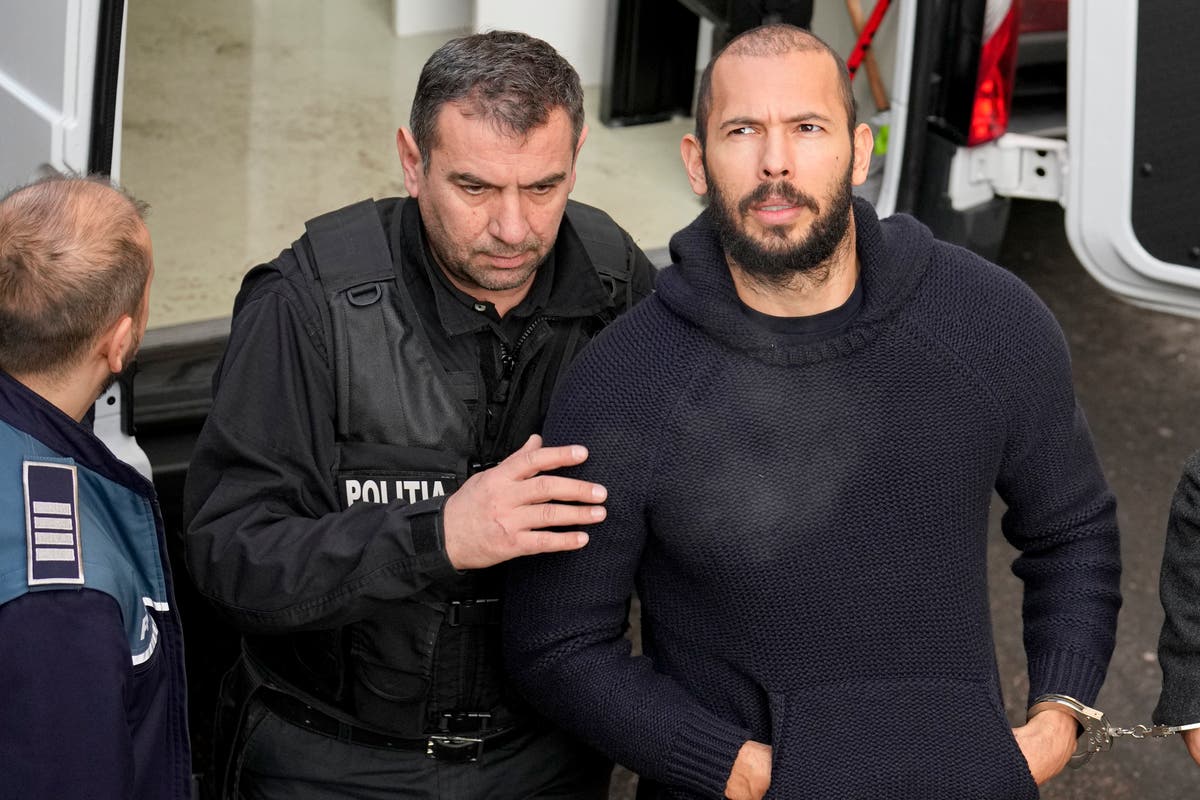 Andrew Tate has lost his appeal against further detention in a Romanian prison.
The influencer and former professional kickboxer has been detained in Romania on suspicion of organised crime and human trafficking since late December, alongside his brother Tristan and two other suspects.
All four, who were initially detained in Bucharest in late December, had hoped to overturn a judge's 20 January decision to extend for a second time their detention by 30 days at the request of prosecutors. They previously lost an appeal against an earlier extension.
Andrew Tate, a British-US citizen who has nearly five million followers on Twitter, arrived at the Bucharest Court of Appeal Wednesday morning handcuffed to his brother Tristan.
The- ruling will see the suspects face time in custody until 27 February as prosecutors continue investigating the case.
Last week, prosecutors said the Tate brothers recruited their victims by seducing them and falsely claiming to want a relationship or marriage.
The victims were taken to properties on the outskirts of the capital Bucharest and through physical violence and mental intimidation were sexually exploited by being forced to produce pornographic content for social media sites that generated large financial gain, authorities claim.
Tate gained mainstream notoriety for misogynistic remarks that got him banned from all major social media platforms, although his Twitter account was reinstated in November after Elon Musk acquired the social media giant.
More follows on this breaking news story…
Source link