Norway
Solbakken hemmelighetsfull om hvem som tar over Haaland-rollen: – Noen vet mer enn andre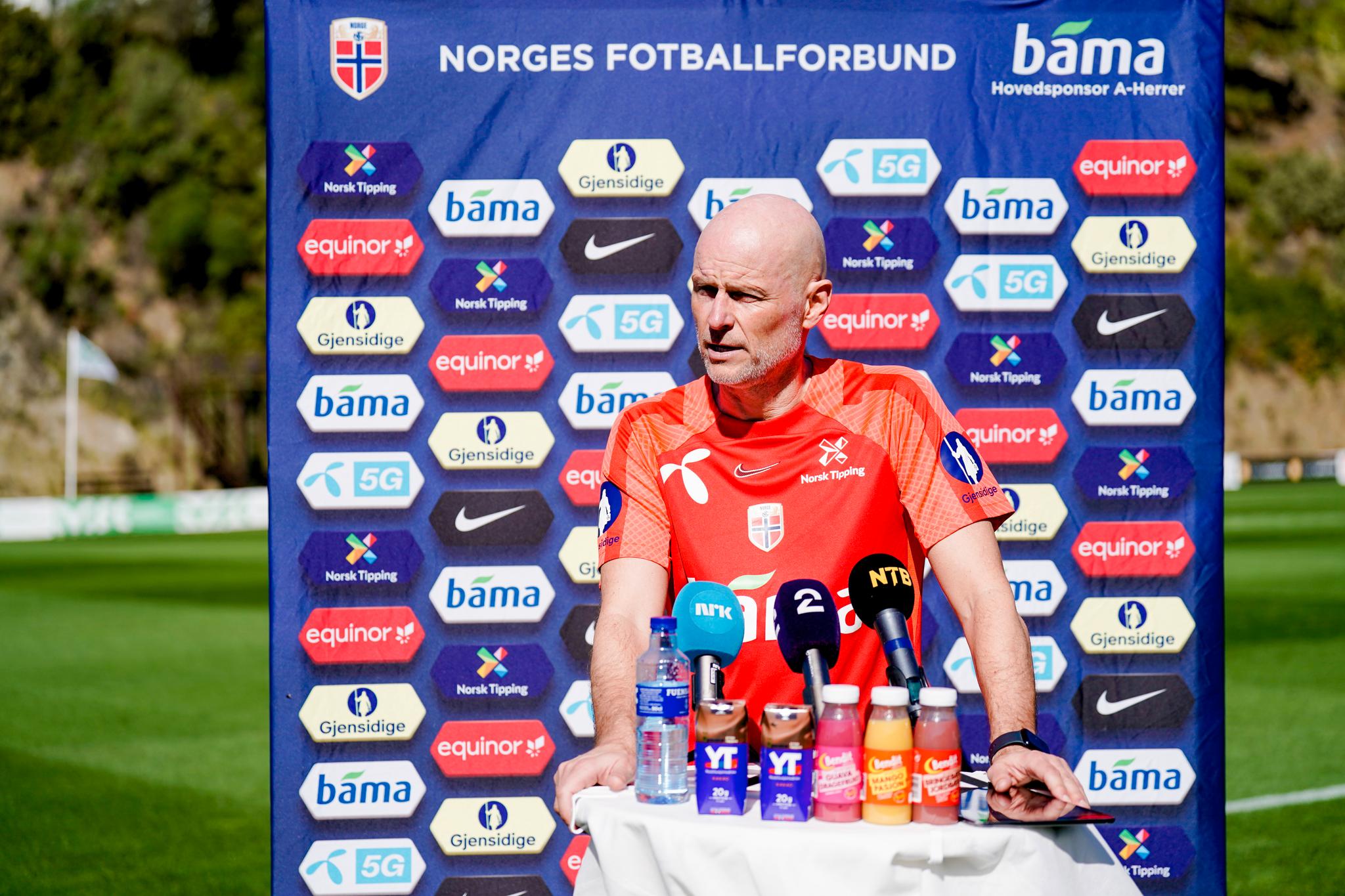 Ståle Solbakken ville ikke bekrefte eller avkrefte om det er Alexander Sørloth som starter på spissplass for Norge når de møter Spania.
Sørloth har ifølge TV 2 uttalt at han starter på topp for Norge. Da Solbakken ble konfrontert med uttalelsen torsdag, var han hemmelighetsfull og spøkte med at noen hadde spionert på treningen.
– Noen av spillerne som skal spille vet det, mens andre ikke vet det helt enda. Noen vet litt mer enn andre, sa Solbakken kryptisk.
– Vi hadde den første treningen med fart i går, og den andre i dag. Det er de to eneste helhetlige treningene vi har nå, fortsatte han.
Erling Braut Haaland, som har en bolig i Marbella og tilbringer mye fritid der, måtte forlate denne ukas landslagssamling på grunn av en kjenning i lysken.
Dermed mister Norge en av sine vektigste brikker mot både Georgia og Spania.
La Liga-stjerne
Det er riktignok ikke hvem som helst som mener han skal ta over Haalands plass. Trønderen ble kåret til månedens spiller i La Liga i januar og har notert seg med 13 mål og to assist på 34 kamper denne sesongen. Likevel har det ikke gått helt etter planen den siste tiden.
– Jeg tror selvtilliten hans er der den skal være. Alex har jo hatt en litt mer trøblete tid de siste ukene. Det er et lagspill, og det henger ganske sammen med at Real Sociedad var en selvgående maskin ganske lenge, men har hatt store problemer i det siste, sa Solbakken.
– Real Sociedad er ganske langt unna det laget som de var for fire-fem uker siden. Da var de en selvgående maskin som lå som nummer to i La Liga, fortsatte han
Solbakken er samtidig klar på at det er en stor fordel for han selv og Norge at Haalands skadeforfall kom på tirsdag framfor dagen før kamp. Det gir en erstatter tid til å forberede seg godt.
– Veldig stor fordel. Det har mye å si. Ikke minst for våre forberedelser og det mentale. Nå er det noen her som vet at det er enda en plass å spille om. De får bedre tid til å forberede seg, sa landslagssjefen.
– Klar til å ta straffe
I Haalands fravær er det forventet at Martin Ødegaard skal stille opp som laget største stjerne. Kapteinen er klar over ansvaret og synes det er synd å miste sin gode venn og lagkamerat.
– Vi mangler en god spiller, en av de beste i verden. Det vil alle lag merke. Sånn er det. Vi skal ikke bruke mer tid på det. Da må alle andre steppe opp mer, sa landslagskapteinen på torsdagens pressetreff.
Han overtar gjerne Haalands jobb som straffeskytter.
– Jeg er klar til å ta straffe hvis det er mulighet for det.
Norge møter Spania lørdag, før de spiller den andre kvalikkampen mot Georgia tirsdag i neste uke.
Source link