Norway
Ruud tok karrierens største seier mot verdensfemmeren i Madrid Open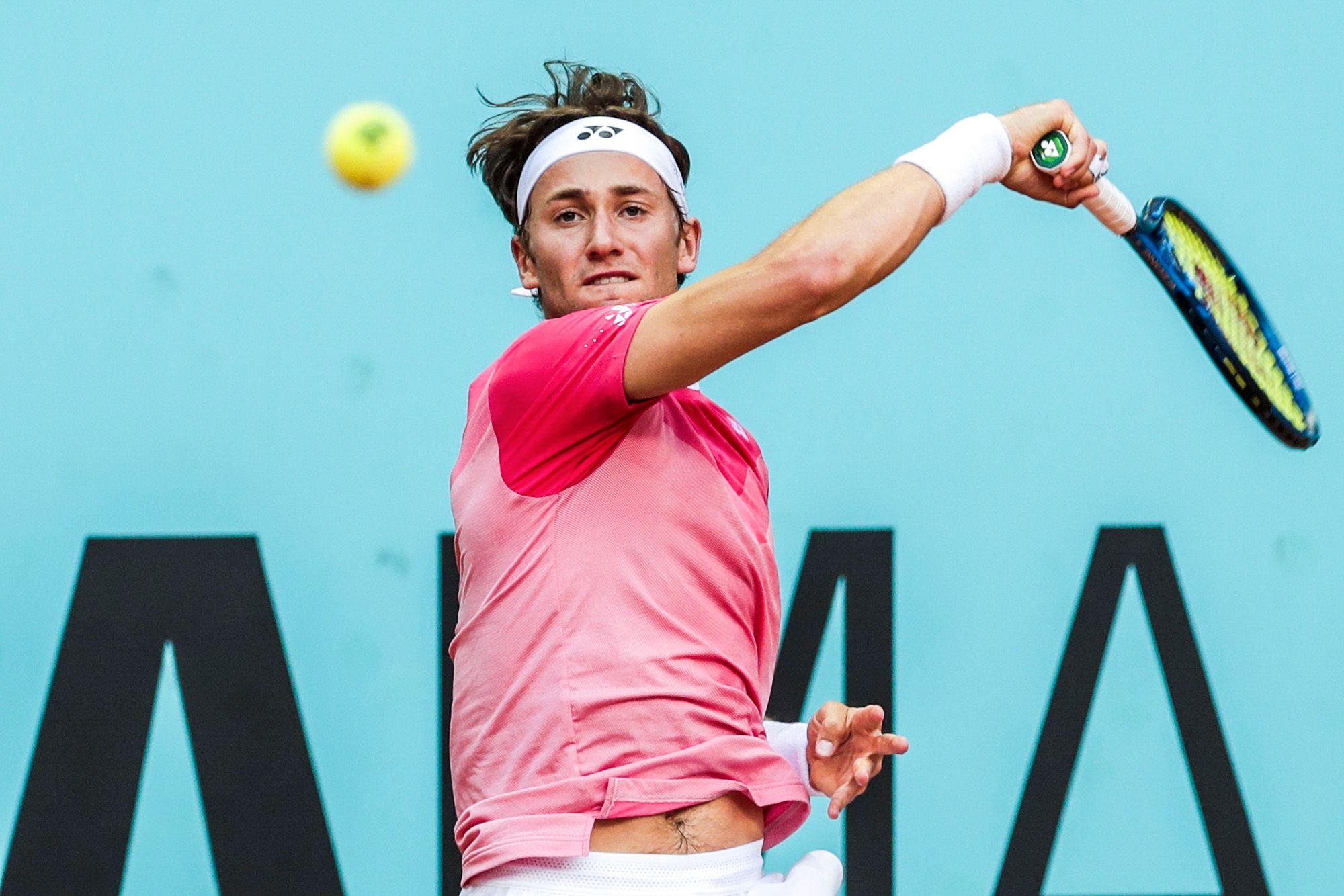 (Ruud-Tsitsipas 7–6,) Casper Ruud (22) slo seg enda høyere på tennissportens stjernehimmel med en praktfull kamp mot storfavoritt Stefanos Tsitsipas (22) under tredje runde av Madrid Open.
Aftenposten samarbeider med VG-sporten. Derfor får du som Aftenposten-leser også artikler og tjenester som er laget av VG.
Nå er nordmannen klar for kvartfinale. Athen-fødte Tsitsipas er rangert som verdens femte beste spiller. Som 22-åring har grekeren allerede spilt inn 14 millioner dollar og tatt seks titler.
Mot Snarøya-karen Ruud ble han likevel utklasset. Med skyhøy presisjon, konsentrasjon, vinnervilje og kvalitet, tok nordmannen karrierens største skalp i løpet av to strake sett i ATP 1000-turneringen i Spanias hovedstad.
– Casper har en X-faktor ikke mange spillere har, sier Eurosport-kommentator Ola Benzon.
– Casper elsker når det blir en fight. Da tar han frem sitt beste. Du ser blikket til en vinnerskalle. Dette er kjempestort, sier Eurosport-ekspert Øivind Sørvald.
Mot verdenstoppen
Norge har for lengst fått en av klodens beste tennisspillere. Nå er Ruud i ferd med å gjøre et nytt taktskifte som vil skyve ham enda høyere på rankingen.
Før torsdagens opptreden var Ruud nummer 22. Han hadde aldri møtt Tsitsipas på det ypperste nivået før.
Etter å ha beseiret mannen som nylig vant i Monte Carlo og som tidligere i 2021 hadde kommet til minimum kvartfinale i alle turneringene på det øverste nivået, stiger Ruuds status mot stjernene ytterligere.
– Han har slått Tsitsipas, en av de beste spillerne i verden. Casper skal inn i kvartfinalen, hvor han kommer til å være favoritt, sier Benzon.
Mektig øyeblikk
På Arantxa Sanchez Stadium satt pappa Christian Ruud på tribunen og knyttet neven i stolthet og glede over sønnens glitrende spill. Så fort sønnen kunne gå, begynte de to å trene sammen. Først hjemme på terrassen, så på det lokale anlegget på Snarøya.
De har dratt verden rundt i søken etter optimale trening- og kampforhold. Det har bidratt til over 200 reisedøgn siden tenårene.
– Hvis man har et talent, må man bare gå for det. Jeg tror man vil angre så innmari hvis man ikke gjør det, har pappa Ruud fortalt VG om satsingen, som knapt kunne vært mer vellykket.
Vi kommer tilbake med mer!
Source link