World
Morning Digest: February 1, 2023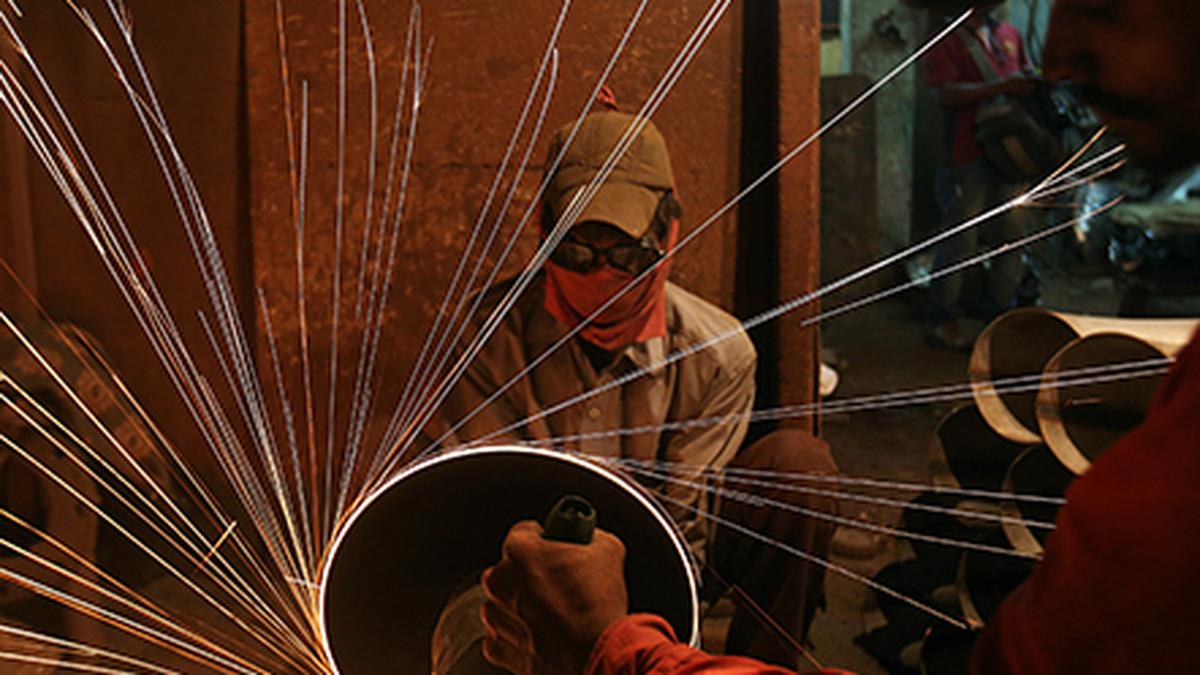 Economy on stronger wicket than pre-COVID times, to grow 6.5% in 2023-24
Painting an exuberant picture of the Indian economy's prospects thanks to "New Age" reforms undertaken since 2014, the Economic Survey tabled by Finance Minister Nirmala Sitharaman in Parliament on Tuesday asserted that not only are the pandemic-induced blues over, but the outlook for the years ahead is also rosier than in the pre-COVID years.
GST new year bonanza: January kitty second highest till date
India's Goods and Services Tax (GST) revenues in January 2023 touched nearly ₹1.56 lakh crore by Tuesday evening, marking the second highest monthly collections recorded since the launch of the indirect tax regime in July 2017.
14 dead, 12 injured in massive fire at Jharkhand apartment
As many as 14 people and 12 were injured were killed in a fire that broke out in an apartment in the Dhanbad district of Jharkhand, the Deputy Commissioner of Dhanbad said on January 31
Collegium recommends two more new judges for Supreme Court
The five-member Supreme Court collegium led by Chief Justice of India D.Y. Chandrachud on Tuesday recommended to the government Chief Justice of the Allahabad High Court Rajesh Bindal and Gujarat High Court Chief Justice Aravind Kumar for appointment as apex court judges.
EPFO circular soon on allowing online, offline options to submit pleas for higher pension
The Employees' Provident Fund Organisation (EPFO) is likely to publish a circular soon on the procedures for exercising option for higher pension as part of implementing the November 4 judgment of the Supreme Court on the matter.
Share of education in budgetary allocations has fallen over last 7 years
The budgetary allocation for education as a percentage of total expenditure has dropped over the past seven years, from 10.4% to 9.5%, according to the Economic Survey 2022-23.
Army conducts joint exercise in North Bengal near Siliguri corridor
The Army conducted a joint training exercise 'Trishakti Prahar' in North Bengal close to the strategic 'Siliguri' corridor, also called Chicken's neck.
Air India urinating case | Delhi court grants bail to accused Shankar Mishra
Delhi's Patiala House Court on January 31, 2023 granted bail to Shankar Mishra, who is accused of urinating on an elderly woman in an Air India flight in November 2022.
CBI searches 50 locations in Himachal paper-leak cases
The Central Bureau of Investigation on Tuesday searched close to 50 locations across seven States in connection with two cases, alleging that question papers for the written examinations for the post of constables in the Himachal Pradesh Police, were leaked.
Many locals in south Kashmir showed up with Tricolours for Bharat Jodo Yatra
One of the significant takeaways from Congress leader Rahul Gandhi's Bharat Jodo Yatra in Jammu and Kashmir was a large number of locals in south Kashmir showing up with Tricolours, according to government officials.
Source link