World
After 15 years, Fiji's relations with India on track: Deputy PM Biman Prasad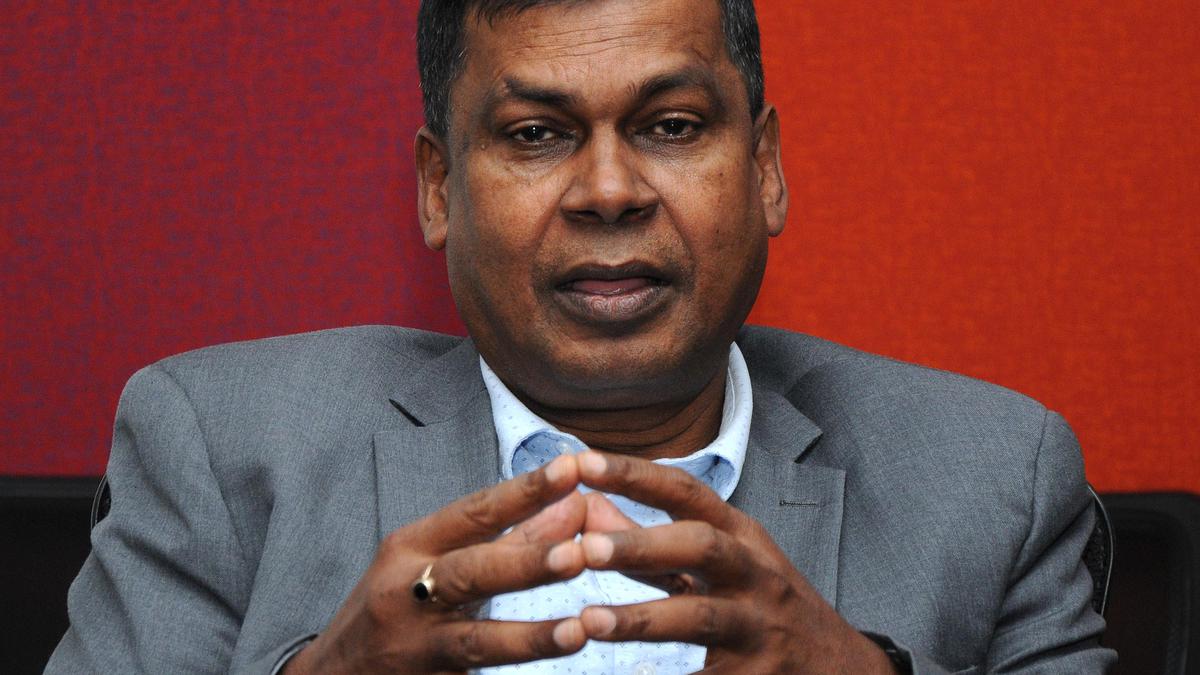 The Government of Fiji will seek closer relations with democracies including India, said Deputy Prime Minister Dr. Biman Prasad who is on a five-day visit to India.
Speaking to The Hindu from Bengaluru where he attended events related to the India Energy Week, Dr. Prasad who is also the Finance Minister of Fiji, expressed hope that Fiji and India will cooperate in meeting climate change goals and in ensuring "common democratic values" in the Indo-Pacific region.
"Over the past fifteen years, Fiji had not promoted ties with other democracies in the way that it should have been. We are focused on developing our ties with other like-minded democracies like India and tackling challenges like climate change," said Dr. Prasad, who highlighted that his visit to India is the first foreign visit by any member of the new government that came to power in December 2022.
Dr. Prasad's National Federation Party joined the three-party coalition in December 2022 after an election failed to give a majority to any single party. The election ended the sixteen-year government of Frank Bainimarama and brought veteran leader Sitiveni Rabuka as the new Prime Minister.
During his stay at Bengaluru, Dr. Prasad met India's Minister for Petroleum and Natural Gas and Housing and Urban Affairs Hardeep Singh Puri and the two Ministers discussed possible Indian support to Fiji in its energy transition by supporting the transfer of technology, and building of climate-smart infrastructure. Mr. Puri assured Fiji of India's support to the housing sector of the island nation.

Also Read | Fiji suspends national police chief
In Bengaluru, Dr. Prasad presented his ideas in a high-level Ministerial Session on "Strategies for a sustainable and decarbonised future". He highlighted the special link of the Indian community in Fiji which arrived on the Pacific island in the late 19th century and has over time provided a special bond between the two countries.
"The rise of India is a positive development for the Indo-Pacific region as it will support common democratic values, decarbonisation and human rights in the region," said Dr. Prasad supporting a greater role for India in the Indo-Pacific region.
In Delhi, Dr. Prasad will meet External Affairs Minister Dr. S. Jaishankar and Minister of State for External Affairs Rajkumar Ranjan Singh on Wednesday.
Fiji is a leading member of the community of Pacific Small Island Developing States (PSIDS) which is facing some of the immediate threats from climate change and land erosion. Prime Minister Narendra Modi visited Fiji in 2014 when the idea of the Forum for India Pacific Islands Cooperation (FIPIC) was mooted. The first FIPIC summit was held in Jaipur in 2015 which was followed by a summit in Suva in 2016.
Source link