United States
Russia Is Expected To Free Violent Offenders Who Fought In Ukraine, UK Claims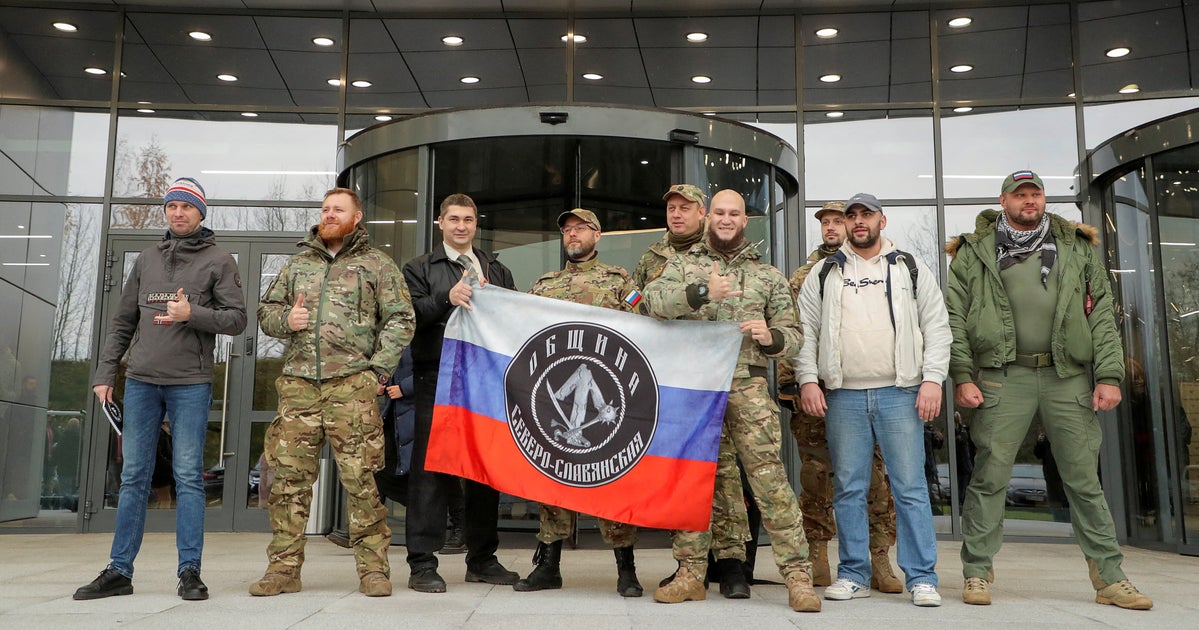 According to the Ministry of Defense, there's about to be an influx of "violent offenders" set free if they've fought for the paramilitary organization the Wagner Group.
This mercenary group, led by a Russian oligarch with close ties to President Vladimir Putin — Yevgeny Prigozhin — has been credited with Russia's few successes on the battlefield in Ukraine recently, and its ranks have been strengthened by recruiting inmates.
According to the U.K.'s MoD: "Wagner prisoner recruitment peaked in autumn 2022 with inmates being offered commutation of their sentences after six months of service."
And Moscow is apparently expected to stick to its vow.
The MoD continued: "Although approximately half of the prisoners recruited have likely been killed or wounded, evidence from Russia suggests the group is following through on its promise to free survivors.
"The certificates issued to freed Wagner veterans claim to have been endorsed by the decree of President Putin."
Not long after a public spat between Wagner and Putin over how much ammunition the Kremlin is giving to the private fighters (with Prigozhin accusing Russia's defense minister of "treason") Wagner is now "likely banned" from recruiting more inmates, the U.K. believes.
That means this mass exodus of inmates will "worsen" Wagner's personnel issues after the death of so many soldiers on the battlefield.
In Tuesday's update, MoD added: "The sudden influx of violent offenders with recent and often traumatic combat experience will likely present a significant challenge for Russia's war-time society."
This claim comes after Putin made a surprise overnight trip to the occupied Ukrainian city of Mariupol, which the U.K.'s former permanent representative to NATO Lord Ricketts claimed was a show for a domestic audience.
He told Sky News on Monday: "It was a pretty empty propaganda exercise which won't convince many people outside of Russia."
The Russian president is also meeting his Chinese counterpart Xi Jinping this week for a three-day conference in Moscow, an important move for Putin who has becoming increasingly isolated on the world stage over his war in Ukraine.