United States
LeBron James Said He 'Never Even Thought' About Breaking All-Time NBA Scoring Record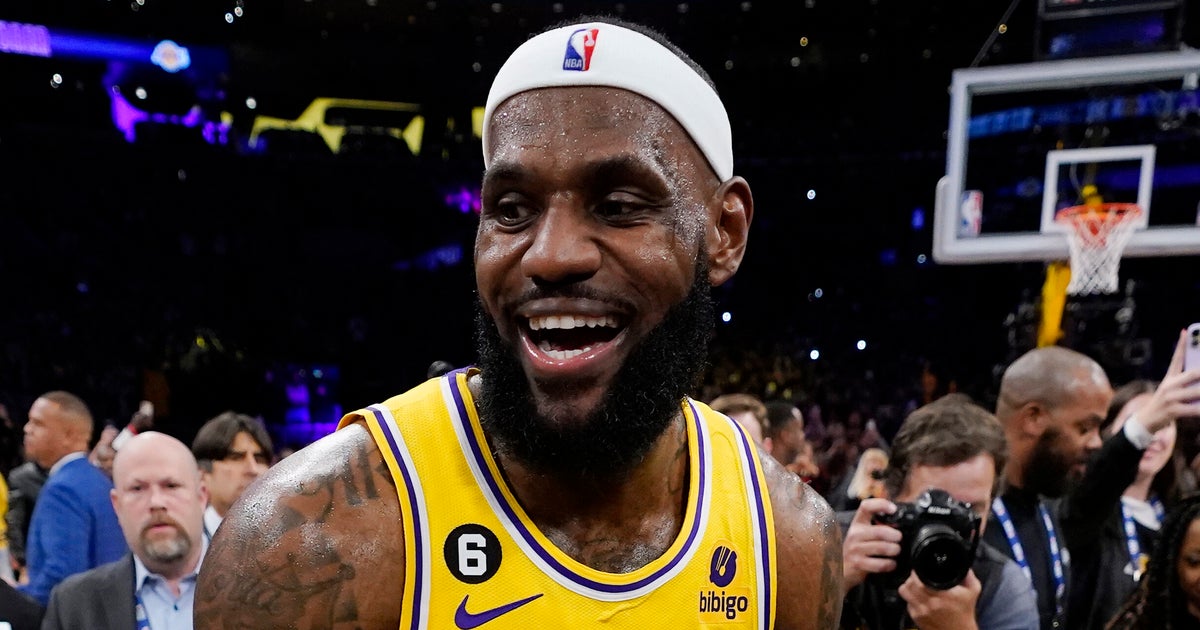 In an interview for ABC's "Good Morning America" on Jan. 31, James said becoming the league's new career scoring leader hadn't been one of his goals, unlike other titles like "Player of the Year."
"I never ever was like I want to break the all-time score," the Los Angeles Lakers star told Michael Strahan ahead of a game between the Lakers and the New York Knicks. "I never ever even thought about it and the fact that I'm like literally right here, it is mind-blowing."
James became the league's top scorer in the third quarter of Tuesday's game against the Oklahoma City Thunder by scoring his 38,388th point, surpassing the previous record held by Kareem Abdul-Jabbar.
The record-breaking shot brought the game to a 10-minute pause for a ceremony to honor the moment for James.
By the end of Tuesday's game, James brought his score total to 38,390 points.
"Tonight, I actually felt like I was sitting on top of the arena tonight when that shot went in, and the roar from the crowd," he told reporters after the game. "I'm not sure if I would be able to feel that feeling again, unless it's like a game-winning Finals shot."
The four-time MVP told Strahan in January that the scoring record itself wouldn't necessarily mean he's the greatest basketball player of all time, even though he's been working hard to get there.
"I've always prided myself on saying, 'I want to be the greatest ever to play this game,' and that came from a motivation to myself, my drive to be the greatest of all time," James said.
As to when he might consider retiring, the 38-year-old player said: "I've got a little bit more time left."