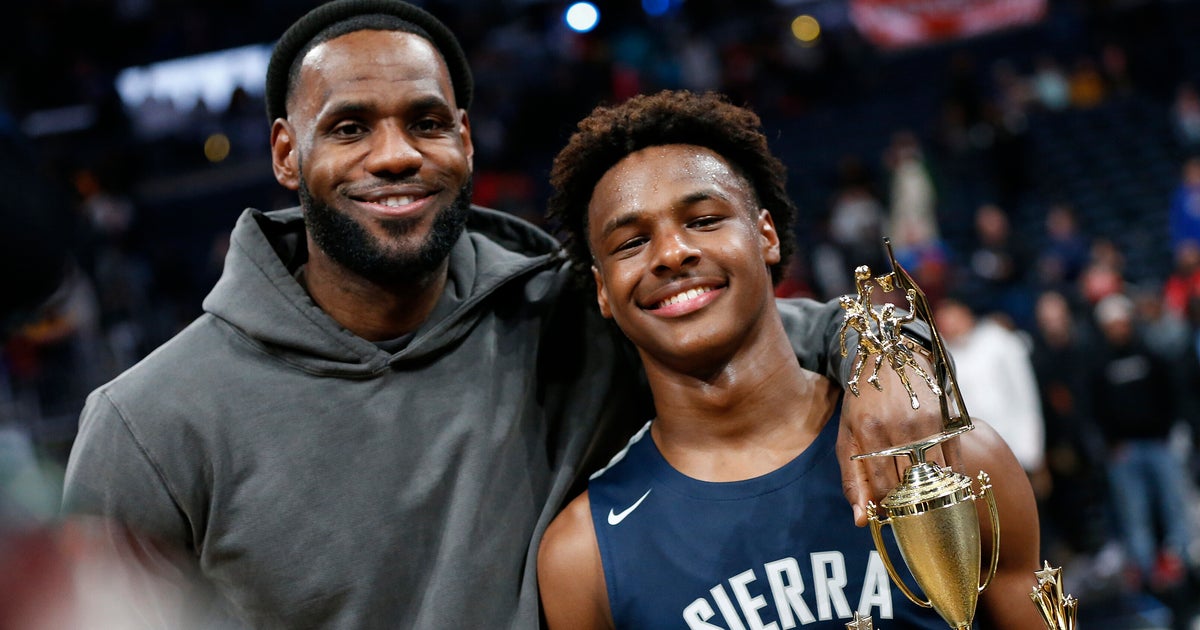 The injured Lakers star game-surfed through the association's League Pass platform and juiced up the fatherly hype for Bronny, who has yet to graduate high school.
"Man Bronny definitely better than some of these cats I've been watching on league pass today," the elder James wrote on Twitter. "Shit lightweight hilarious."
Bronny is a terrific player. But NBA-ready? Hmmmm.
ESPN ranks the 6-3 point guard from LA-area Sierra Canyon School as the eighth-best college prospect at his position. He's reportedly received scholarship offers from the likes of Kentucky and Ohio State, but he has not made a commitment.
The sports network recently retweeted a bold projection by the DraftExpress outlet that James could be the 10th pick in the 2024 NBA draft. (He would not be eligible until then.)
So, LeBron James wouldn't be the only person perhaps jumping the gun on James' potential. The father, who recently became the NBA's all-time leading scorer, has repeatedly expressed a desire to play with Bronny in the NBA.
Here's a highlight reel of Bronny:
And here are some tweets from doubters: