Product Reviews
WhatsApp's Status feature gets a ton of new functionality, including voice and reactions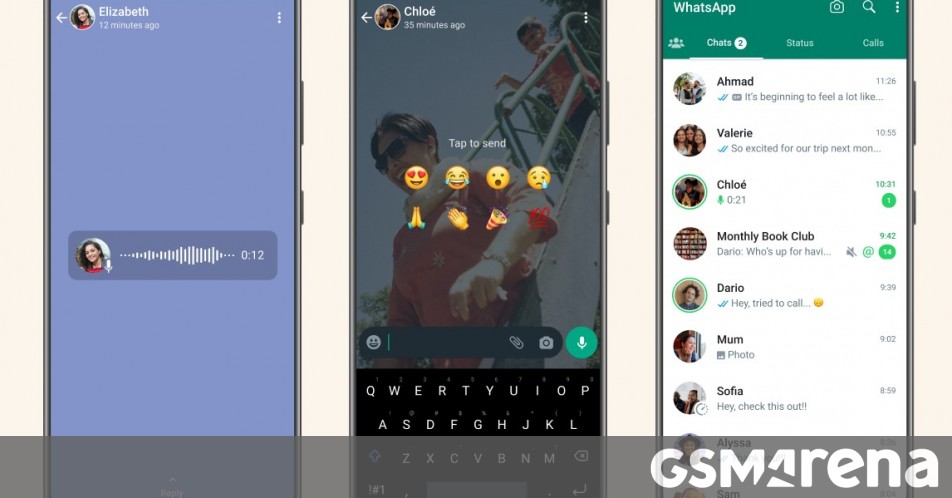 Today WhatsApp is announcing that the Status feature is getting a ton of new functionality. The updates that enable all of these new functions are already rolling out to users globally, and should become available to everyone who uses WhatsApp "in the coming weeks".
So what exactly is new, you wonder? First off, you can now record and share voice messages as status messages. These can be up to 30 seconds long. Next up, you can update your privacy settings per status, so you can choose who can see (or hear) your status every time you update it. As you might expect, your most recent audience selection gets saved and then used as the default for your next status.
Status reactions allow you to respond to status updates, and it was apparently the number one most requested feature for WhatsApp following the launch of reactions in chats last year. You can quickly reply to any status by swiping up and tapping one of eight emojis. And of course you can still reply with text, a voice message, or stickers too.
A new status profile ring will be present around your contact's profile picture whenever they share a status update, and it will be visible in the chat list, group participant lists, and contact info section.
Finally, statuses now have link previews enabled, just like chats do. So when you post a link on your status, the preview will automagically show up and make your status look better, as well as give your contacts an idea of what the link is about before they tap on it.
Source link