NFL
Dobbs returns to Browns as backup quarterback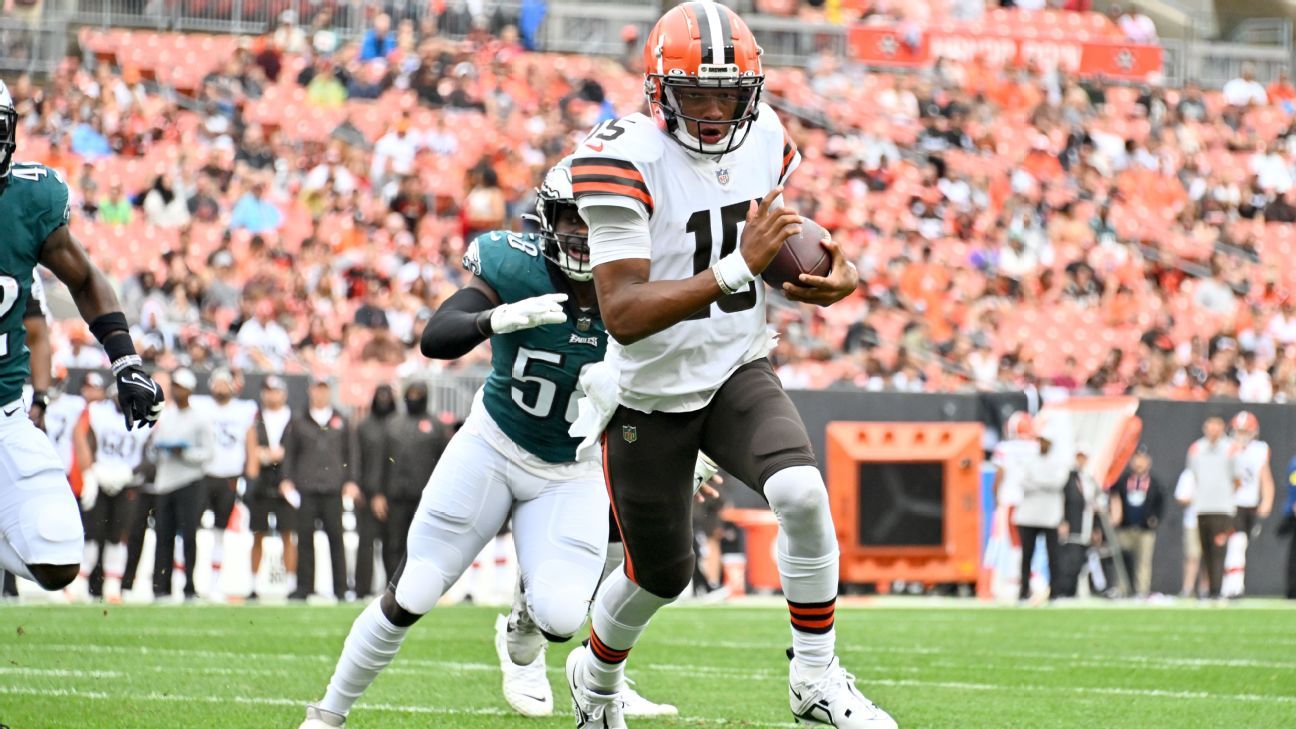 BEREA, Ohio — The Cleveland Browns have re-signed Joshua Dobbs to be their backup quarterback, his agent, Mike McCartney, tweeted Monday.
Dobbs was Cleveland's backup quarterback last year behind Jacoby Brissett during the 11 games Deshaun Watson was suspended for violating the league's personal conduct policy by committing sexual assault, as defined by the league, on massage therapists.
When Watson returned, the Browns waived Dobbs, who was picked up by the Tennessee Titans. Dobbs made two starts late in the season for Tennessee, completing 40 of 69 passes for 411 yards, two touchdowns and two interceptions in losing efforts.
Brissett recently signed with the Washington Commanders. The Browns still have former third-round pick Kellen Mond on their roster.
Dobbs was a fourth-round pick of the Pittsburgh Steelers in the 2017 draft.
Source link