NBA
AD comes off bench, scores 21 in winning return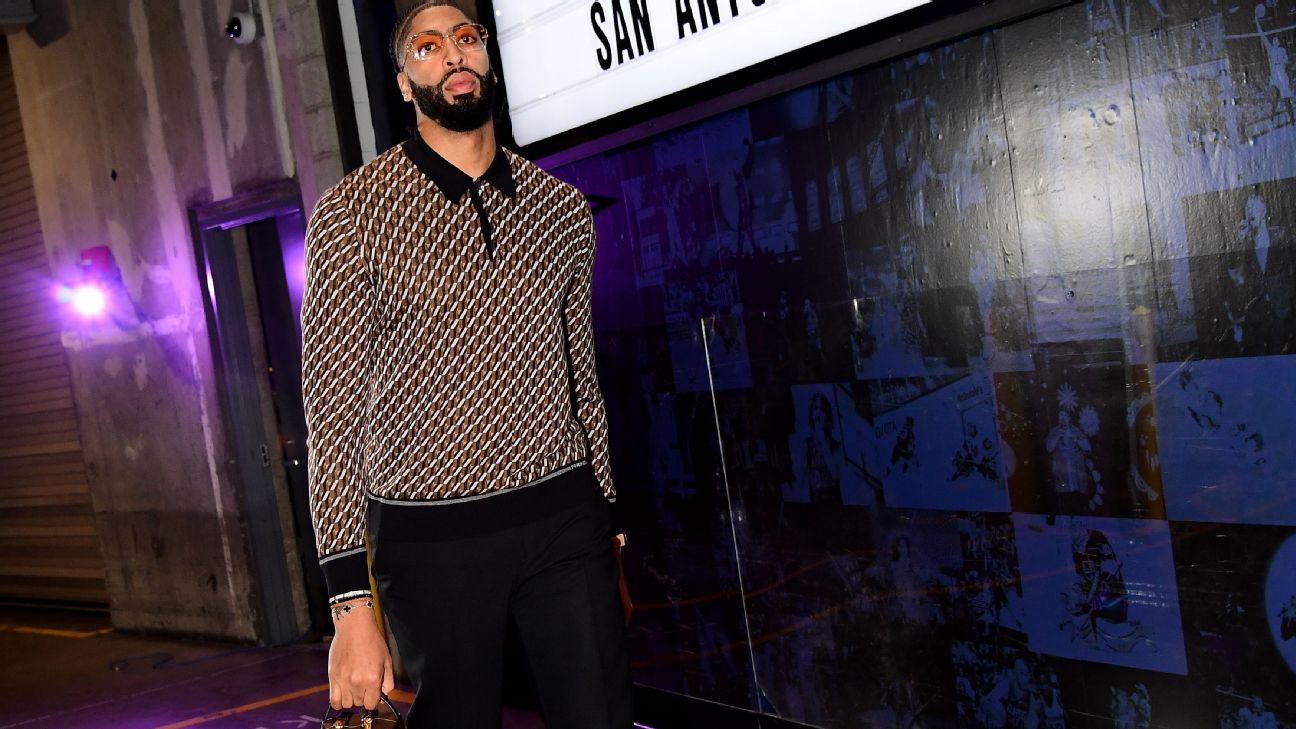 LOS ANGELES — Lakers star big man Anthony Davis returned to the lineup Wednesday against the San Antonio Spurs, scoring 21 points in a 113-104 Los Angeles victory while coming off the bench for the first time in nearly a decade.
Davis, out for the past 5½ weeks because of a fractured bone spur and stress reaction in his right foot, was cleared after his pregame warmup Wednesday about two hours prior to tipoff.
"I'm happy for him, first and foremost," Lakers coach Darvin Ham said before the game. "I know how frustrating this process has been for him, especially at the level at which he was playing. I'm just happy for him, and definitely happy for us. We'll get him out there, we won't go too crazy with his minutes, and see how he responds."
Davis checked in for the first time with 4:22 remaining in the opening quarter and played 26 minutes as the team managed his workload. In addition to his team-leading 21 points on 7-of-15 shooting, he contributed 12 rebounds and 4 blocks.
The last time Davis came off the bench in a game was Dec. 18, 2013, in Los Angeles against the Clippers in his second season with the New Orleans Pelicans.
All told, Davis has been a substitute in only five out of the 629 games he has played in his career. Ham was asked if Davis was fully recovered or if the team had any lingering concerns about the eight-time All-Star reinjuring himself.
"He's gone through some rigorous therapy, weight training, weight-bearing exercises, activity on the court — both individually and some group workouts," Ham said. "We would save him from himself if we thought there was any type of threat or harm that he could do to himself. So he had these boxes that he had to check, and he's checked all of them. So we feel comfortable with him appearing tonight."
Rui Hachimura, acquired in a trade with the Washington Wizards earlier this week, made his Lakers debut against the Spurs and also came off the bench, checking in at the same time as Davis. They were welcomed with a loud ovation from the Lakers crowd.
Hachimura finished with 12 points on 4-of-7 shooting in 22 minutes.
Source link