LifeStyle
What Is Fika? Get the Ins and Outs of the Swedish Coffee Movement That's Having a Moment
At the risk of lobbing a journal prompt, what are a few of your own personality traits that you love? Personally, I love that I'm loyal and honest. I think my kids would say I'm a pretty good mom… at least when I've had my required 8 hours of sleep. There's also another thing I love that's less about who I am and more about my family origins—my Swedish ancestry. And it's why I wanted to share the Scandi scoop on what is Fika today.
My mom's half-Swedish bloodline has always been a great source of pride for me. Growing up, stories about my Swedish grandfather, Fritz surrounded us. The trials and tribulations he went through to achieve his version of the American Dream were regaled—how his family emigrated from Småland, Sweden to Ellis Island and pulled themselves up by their own bootstraps in their new home of Jamestown, New York; how Fritz was raised by two Swedish-speaking parents who never learned English; and how he was the first college-bound family member who earned a Harvard medical degree, leading him to help select and monitor the first astronauts in space. My mom found small ways to honor her father by nodding to Swedish sensibilities to keep the memory alive like serving Swedish Skorpa with almost every family dinner and teaching us cheers and songs in Swedish.
So when I came across the gorgeous cookbook-meets-craft book, Scandinavian Gatherings: From Afternoon Fika to Midsummer Feast in an indie gift shop in Ojai, I knew it needed to be mine. I drooled over each of the colorful pages in Melissa Bahen's enlivening book and began plotting my Swedish holiday dinners with candles and head wreaths, and midsummer parties (with more head wreaths and maypoles). One of the most eye-catching notions of her book was the art of the Swedish coffee break, widely known there as Fika.
When I arrived home back in Austin, I excitedly emailed this Scandi sage, and to my delight, Melissa wrote me back. It turns out that Melissa has a wildly popular blog, two published books, and regularly writes about her life in Oregon's countryside imbued with her Scandinavian heritage. 
Melissa generously agreed to let me peer into her brain to give the full Fika panorama along with tips on how we can incorporate Fika into our daily lives no matter where we live. Take it away, Melissa…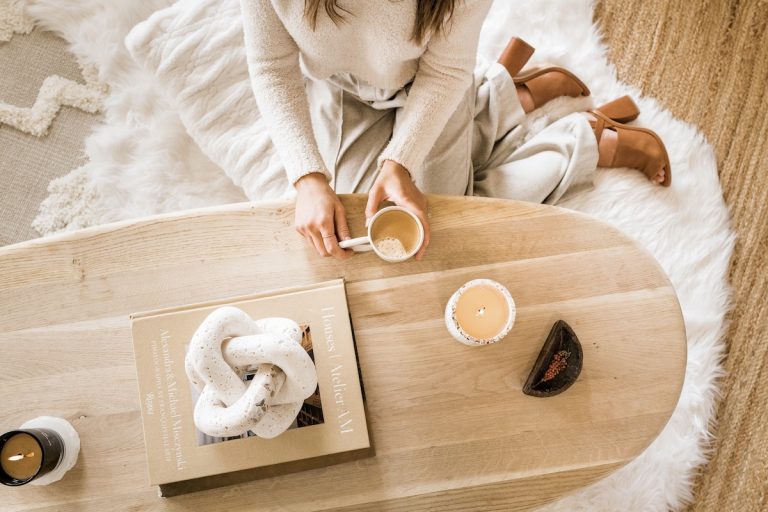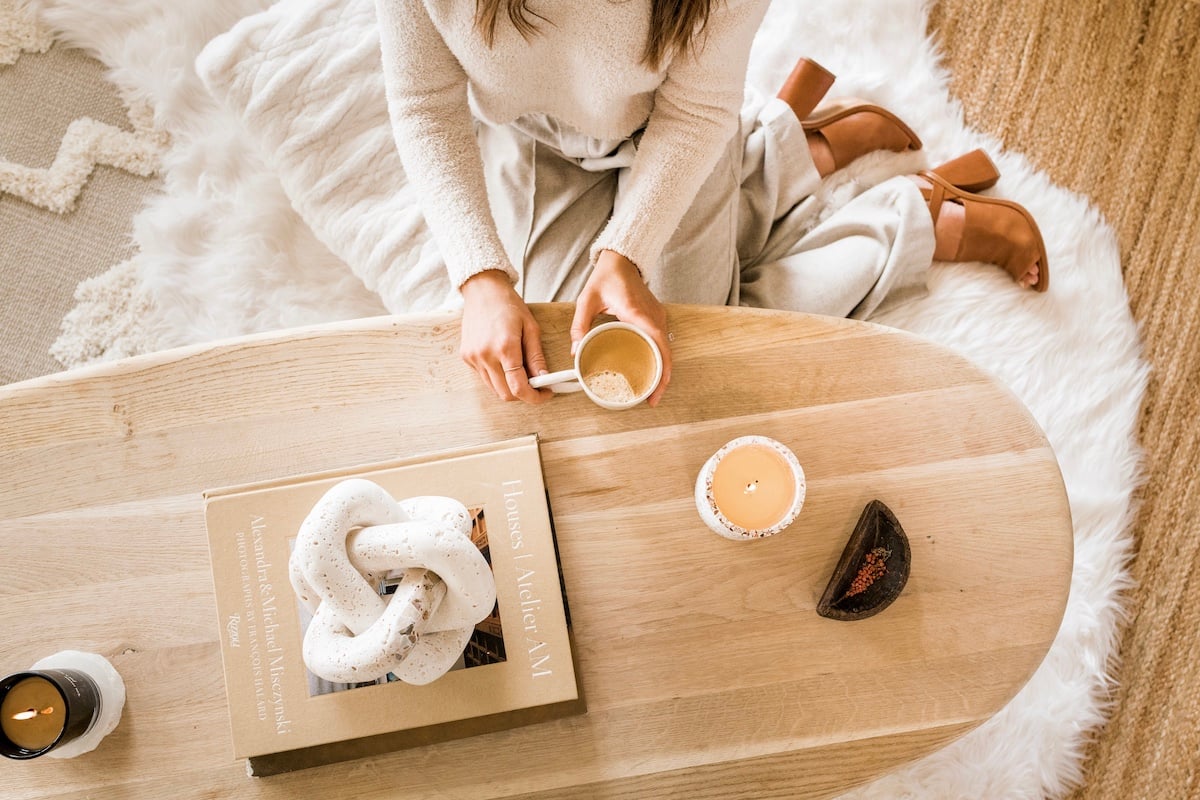 Melissa, what exactly is Fika?
Fika is a coffee break but it's not like our American coffee break where you just go grab some coffee in the break room at work by yourself—it's more social than that. Fika is basically getting coffee and something tasty to eat, like a pastry or a slice of cake, with friends or coworkers. 
Fika doesn't really translate to a specific English word. If you type it into Google Translate, you'll get "coffee," but coffee in Swedish isn't "Fika," it's "Kaffe." I've read in a couple of places that the word "Fika" came from shuffling the letters in "Kaffe" or the slang version "Kaffi" and started being used in the 1800s. I don't know if that's a fact or legend! Whatever the true origin of the word is, Fika means grabbing a coffee and a snack and having a relaxing hangout with someone. It's both a noun ("This cinnamon roll will be perfect for Fika.") and a verb ("Let's Fika tomorrow!"). It's a coffee date!
And what's the history behind Fika?
Coffee was first brought to Sweden as an import in the late 1600s, but it had kind of a rocky start in the country. At first, only the aristocracy could afford it and only men could drink it, then the government actually enacted a few different bans on coffee. Coffee was finally problem-free in Sweden in the early 1800s, and Sweden is now one of the most coffee-loving countries on the planet. Coffee houses that only served coffee gave way to shops that served both coffee and pastries, and Fika was born.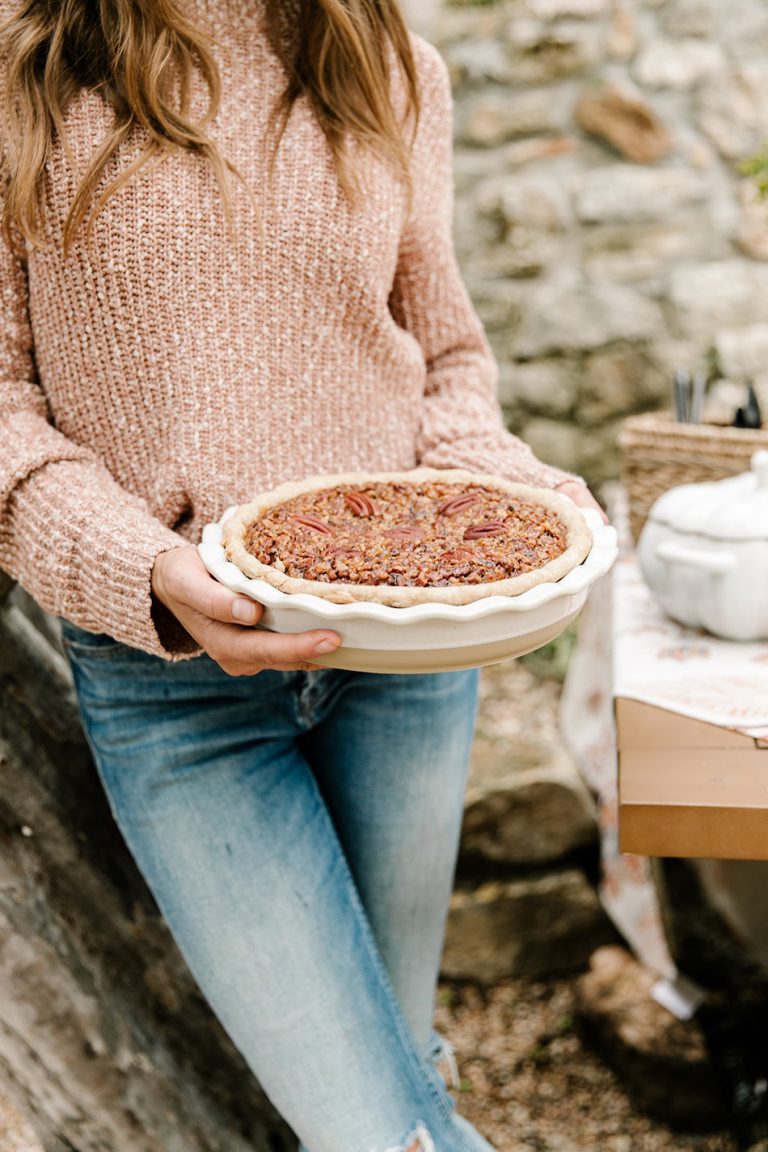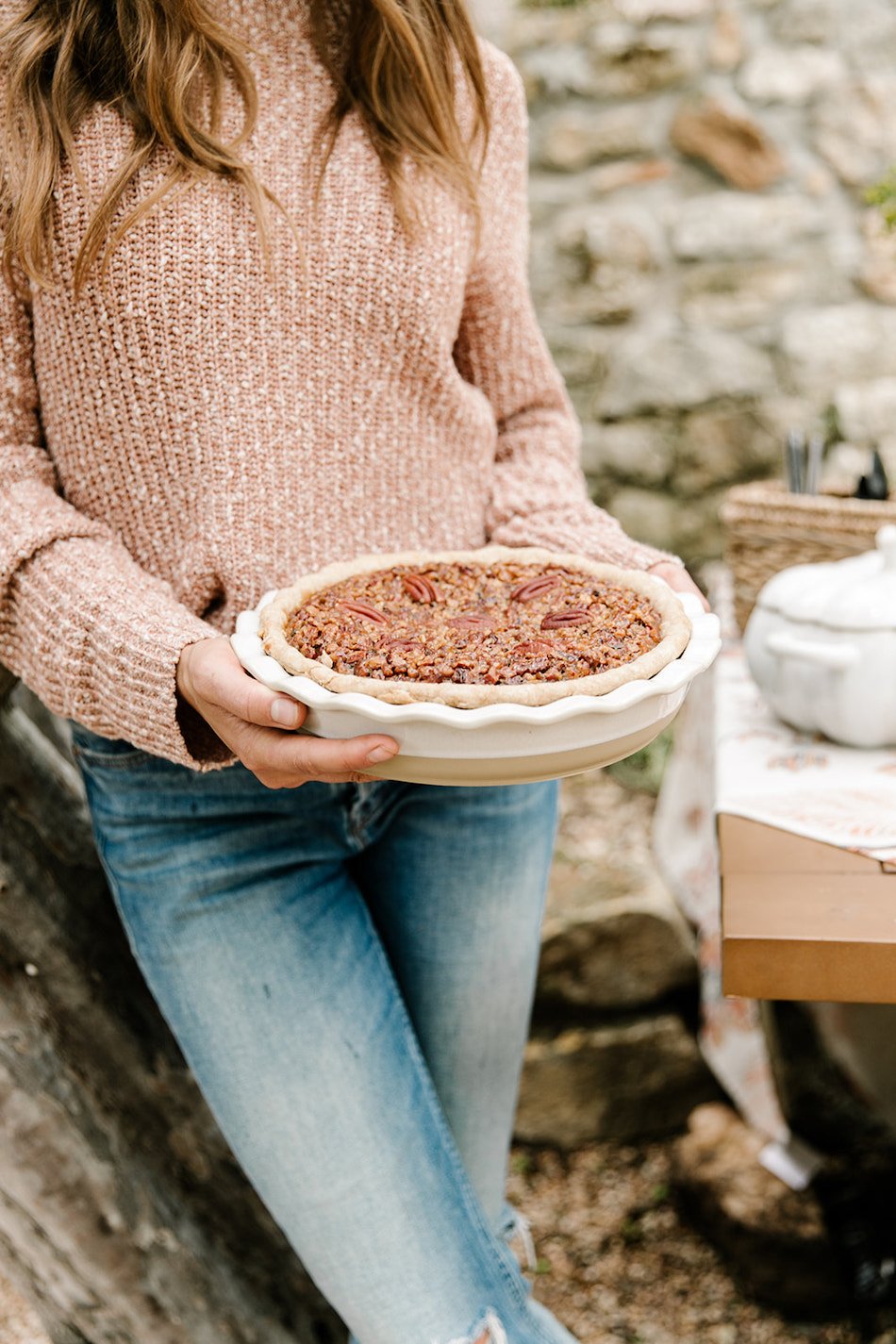 How does one partake in Fika?
You take a break from work, whether that's working at the office, working at home, or studying at school, grab your favorite coffee and something delicious to eat, and relax with coworkers or friends. That's it! It's pretty simple.
What is the most ideal location for Fika?
You can Fika wherever you are. Lots of workplaces have Fika breaks built into their workers' schedules, and if you're at home you can just set an alarm on your phone so you don't forget. One of the most lovely things about Fika is that it is intentional break time. Your only jobs during Fika are to eat, drink, and enjoy whoever's company you're with, even if that company is just yourself. Fika outside on a nice day is especially relaxing!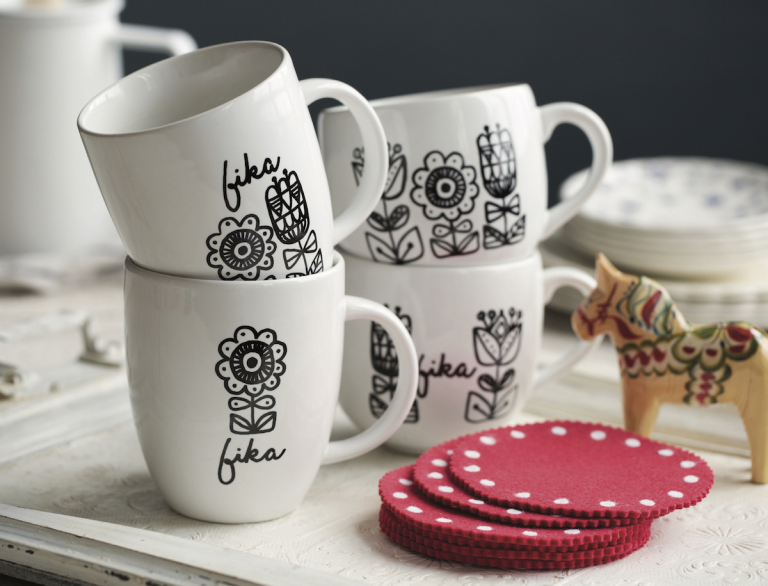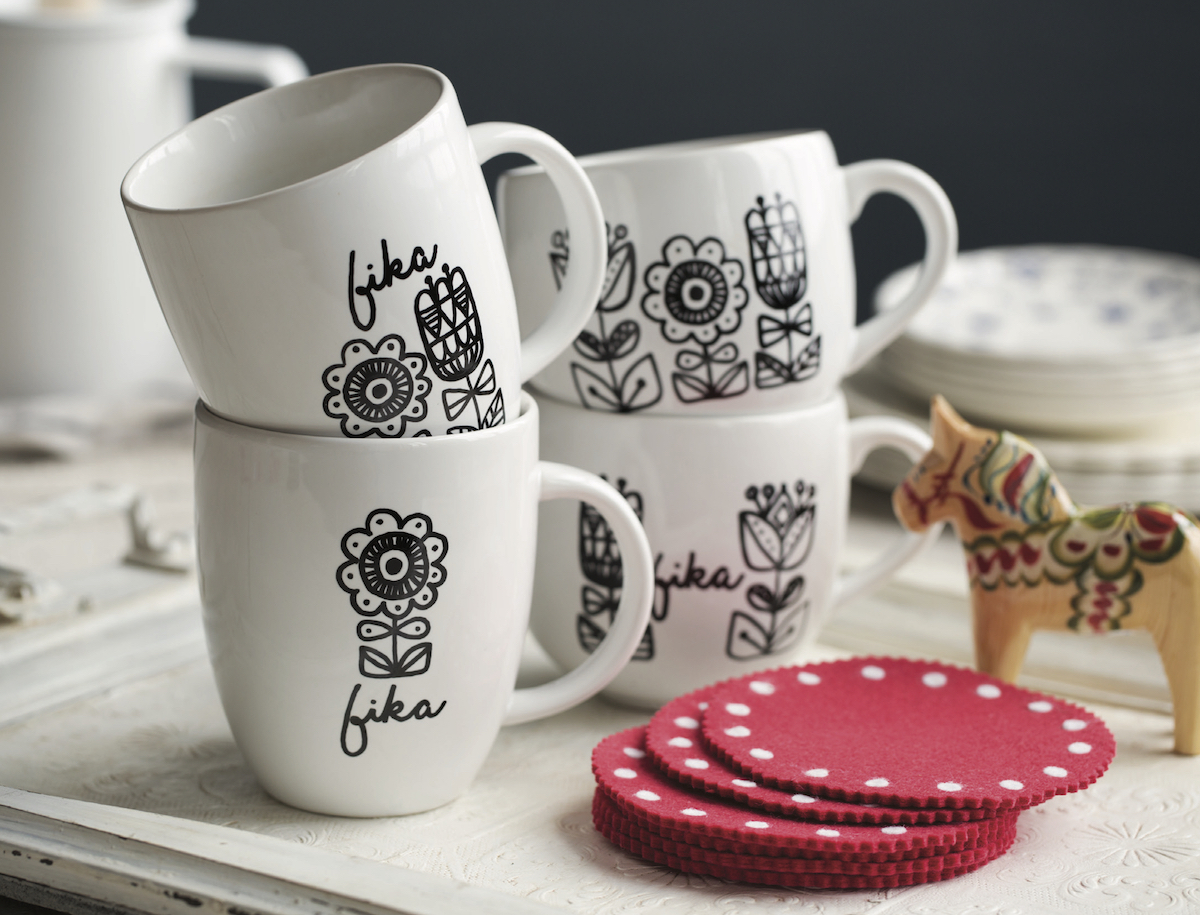 Set the scene—what does an ideal Fika situation look like?
As you would expect from Sweden, Fika is perfectly casual, but also cool. You really don't need anything super special; it isn't as formal as British high tea. That being said, if you want some cute coffee mugs or teacups, snack plates, and napkins for your Fika, whether you are at home or at the office, you should get some! Older generations think a matching cup and saucer is a must-have, and there are lots of really beautiful Scandinavian cup and saucer combos out there. Scandinavian design is very chic!
If you're having friends over to your home for Fika, you can absolutely get fancier! Again, this isn't high tea, but super cute cups or mugs, plates, napkins, fun flowers, delicious food and drink thoughtfully presented, and—most of all—great company will make for a memorable time. Think: effortlessly cool.
What are the best foods for Fika?
Some of my favorite Fika foods are pastries like Swedish kanelbullar (cinnamon buns) or fruit danishes, sweetbreads like Finnish pulla (a sugar-topped, braided cardamom bread), coffee cakes, quick breads, and savory open-faced sandwiches called smørrebrød. And Scandinavians love their cookies, so cookies are always appreciated. Think of your favorite coffee house or bakery treat, and you've got the right idea. Homemade baked goods are really the star of the Fika show, but for anyone who is kitchen-challenged, nice treats from a bakery work too.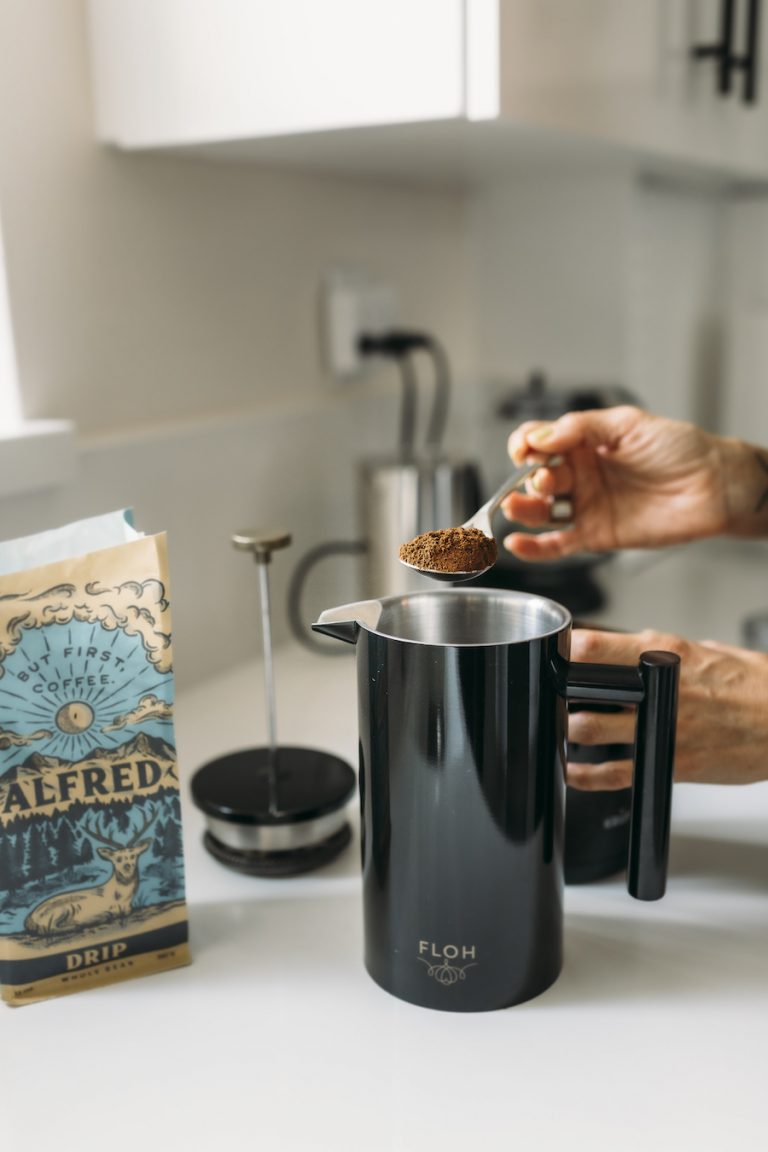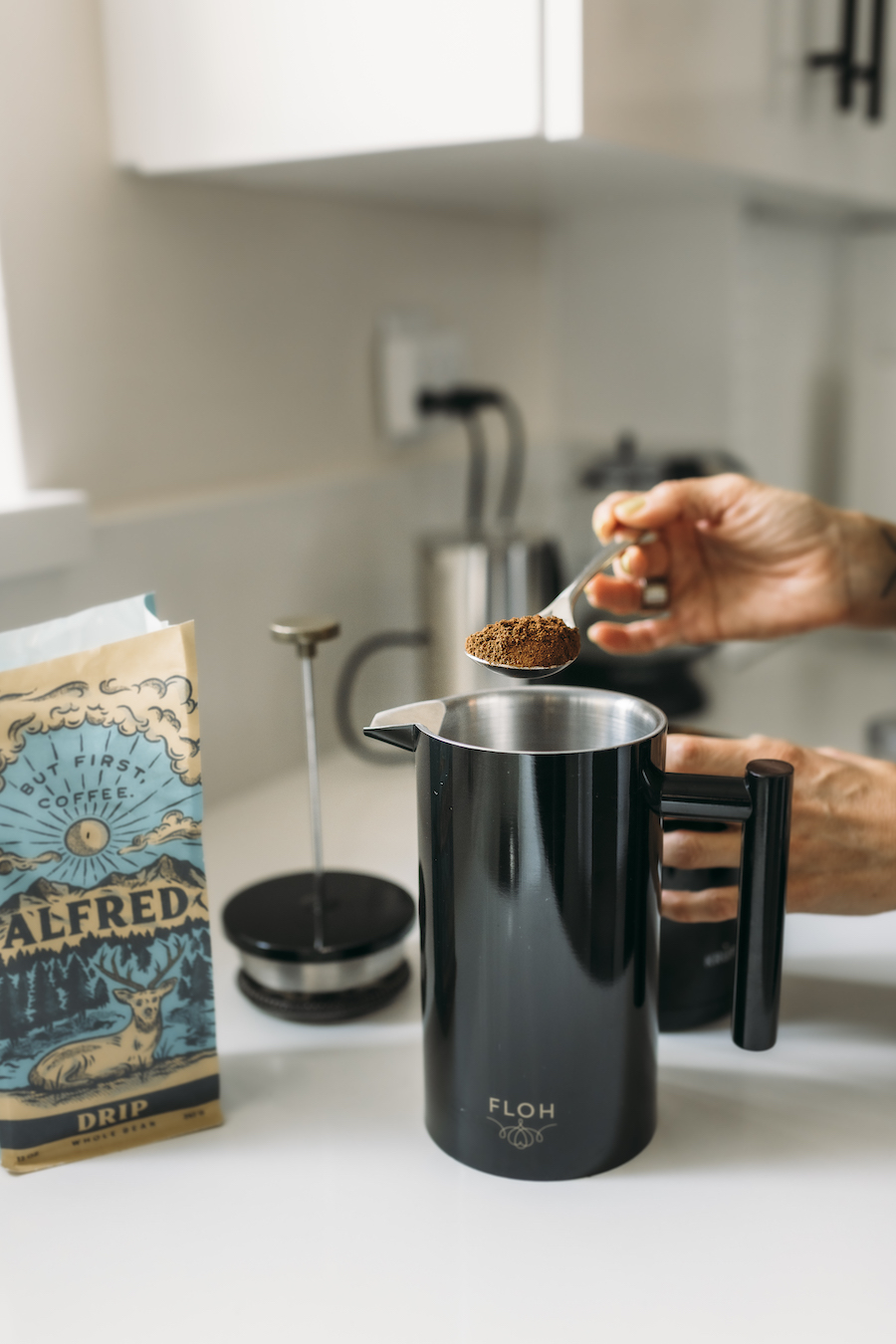 And of course, what do you drink to accompany those foods?
Obviously, coffee is a must! But for non-coffee-drinkers, a nice selection of teas is great. Sodas or seltzers or fancy waters would also work. Anything special. Just don't forget the coffee!
Are there food resources available to people in the USA where they can buy traditional Swedish food?
All of the recipes in my book, Scandinavian Gatherings use ingredients that you should be able to find easily, mostly at your local grocery store. If homemade treats are what you're after, it's easy to create authentic Fika recipes at home. But if you want store-bought treats, some of my favorites include IKEA (everybody's favorite), World Market, and local Scandinavian shops, bakeries, and even museum shops. If you don't have any shops in your area that stock Swedish or Scandinavian foods, you can find lots of favorites online at Ingebretsens.com, Scandinavianfoodstore.com, and Scandinavianbutik.com.
What are some other resources you love for all things Scandi food, culture and design?
Here are a few of my faves: 
Niki Brantmark @myscandinavianhome for beautiful Scandinavian lifestyle and home design. Absolutely gorgeous and so peaceful.
The book Fika by Anna Brones and Johanna Kindvall has so many good recipes and wonderful cultural tidbits. It came out while I was writing the manuscript for Scandinavian Gatherings, and I wouldn't let myself read it until I finished my final draft!
Truly, I love the cultural offerings from the Scandinavian societies and social clubs in the Pacific Northwest. I encourage everyone who is interested to seek out and become involved with whatever local Scandinavian organizations are in their area. They always have really fun hands-on opportunities, like learning traditional crafts and cooking techniques, and the people are so sweet.
Check out some of Melissa's tried-and-true recipes to Fika right in your own home.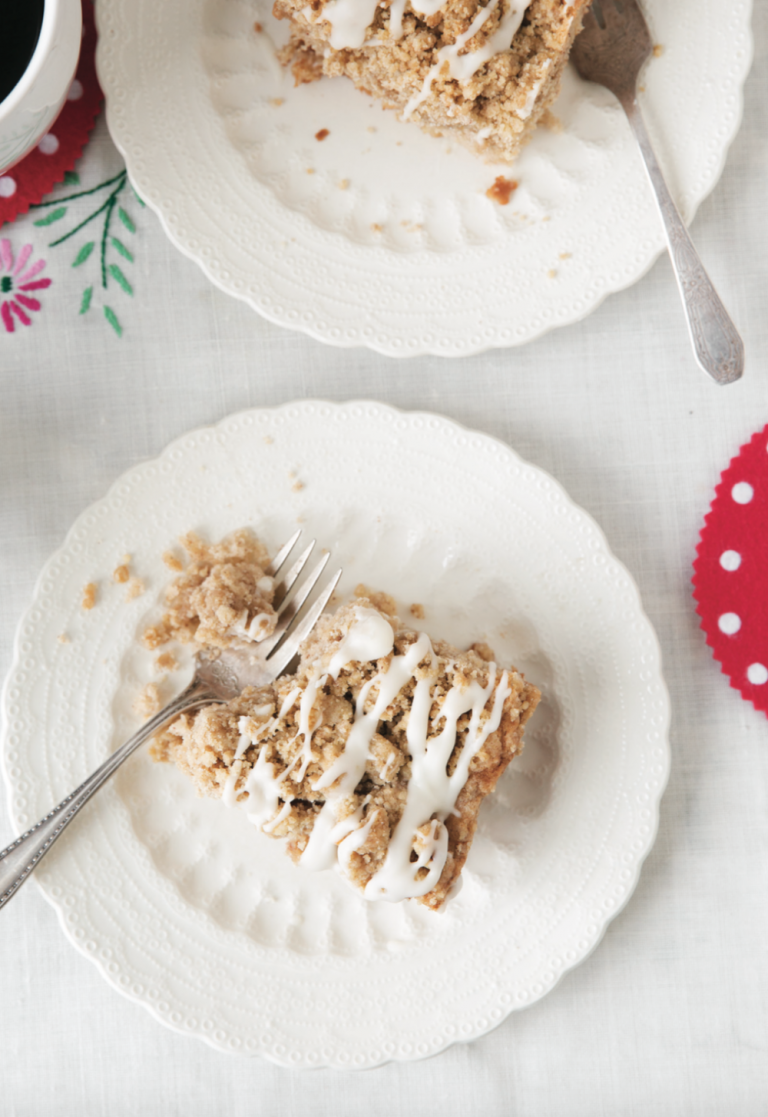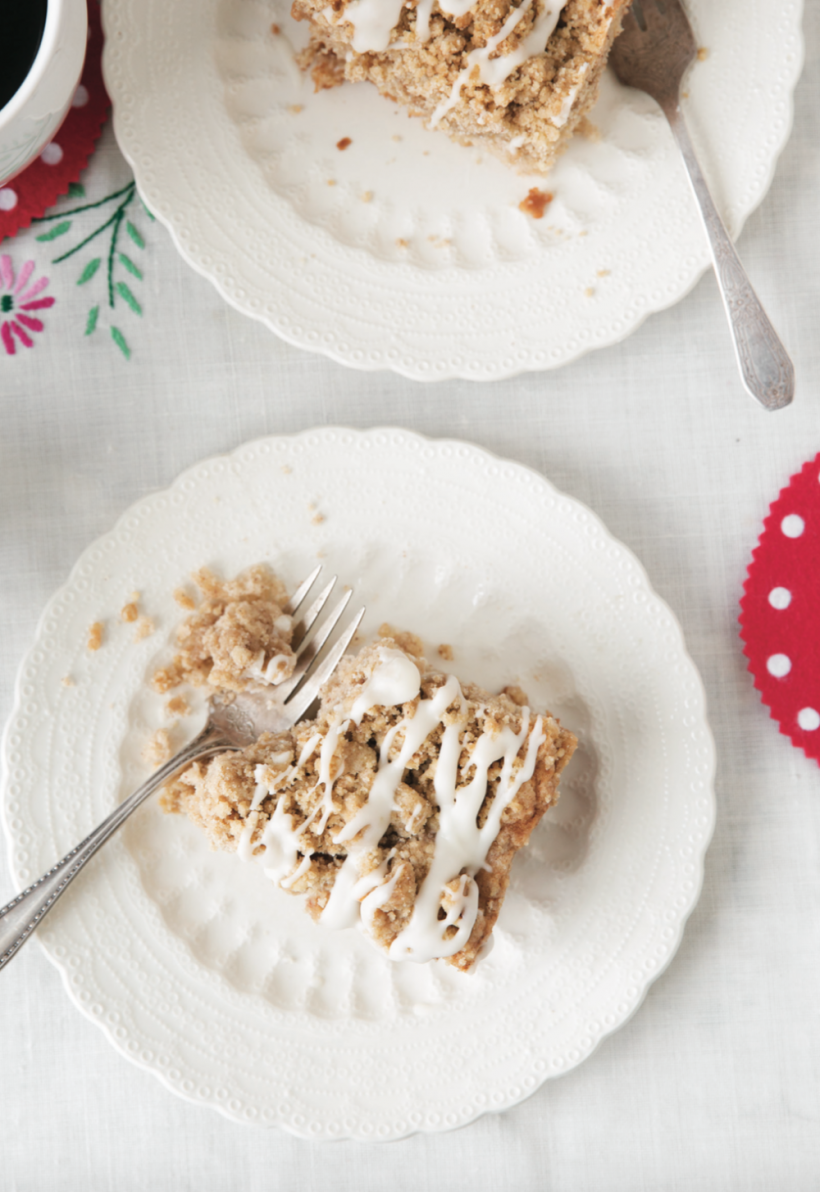 Spiced Apple Coffee Cake
"Coffee cakes are a Fika must-have, and this one, with warm spices, bits of tart apple, and a sweet, sugary crumb topping is irresistible. You'll find yourself wanting to sneak a piece for dessert and another for breakfast!"
Serves 12-16
Ingredients:
for the crumb topping:
1 ¼ cups flour
1/3 cup sugar
1/3 cup brown sugar
½ teaspoon cinnamon
¼ teaspoon salt
½ cup butter, melted
for the cake:
1 ½ cups sugar
½ cup butter, softened
2 eggs
1 cup sour cream
1 teaspoon vanilla
2 cups flour
1 teaspoon baking powder
1 teaspoon cinnamon
1 teaspoon cardamom
½ teaspoon baking soda
½ teaspoon nutmeg
½ teaspoon salt
2 medium apples, peeled, cored, and diced
for the icing:
1 cup powdered sugar
1 ½-2 Tablespoons milk
Steps:
1. To make the crumb topping, combine flour, sugar, brown sugar, cinnamon, and salt in a medium bowl. Add melted butter and mix with a fork until combined; set aside.
2. Preheat the oven to 350°F, and grease a 9×13" baking pan. 
3. In a large bowl, beat butter and sugar on medium speed until fluffy, about 1 minute. Add eggs one at a time, beating for 10 seconds after each addition. Add sour cream and vanilla, and beat until combined.
4. Combine all dry ingredients in a medium bowl. Add dry ingredients to the mixer, and beat on low speed until combined. Scrape down sides of bowl and beat again briefly. 
5. Fold in apples. 
6. Spread batter evenly in the baking pan, and top with reserved crumble topping. Bake at 350°F for 40-43 minutes, until a skewer inserted in the center of the cake comes out clean. Allow to cool.
7. While the cake is cooling, make the icing. Whisk the powdered sugar and milk together in a small bowl until smooth. When the cake is warm but not hot, drizzle the icing over the top. Allow the cake to cool completely before cutting and serving.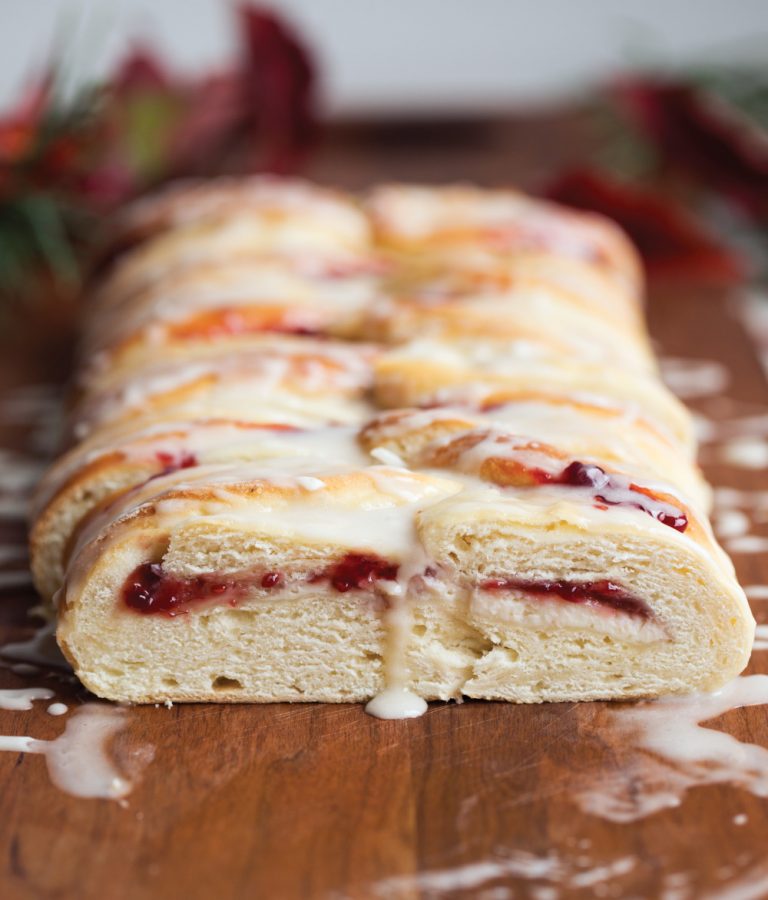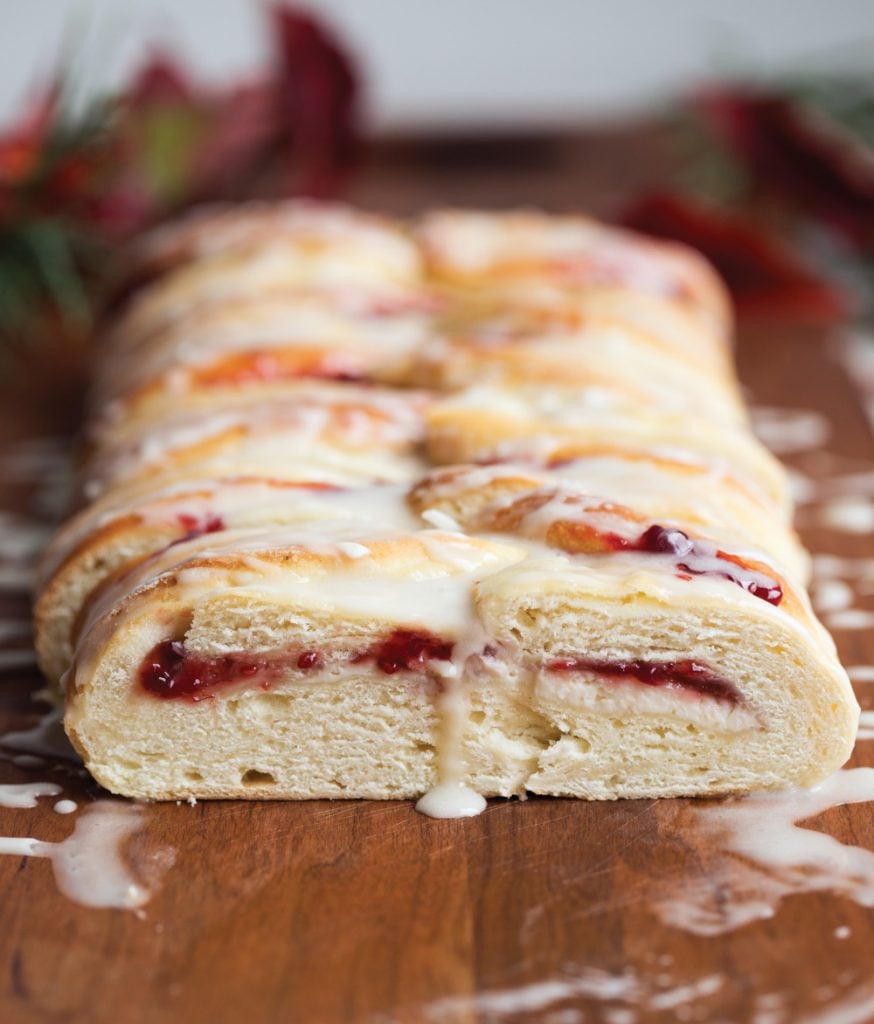 Raspberry Cream Cheese Danish Braid (Wienerbrød)
"Breakfast pastries filled with apples or berries or sweetened cheeses, drizzled with frosting or topped with cinnamon and spiced crumbs: we call them "danishes" because they come from Denmark. But Scandinavians call them "wienerbrød," or Viennese bread, because they traditionally have layer after layer of flaky dough in the style of Austrian baked goods. Regardless of what you call them, danish pastries are delicious. This impressive braided version from my friend Christina uses a sweet roll dough as its base instead of the laminated dough danish pastries traditionally use, so it's much easier to make and every bit as pretty."
Makes 2 large braided loaves
Ingredients:
for the dough:
1 cup + 2 Tablespoons buttermilk
1 Tablespoon yeast
½ cup butter, softened
½ cup sugar
2 eggs, at room temperature
4 ½ cups flour
1 ½ teaspoon salt
¼ teaspoon baking soda
for the filling:
8 oz cream cheese, softened
1 teaspoon vanilla
½ cup powdered sugar
2 Tablespoons butter, melted
6 oz raspberry jam
for the glaze:
1 cup powdered sugar
4 teaspoons milk
½ teaspoon vanilla
Steps:
1. To make the dough, begin by heating the buttermilk gently until it is the temperature of a warm bath. The quickest way is to do this is to microwave the milk for 45-50 seconds. Add the yeast to the warm buttermilk along with a pinch of sugar, and let sit 5 minutes until bubbly. (See page xx for tips on making yeast breads.)
2. While the yeast is proofing, beat the butter and sugar in a large bowl or the bowl of a stand mixer, on medium speed for about 30 seconds. Add the eggs and beat on medium speed until smooth, 1 minute. Scrape down the sides of the bowl with a spatula halfway through.
3. In a medium bowl, combine 4 cups of flour, salt, and baking soda.
4. With the mixer on low speed, gradually add the dry ingredients to the bowl, then add the yeast mixture. Beat until smooth.
5. If using a stand mixer, switch to the dough hook attachment. Add the remaining ½ cup of flour a little at a time until the dough is no longer sticky when lightly touched, and pulls away from the sides of the bowl.
6. Place the dough in a lightly oiled bowl, and let rise until doubled in volume, 1-1 ½ hours.
7. While the dough is rising, make the filling. Beat the cream cheese in a medium bowl until smooth. Add the vanilla and powdered sugar and beat until smooth. Reserve the melted butter and jam for step 10.
8. When the dough has doubled in volume, punch it down, turn it out onto a well-floured surface, and knead until smooth and soft. Divide the dough into two equal portions. Roll each portion out into a large rectangle, about 12×15" and ¼" thick, and transfer each to a baking sheet lined with parchment paper.
9. Using a butter knife, lightly divide each rectangle into 3 equal portions lengthwise. You don't want to cut all the way through the dough; you just want to mark it. Use a pizza wheel to cut the left and right portions of each rectangle into 1" horizontal strips. Be sure to cut the same number of strips on both the left and right sides of the dough. Cut the top strips on both the left and right sides off of each rectangle, leaving just the 1" strip of dough in the center. Repeat on the bottom of each rectangle.
10. Brush the entire surface of both rectangles with the melted butter reserved from step 7. Divide the cream cheese mixture in half, and spread it out along the center portion of each rectangle, staying 1" away from the top and bottom. You might have to use your hands to pat the filling out evenly. Spoon half of the jam on top of the cream cheese mixture and spread it out evenly.
11. Begin by folding the top flap down 1" and the bottom flap up 1". Fold the top left strip of dough over the center. Cross the dough over the center at a slight downward angle so that it just touches the next strip down on the right. Fold the top right strip down in the same manner. Alternate folding over left and right strips all the way down the pastry. When you get to the last strip of dough on each side, cross it over as usual and tuck any extra dough under the pastry.
12. Cover with plastic wrap and set in a warm spot to rise for 45 minutes. About 15 minutes before the danishes are done rising, preheat the oven to 350°F.
13. Bake the pastries for 18-20 minutes, until puffed and golden. Remove from oven and allow to cool.
14. While the Danish braids are cooling, make the icing. In a medium bowl, whisk together powdered sugar, milk, and vanilla until smooth. When braids are cool enough to touch, drizzle with icing. Serve warm or at room temperature.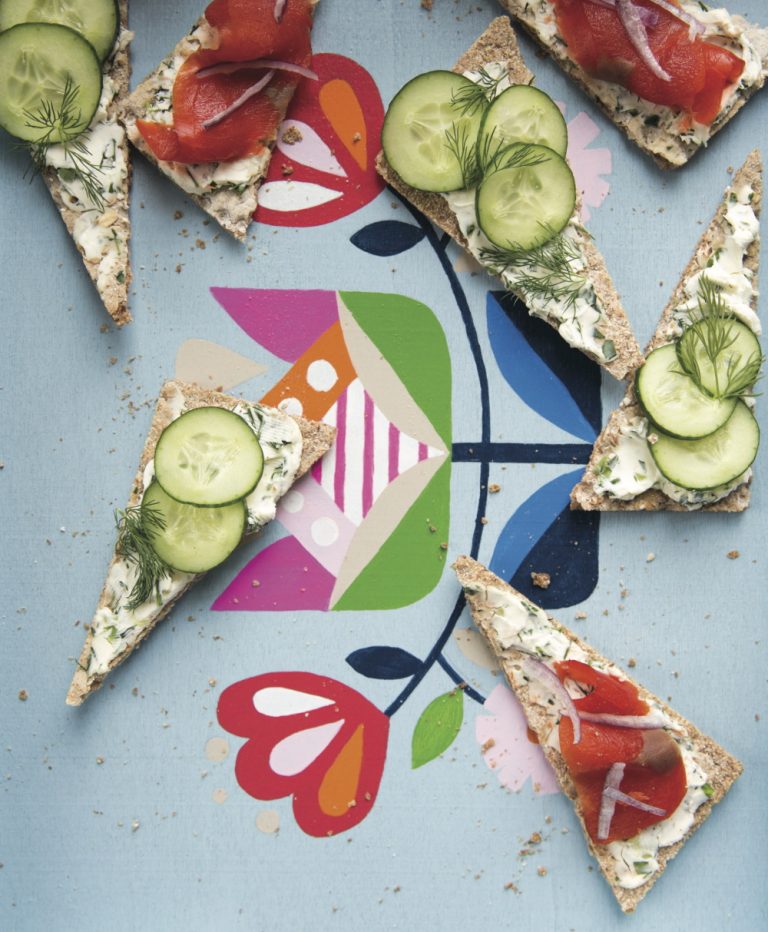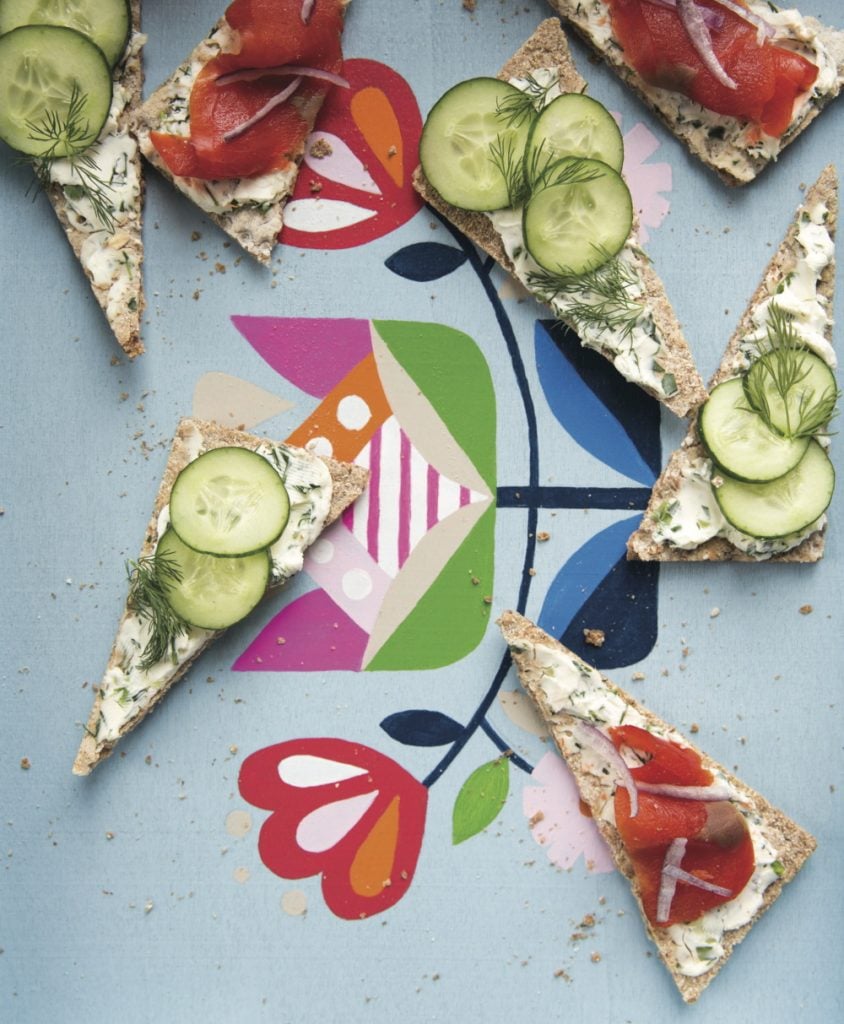 Open-Faced Sandwiches With Herbed Cream Cheese and Baby Cucumbers
"When I was growing up, whenever my siblings and I had a family heritage or countries of the world project to do at school, we always chose Norway as our topic. And we always made sure to mention open-faced sandwiches. They made a big impression on our young minds. Open-faced sandwiches are a part of daily life all across Scandinavia. You can eat them for breakfast, lunch, or an afternoon snack. You can use sliced bread or crisp crackers, and any number of toppings, from butter and cheese to radishes and hard-boiled eggs. This version features a homemade cream cheese spread filled with fresh herbs."
Serves 4
Ingredients:
1 8-oz package cream cheese, softened
1 scallion, finely minced
1 Tablespoons finely chopped fresh parsley
1 Tablespoon snipped fresh chives
1 Tablespoon finely snipped fresh dill, plus more for garnish
1 clove garlic, finely minced
1 teaspoon fresh lemon juice
a pinch of salt
freshly ground black pepper
baby cucumbers
crispbread crackers
Steps:
1. In a medium bowl, combine all ingredients except baby cucumbers, crispbread crackers, and a small amount of fresh dill for garnish. Mix until everything is evenly distributed. Cover and chill mixture at least 1 hour before serving.
2. Thinly slice the baby cucumbers.
3. Spread 1-2 Tablespoons of the cream cheese mixture on a crispbread cracker. Top with baby cucumber slices, and sprinkle with reserved fresh dill. Eat immediately.
Variations:
Instead of the baby cucumbers, top the herbed cream cheese mixture with smoked salmon and very thinly sliced red onions.
For a heartier snack, use thin slices of European rye bread instead of the crispbread crackers. It can be found on the bread aisle of higher-end grocery stores and is usually packaged in little bricks. It tastes best lightly toasted.