LifeStyle
This expat's healthy tea biz might have its sceptics, but it's found a loyal M'sian audience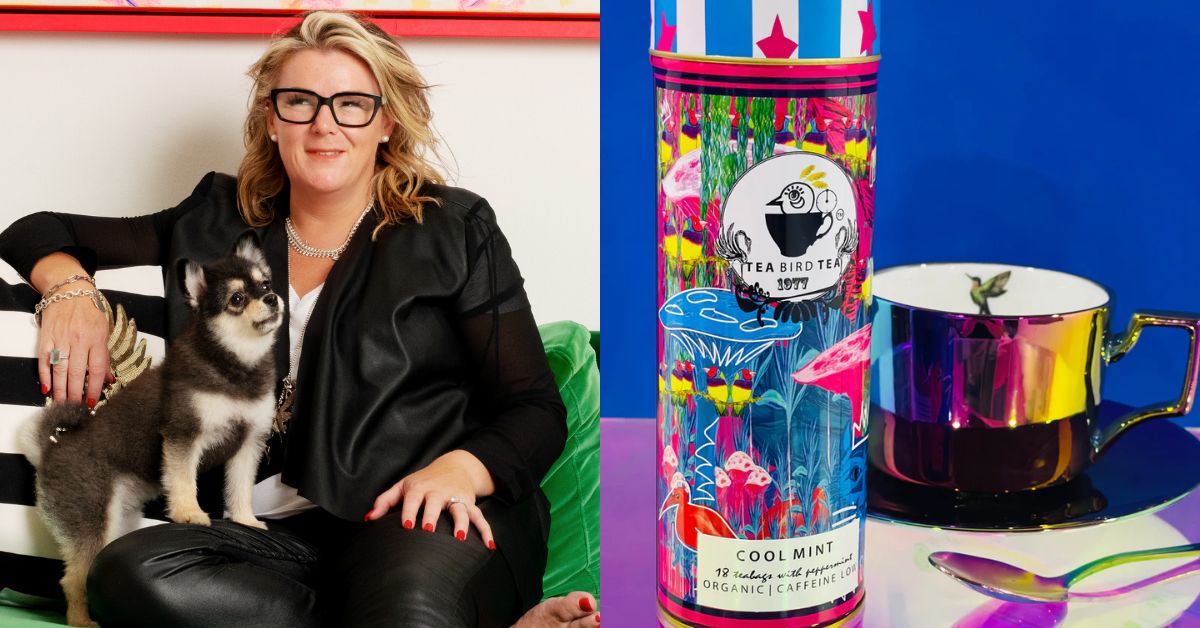 Hailing from Northern Ireland, Ashleigh has been living in Malaysia for the past nine years.
Originally, she had moved here due to her husband's role, but now, Ashleigh herself is a part of the Talent Pass scheme, also known as Residence Pass-Talent.
An initiative to facilitate the entry and stay of selected foreign talent, the eligibility criteria include a minimum of three consecutive years working in Malaysia, a valid employment pass, and a basic monthly salary of RM15,000.
So, you might be wondering what Ashleigh does in order to be eligible for the programme.
The woman has had quite the career in sales, having worked for big names such as Coca Cola and L'Oreal, as well as the Royal Mail in London before emigrating to Australia.
While all those experiences have developed her passion for online marketing strategy and content development, Ashleigh is now applying her skills in her own business, Tea Bird Tea.  
Blooming into business
Ashleigh's foray into entrepreneurship started not with Tea Bird Tea, but its predecessor, Balcony Bloomer.
The business was launched in Australia as a grow-in-the-bag herb and vegetable range with a focus on plants that have medicinal benefits. It was only when customers began inquiring about growing their own tea that Tea Bird Tea was formed.
But after moving to Malaysia, the business took a backseat. Beyond the fact that they were still settling in to a whole new country, Ashleigh had just given birth to her daughter too.
Yet, as someone who can't sit still, the entrepreneur eventually approached Village Grocer in Bangsar as a loose-leaf blend brand. She was confident that her grow-in-the-bag herbs would be popular, especially with mums and kindergartens.
True to her beliefs, business took off, and the business expanded into about 50 stores over the first few years.
"When we started, we banged on doors until we got meetings, and then we pestered until we got onto shelves, and then we sampled and pursued until we took over storefronts through being super creative and enjoying what we do," Ashleigh shared.
Sourced from abroad, made locally
While Ashleigh had started off focusing on loose-leaf offerings, she has since pivoted to teabags for greater convenience.
Yet, believing in the importance of preserving the original loose-leaf form, the brand uses corn starch pyramid teabags that are sealed via heat pressing, meaning there are no teabag strings, metal staples, glue, or ink-branded paper tags seeping into the brew.
"We source packaging elements overseas at the moment and our raw materials for the tea blends come from Sri Lanka, China, India, and some new secret ingredients will come from Malaysia," Ashleigh shared.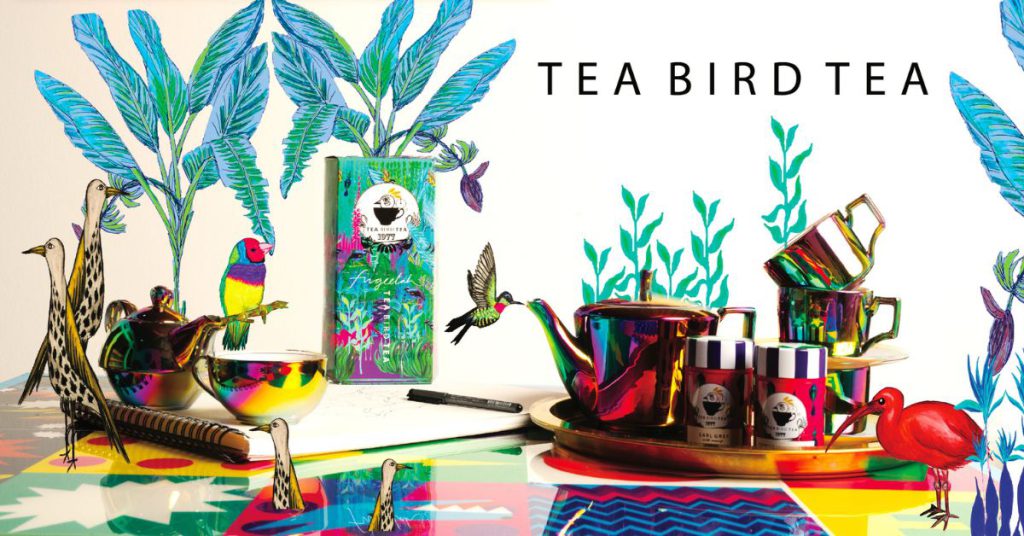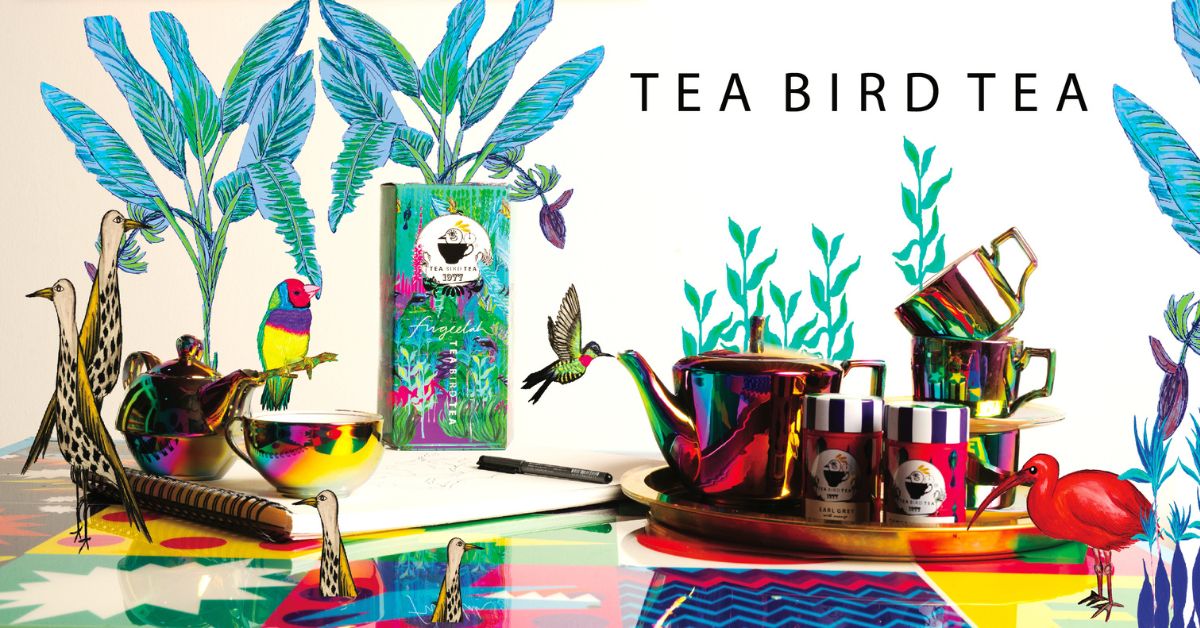 The production and packing happen right here in Malaysia, though. Tea Bird Tea has a factory in Melaka.
There are plans to move the machine to a new facility in KL in the next six months, so customers can visit it and see where everything is produced and packed.
An underlying motive
Before she had found her passion in sales, Ashleigh had studied art in school and at university, but chose not to study fine art.
"I was worried I wouldn't be able to get a job or make a living from selling art as at that time (1999) everything was about websites, and digital marketing was beginning to take off again after the initial dotcom boom in the UK," she said.
Still, art is one of her many loves, so it comes as no surprise that Ashleigh actually designs many of Tea Bird Tea's packaging herself.
In fact, Tea Bird Tea's packaging was her way of getting her art into people's houses. Today, though, that art has become synonymous with Tea Bird Tea's branding.
"I had no idea if customers would like it, but all of sudden, I had a much wider audience and the feedback has been really special over the years," she said.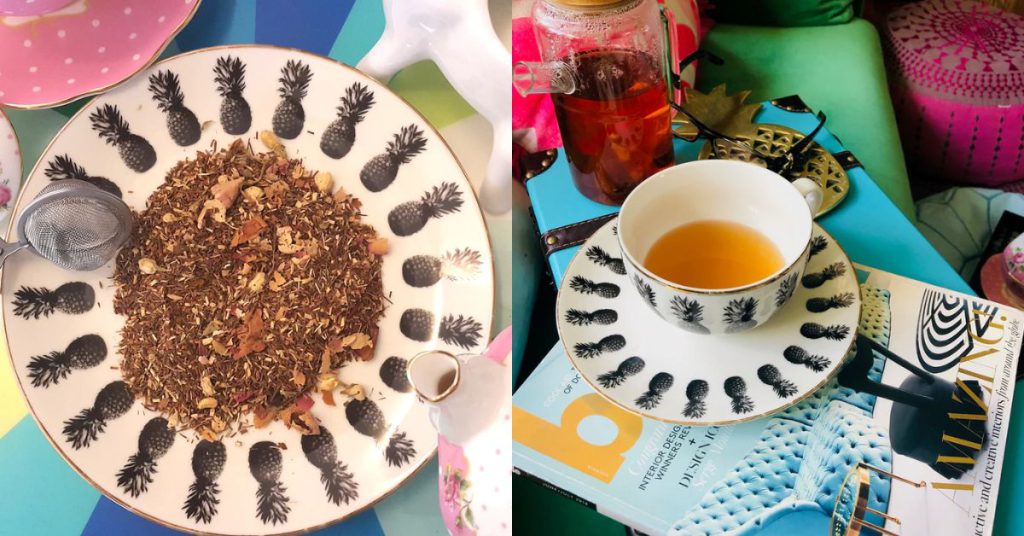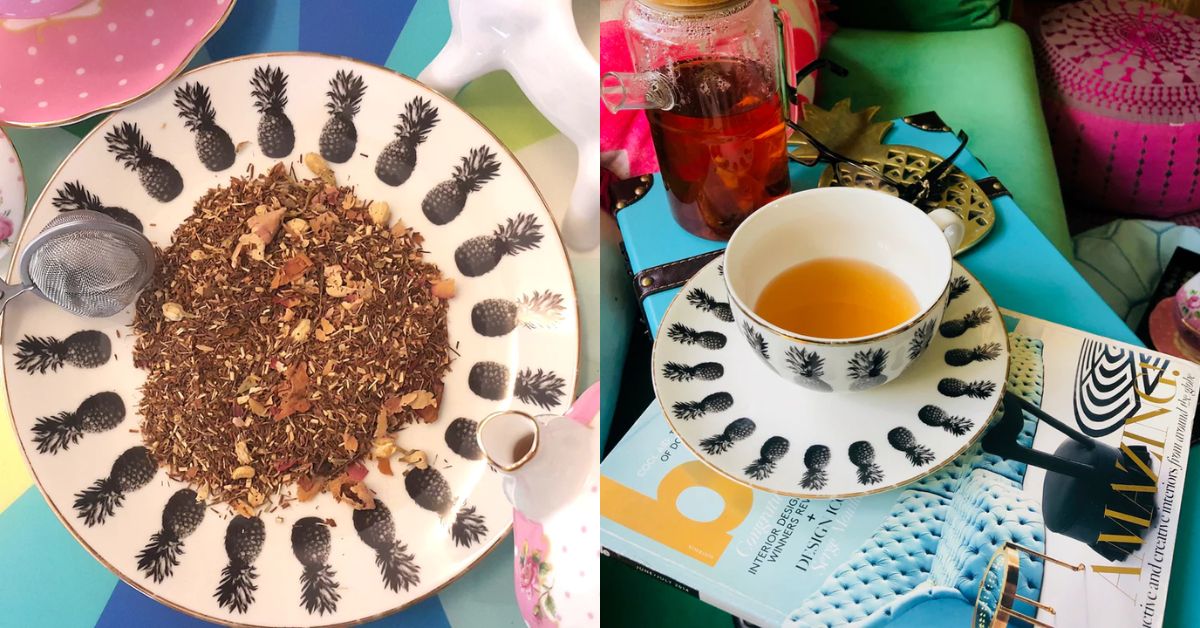 She's even designed a tea case for the Raja Permaisuri Agong—or Queen—of Malaysia during the pandemic.
The tea on selling tea
In Ashleigh's own words, "tea is arguably as popular as the word OK being understood in every country around the world".
But Malaysia's tea drinking culture might differ from that of Northern Ireland and Australia. Rather than afternoon tea, most Malaysians may prefer teh or teh O, or maybe even bubble tea.
Ashleigh herself shared that in Northern Ireland, most people drink tea to warm up. But here in Malaysia, many drink it to cool down.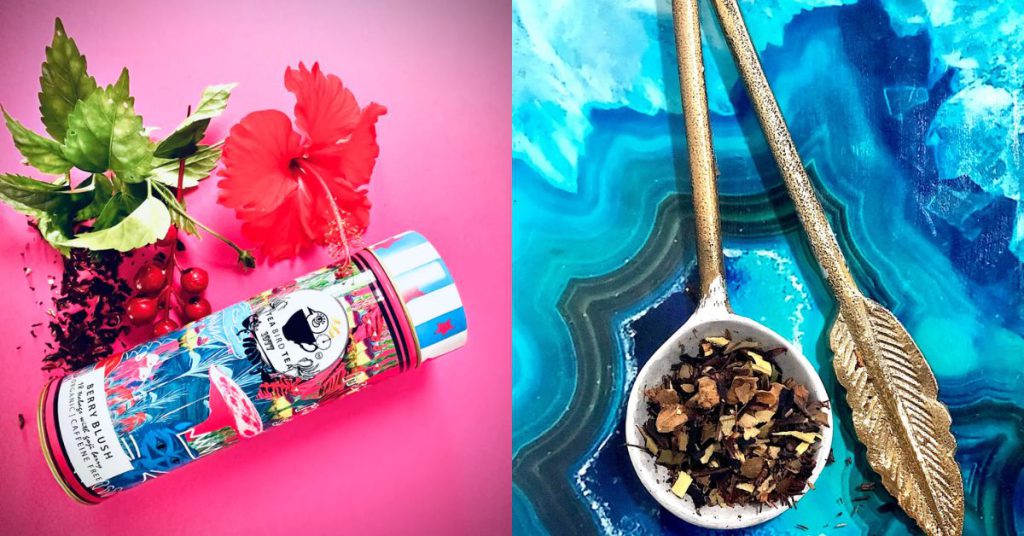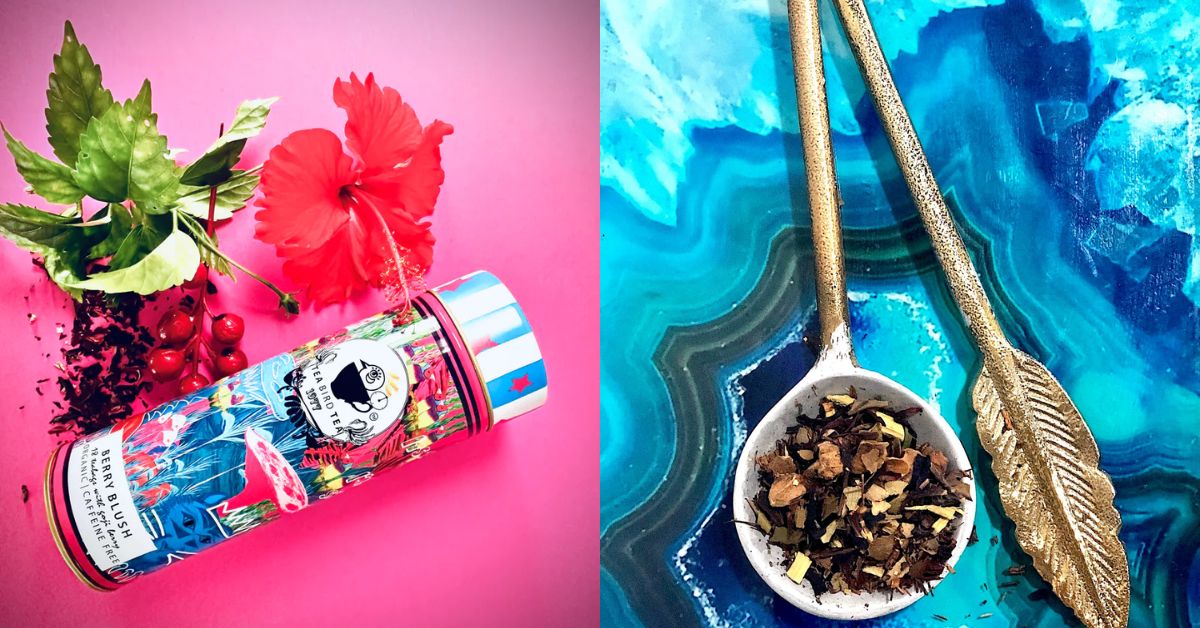 "It's 'same same, but different'," she said. "It's still a hug in a mug no matter where you are in the world."
In any case, it's not like she has to cater to every single Malaysian. Ashleigh just needs to reach the right demographic. Given that the business is based in Bangsar, its customers may lean towards the affluent crowd.
Ashleigh also mentioned that she has a lot of families and older empty nesters who are loyal customers.
"They are looking for quality, taste, value, and aesthetics, and are often more focused on their day-to-day health needs and exercise than younger people are," she said.
"We have seen a shift, though, with a younger audience who enjoy tea and are more aware of health than my generation ever was."
However, just like how Ashleigh was amused by friends who swore by supplements and protein powders, there may be sceptics who find tea and its benefits to be at best amusing, and at worst, pseudoscience.
Ashleigh recognises this, and has even accepted is as part and parcel of running a business.
"As an entrepreneur you learn early that everyone has an opinion on what you are doing or how they could do it better—that's totally fine, everyone should have an opinion," she said. "More opinions and more discussions are how we find solutions to everyday problems."
That said, she argued that tea and its health properties have been well researched, documented, and experienced for hundreds of years.
"But we aren't saying don't drink anything else or this will change your life forever. We are saying small changes every day add up to feeling better overall if that's what you want to do for yourself," she concluded.
As she puts it, health requires a 360-degree analysis. People should source all the available information and apply them as they see fit.
Flying forward
While Ashleigh hinted at the prospects of exciting new projects for Tea Bird Tea, she couldn't divulge much more.
She did, however, share that the business is focused on expanding to Singapore, Thailand, then further afield to the UK and the US.
Having to rebuild a brand in a new market and a new country isn't easy, but Ashleigh has made it work.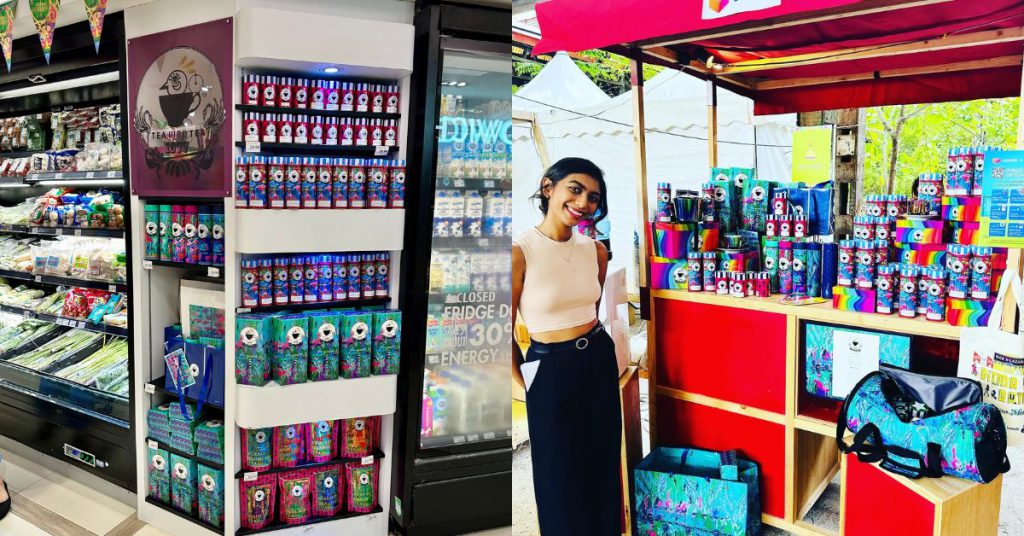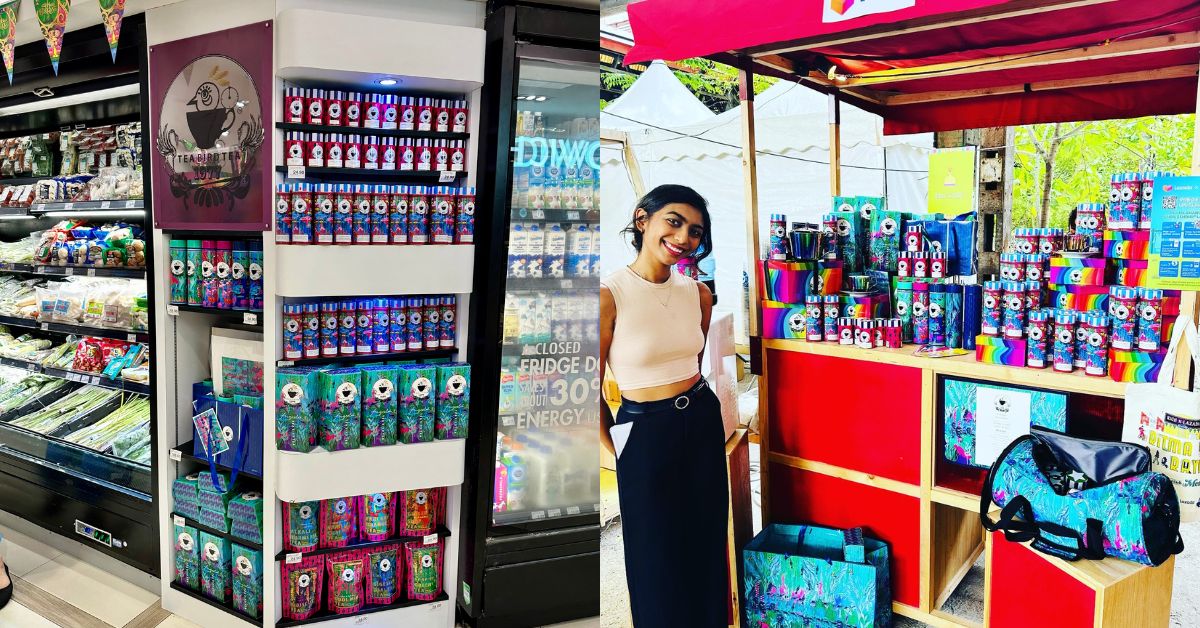 "Anyone can open a door but walking through it and making it work is a whole other part of the story," she shared. "With FMCG, it's pretty competitive, so you have to forge good relationships and be willing to put yourself out there."
Forging good relationships doesn't mean being a placemat for suppliers to walk over, though. As Ashleigh put it, if it's not profitable or if people aren't punctual with payments, it's not always worth the effort and time to maintain those relationships.
"Suppliers who choose not to work with you because you won't give them free stock to sell might have a big name but they would probably cause bigger problems further down the line," she advised. "Your miss is your mercy as my mum always says!"
On the topic of good quotes and mottos to live by, here's one from Ashleigh that has gotten her through the many challenges of running a business and in a foreign country at that: "Smile, keep going, and embrace the unknown."
Learn more about Tea Bird Tea here.
Read other articles we've written about Malaysian startups here.
Featured Image Credit: Tea Bird Tea