LifeStyle
Not your usual phone cases, this M'sian brand spotlights designs from local artists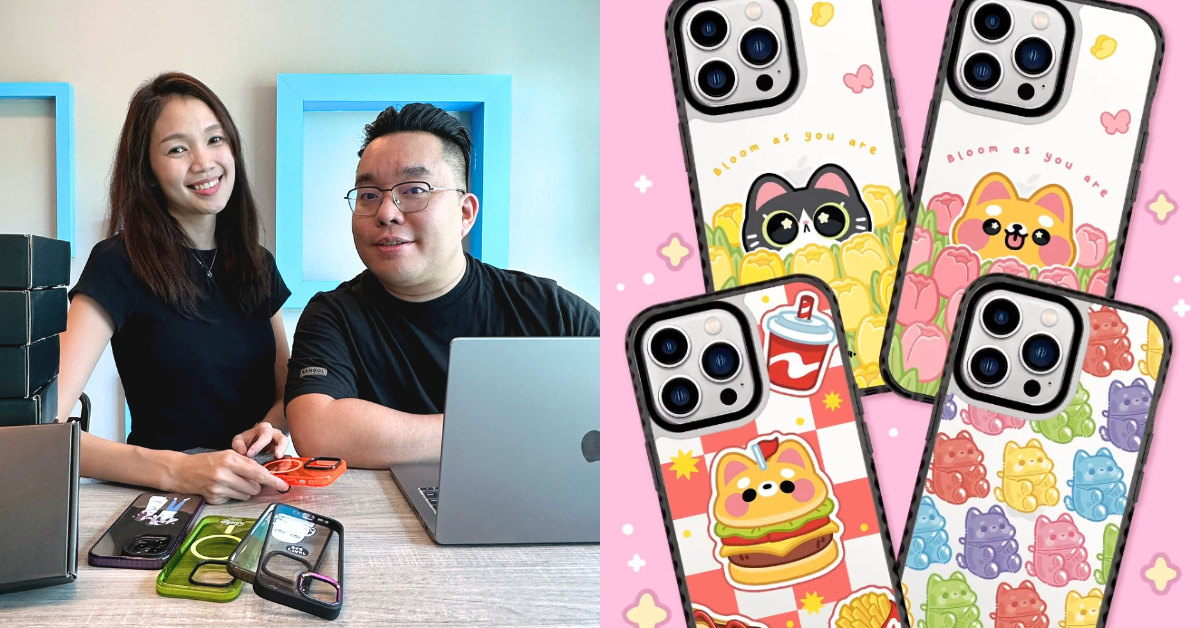 As someone who loves to change phone cases, I'm always on the lookout for phone accessory brands. I like them fresh, colourful, and nothing that looks like it could be a generic, mass-manufactured brand from Shopee. 
That's how I stumbled across GALADO, a local phone casing brand that not only offers customised covers, but also collaborates with Malaysian artists and designers.
Started by two gadget enthusiasts in 2014, the brand was a means to create protective yet customisable tech appliances. 
To the founders, Clement and Sherlyn, phone cases are a way of expressing one's character. In their own words, "It should be fun!", and I personally couldn't agree more.
There's something quite personal about phone accessories. Based on someone's chosen design, you get a small glimpse into the user's nature or interests.
Game of phone (cases)
Prior to GALADO, Clement had ventured into the iPhone casing industry in 2009. 
But the market demand was still low as the first iPhone was only released two years prior. And coupled with Clement's lack of experience, the venture headed towards failure.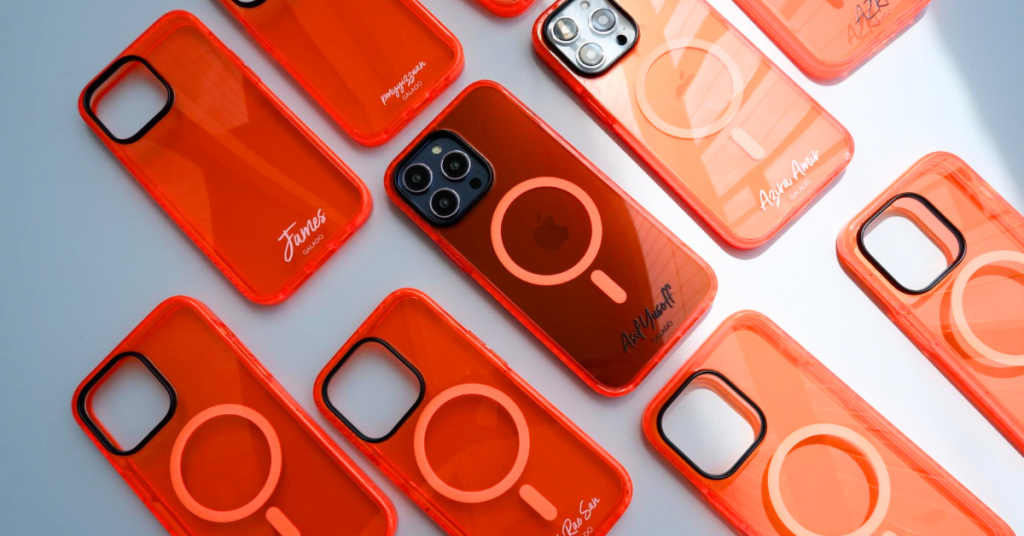 Not one to give up, though, he decided to try his luck again. This time, with his wife by his side.
Clement's a self-proclaimed "hardcore" tech lover, while Sherlyn shares an interest in Apple products. So it was only natural that they came together to launch a business related to that.
Aside from personalisation, the brand also focuses on manufacturing quality phone cases. 
To prove their commitment to this, the brand offers a 100% satisfaction guarantee with no questions asked for ten days. 
Should customers be unhappy with the purchase, they can also opt for a one-to-one exchange within six months of purchase.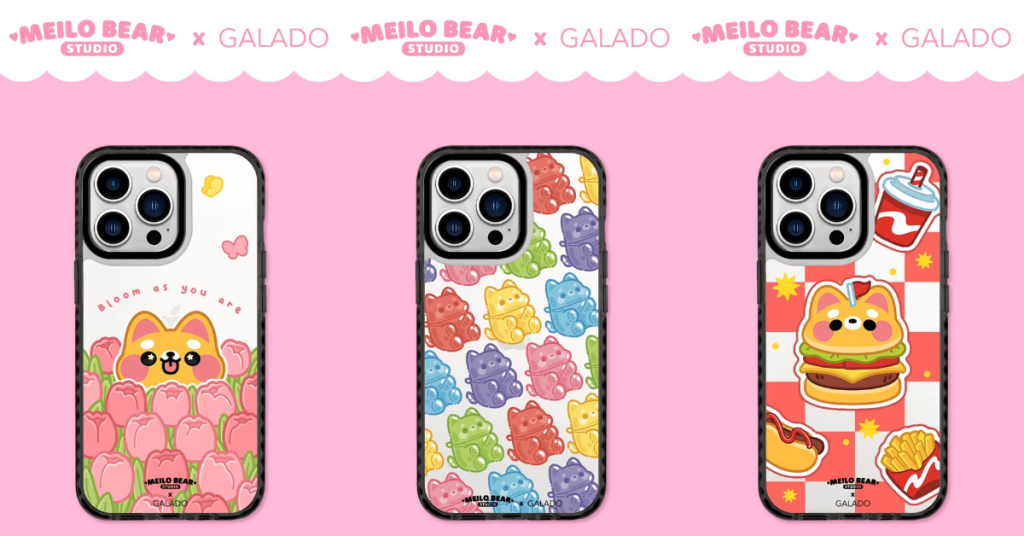 Ringing in a new idea
After customising more than 35,000 names in black and white on cases, Clement and Sherlyn asked themselves, "What else can we do to further make phone cases fun?"
That sparked the idea for customisable hand-drawn portraits. So they sought out a local artist to collaborate with and ended up partnering with CYMM's Studio. It's still an ongoing collaboration today. 
Customers can send in their preferred photos to be drawn into cartoon-like characters. Then GALADO handles the printing of the design onto the phone case. 
The couple explained that it's meant to be meaningful memorabilia that follows the person 24/7.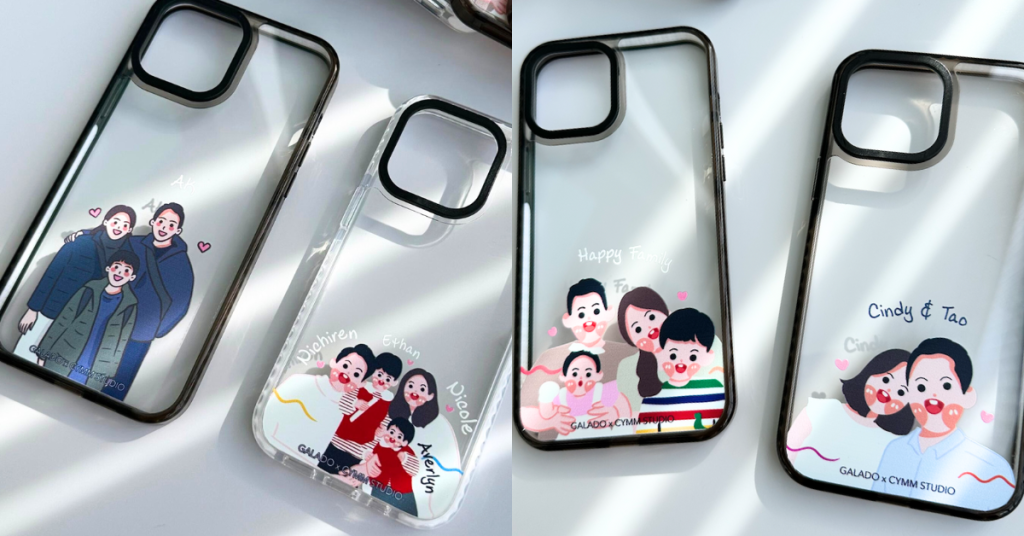 Especially when you consider the endless possibilities it offers, like carrying around an image of a loved one, whether they're still around or not.
Besides portraits, Clement shared that they've also received requests to have bracelets, long-lost pendants, and the like, drawn onto the phone cases. 
"Each end product made us feel like we're here for a great purpose, to turn memories into pocket-sized art pieces."
This solidified their commitment to supporting homegrown Malaysian artists by giving them another platform to sell their artwork.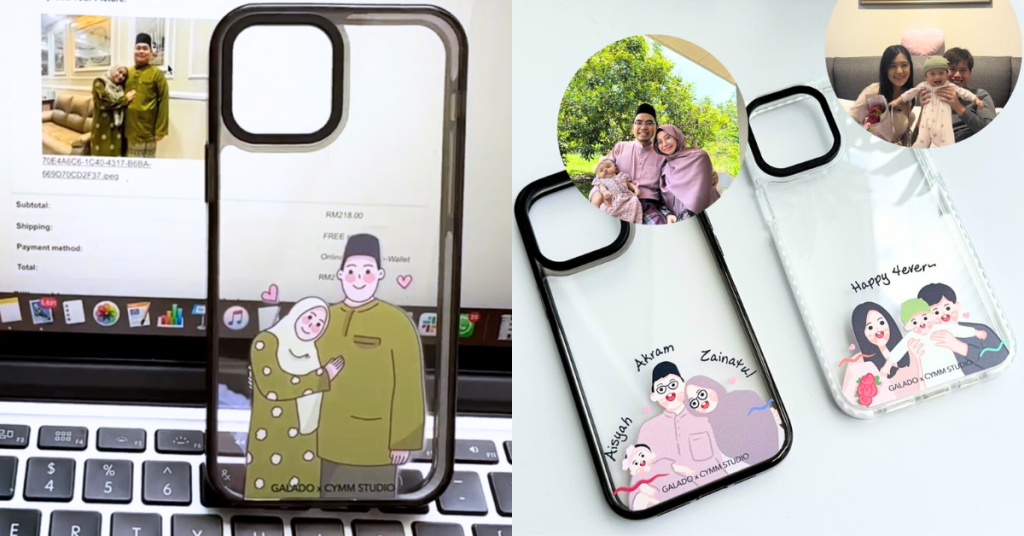 Teamwork makes the dream work
These collaborations typically happen in two ways—by GALADO reaching out to the artists, or the other way around. 
The artwork style is typically how partnerships are vetted, as the brand looks for designs that match their marketing roll-out. There's also a verification process to ensure that they're working with original artists. 
This means that the designer owns the intellectual property and commercial rights to all the characters of the artwork. 
But so far, they haven't run into any trouble in that regard and have hardly turned down any artists at this stage.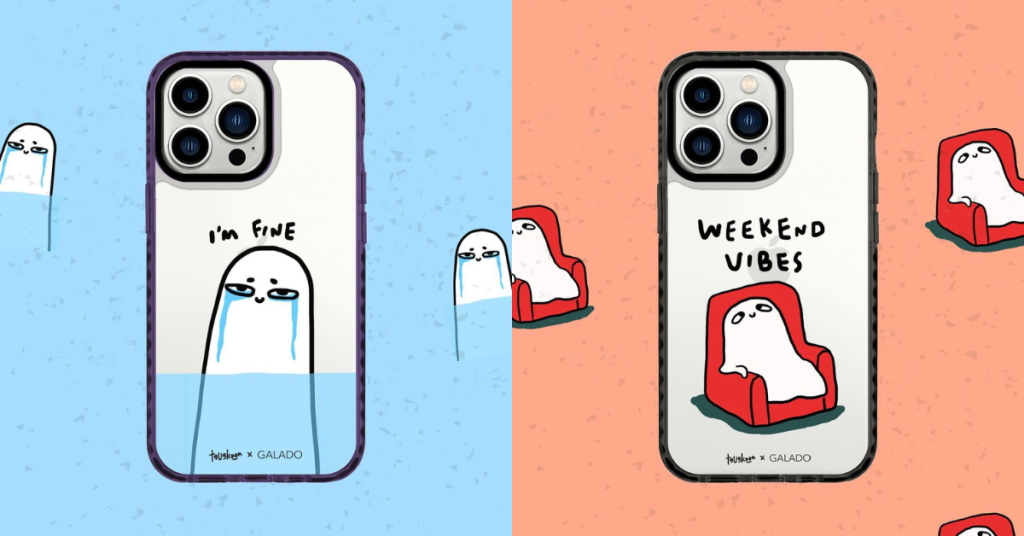 Once the brand and the artist have signed a written agreement, GALADO will provide an artist kit with the dimensions and branding guidelines.
Along with that, they'll also suggest a few themes that they're interested in. This helps the artist when designing mockups, but doesn't affect their art style. 
The brand operates on both a ready-stock and pre-order basis. It all depends on the phone model and chosen case artwork. Their designs can range from RM79 to RM135 in price.
For customised designs like their Chibi Me and Bubbly Me collections, they're usually shipped within 10 days. But for ready-made phone cases, customers will receive them within three days.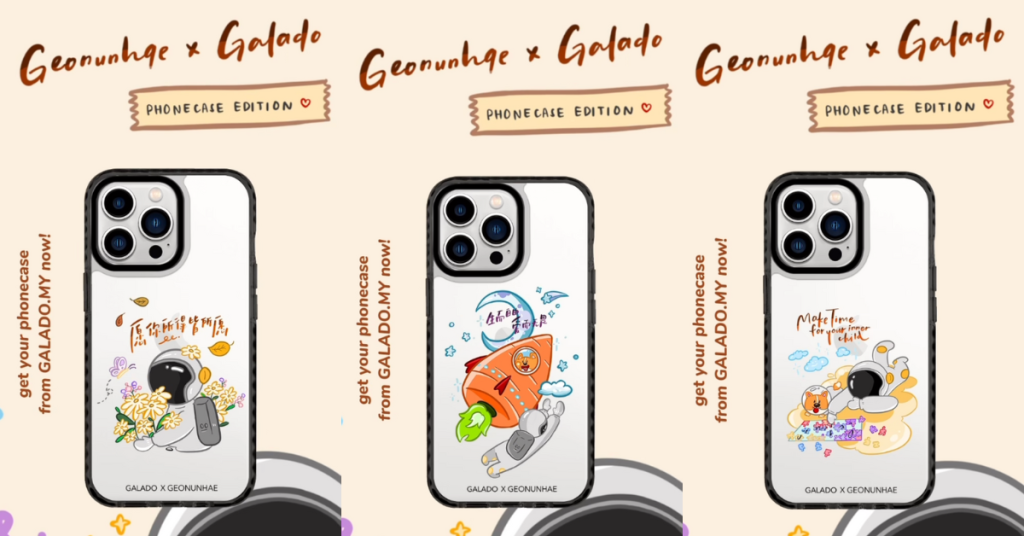 There's no limit to the number of cases in each collaboration, provided it's within the agreed-upon period. This could be anywhere from six months to a year. 
However, there are special cases. They've once collaborated with a Web3 artist that only offered 500 unique designs, and once the final one was sold, the collection ended.
Expanding their contacts
As the brand gained local traction, the demand for non-iPhone cases came pouring in. This led them to begin producing cases for flagship models of Samsung phones. 
GALADO has also expanded its list of product lines beyond phones and into AirPods, as well as MacBook covers. Some other smaller accessories they now sell include phone straps and lens protectors. 
It's only been six months since the brand's first artist collaboration, but its efforts have started gaining international popularity.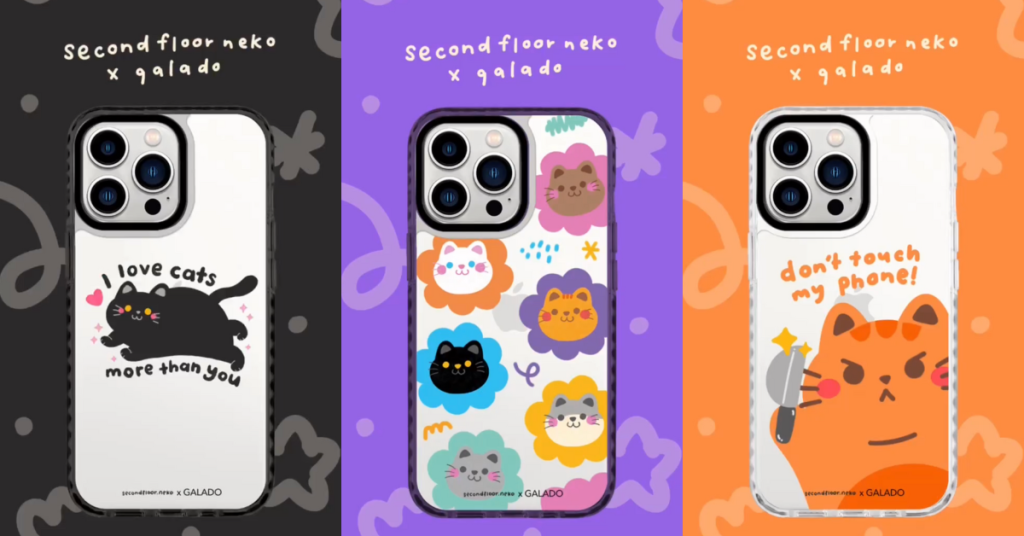 The duo shared that there have been partnership requests from artists in other parts of the world. One of them resulted in a recent collaboration with Indonesian artist, dreamprojects.
As for how these profits are divided, the couple explained that they have tiered revenue splits up to 30% for each casing sold.
With the phone accessories market currently expected to be worth US$97 million this year, it's inspiring to see that the founders are spotlighting local artists and helping them gain recognition along the way.
Featured Image Credit: GALADO