If you're trying to figure out what movies to watch on Peacock, you've come to the right place. The streaming service from NBCUniversal launched in the summer of 2020 with a bevy of film and TV content from NBC and Universal's library, and it became the exclusive streaming home of the beloved series The Office in January 2021. But given that there are so many streaming services, you'd be forgiven for just wanting to know the basics about Peacock, and what you should prioritize watching.
Peacock has three tiers of service – free, premium, and premium plus – and you may find that with your cable subscription you already have Peacock Premium for free. That's good news, because Premium and Premium Plus are where you get the full library of content. And you know what? Peacock actually has a pretty solid library of movies to choose from. It's where you can stream any number of comedies, thrillers, and dramas. So we've gone through the full Peacock library to single out and curate a list of the best of the best. Behold, our list of the best movies to watch on Peacock right now.
Looking for something else? Check out the list of the best TV shows on the platform or the best movies on Netflix and HBO.
Editor's note: This article was updated December 2022 to include NOPE.
RELATED: The Best Shows Currently Streaming on Peacock
The Harry Potter Franchise (2001-2011)
Run Time: 19 hr 38 min | Genre: Fantasy | Director: Chris Columbus, Alfonso Cuaron, Mike Newell, David Yates
Cast: Daniel Radcliffe, Emma Watson, Rupert Grint, Alan Rickman, Ralph Fiennes
Yes indeed, one of the best and most successful film franchises around is available to stream in its entirety on Peacock. Whether it's your first or hundredth time through the Harry Potter movies, they offer a whimsical, emotional magical adventure and also stand as some pretty incredible films in their own right. Thanks to the source material, this is a franchise that grows up with its characters, and the movies start to tackle more adult themes as they wear on. This is essential viewing for any adolescents out there. — Adam Chitwood
NOPE (2022)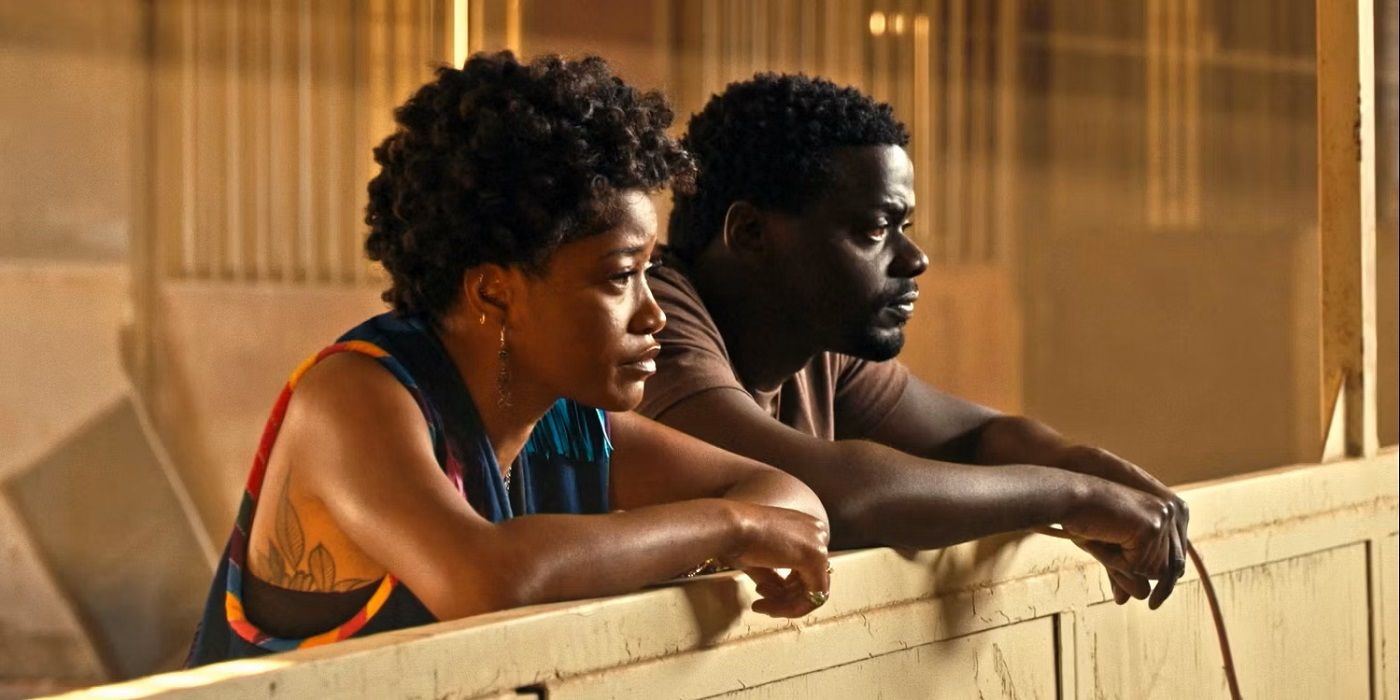 Run Time: 2 hr 10 min | Genre: Horror Sci-Fi | Director: Jordan Peele
Cast: Daniel Kaluuya, Keke Palmer, Steven Yeun, Michael Wincott
NOPE is another masterpiece from visionary horror director Jordan Peele. The movie follows OJ (Daniel Kaluuya) and Em (Keke Palmer), two siblings who train horses for various film projects, and Jupe (Steven Yeun), a man who operates a theme park and witnessed a tragic experience as a child actor. You want to go into this one without knowing much more than that, as the surprise and unknown is one of the most fun parts, but trust us: NOPE tackles complex themes with refreshing nuance, and the performances are phenomenal. – Taylor Gates
Puss in Boots (2011)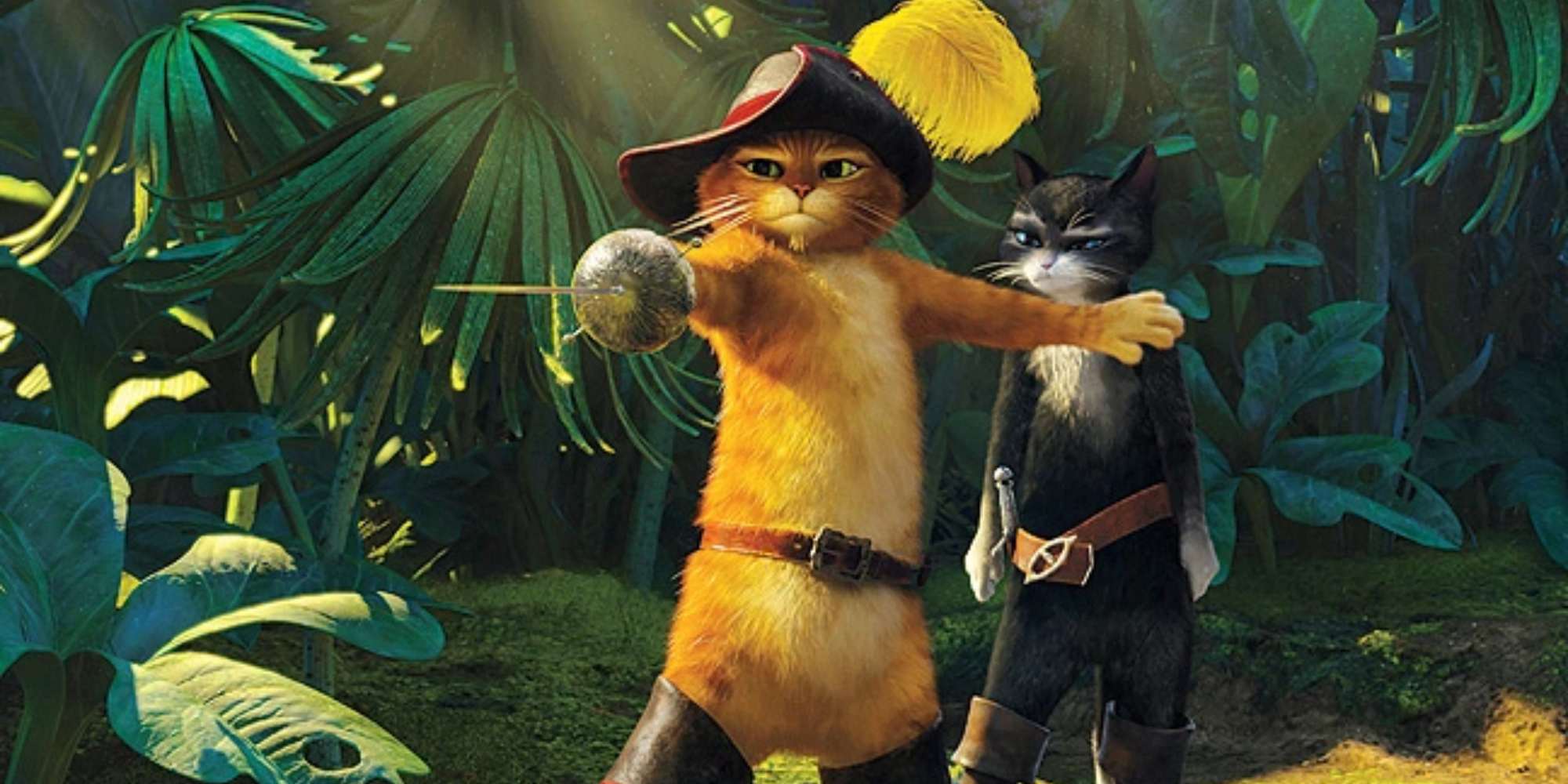 Run Time: 1 hr 30 min | Genre: Animated Comedy | Director: Chris Miller
Cast: Antonio Banderas, Salma Hayek, Zach Galifianakis
Puss In Boots stars Antonio Banderas reprising his role as the adorable swashbuckling cat from the Shrek franchise. Although an origin story, the animated film builds a new narrative from the classic tale of the outlaw cat, introducingnew characters like a rival thief named Kitty Softpaws (Salma Hayek) while providing a deeper understanding of the main character and his dapper swagger. More familiar fictional characters support the story, such as Jack and Jill and the Golden Goose, allowing Puss In Boots to subvert the fairytale genre by expanding on their histories and roles within their own stories. The appearance of Humpty Dumpty (Zach Galifianakis), a former orphan who grew up with Puss and ultimately betrayed him, is especially great. – Yael Tygiel
Mamma Mia! (2008)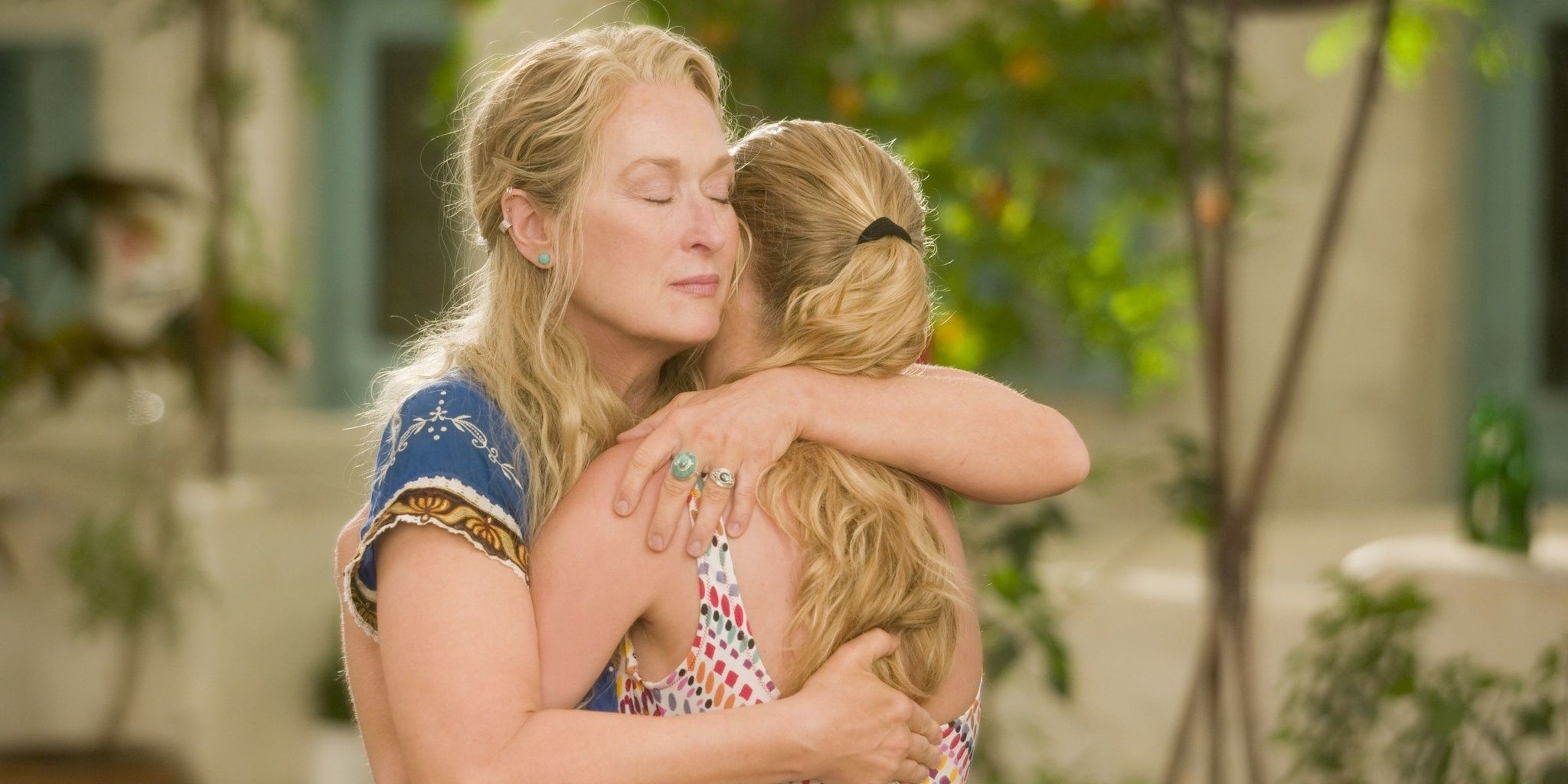 Run Time: 1 hr 48 min | Genre: Musical Romantic Comedy | Director: Phyllida Lloyd
Cast: Meryl Streep, Pierce Brosnan, Colin Firth, Stellan Skarsgård
A jukebox musical based on ABBA's greatest hits, Mamma Mia! follows a young bride-to-be (Amanda Seyfried) who invites three men (Pierce Brosnan, Colin Firth, and Stellan Skarsgård) to her upcoming wedding, with the possibility that any of them could be her father. While the film came out with mixed reviews, it has since become a cult classic and released a beloved (and well-received) sequel. Having the songs of ABBA that we all know and love help, but Mamma Mia's heartfelt story and the incredible cast make it easy to forgive the movie's shortcomings – especially Pierce Brosnan's singing voice. Funny, witty, and heartwarming, the sound of Mamma Mia! never gets old, and the same goes for the movie itself. – Arianne Binette
Bridesmaids (2011)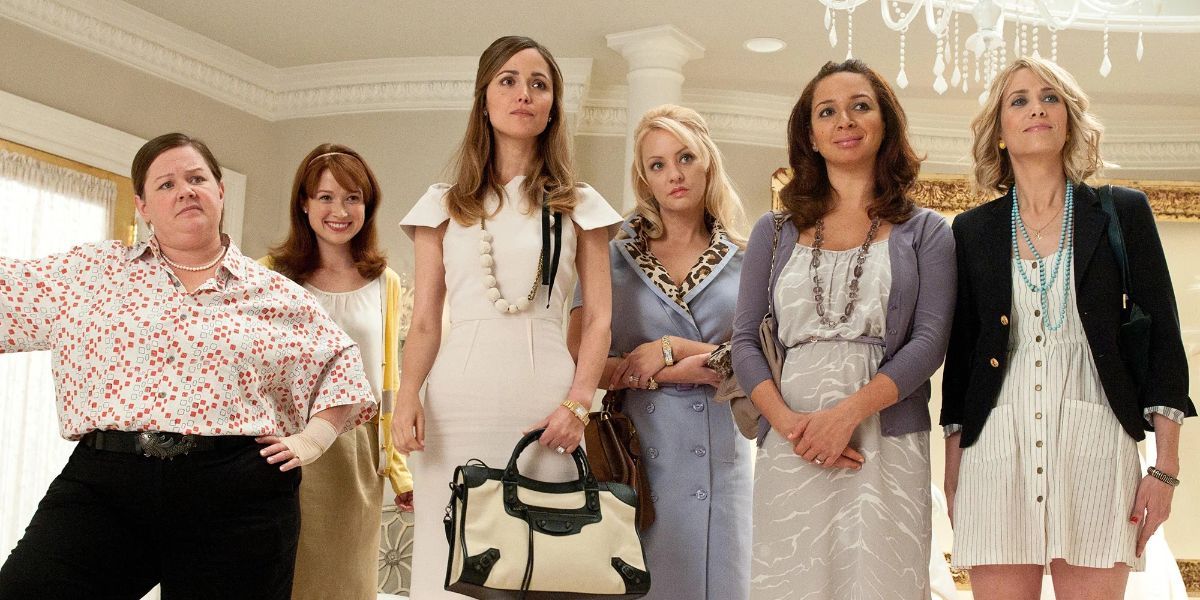 Run Time: 2 hr 5 min | Genre: Comedy | Director: Paul Feig
Cast: Kristen Wiig, Maya Rudolph, Rose Byrne, Melissa McCarthy, Wendy McClendon-Covey, Ellie Kemper, Jon Hamm, and Chris O'Dowd
The 2011 comedy Bridesmaids holds up tremendously well and remains one of the funniest movies of the 21st century. It's a tale of female friendship as Kristen Wiig plays a single woman in her mid-thirties whose best friend (Maya Rudolph) is getting married, but planning the bridesmaid festivities with the bride's rich new friend (Rose Byrne) proves to be a struggle. Bridesmaids is downright hilarious but also has a heart to it that makes the characters human and relatable – especially when it comes to friendship dynamics. And then there's also a scene where the women all have diarrhea while wearing bridesmaid dresses. — Adam Chitwood
Pitch Perfect (2012)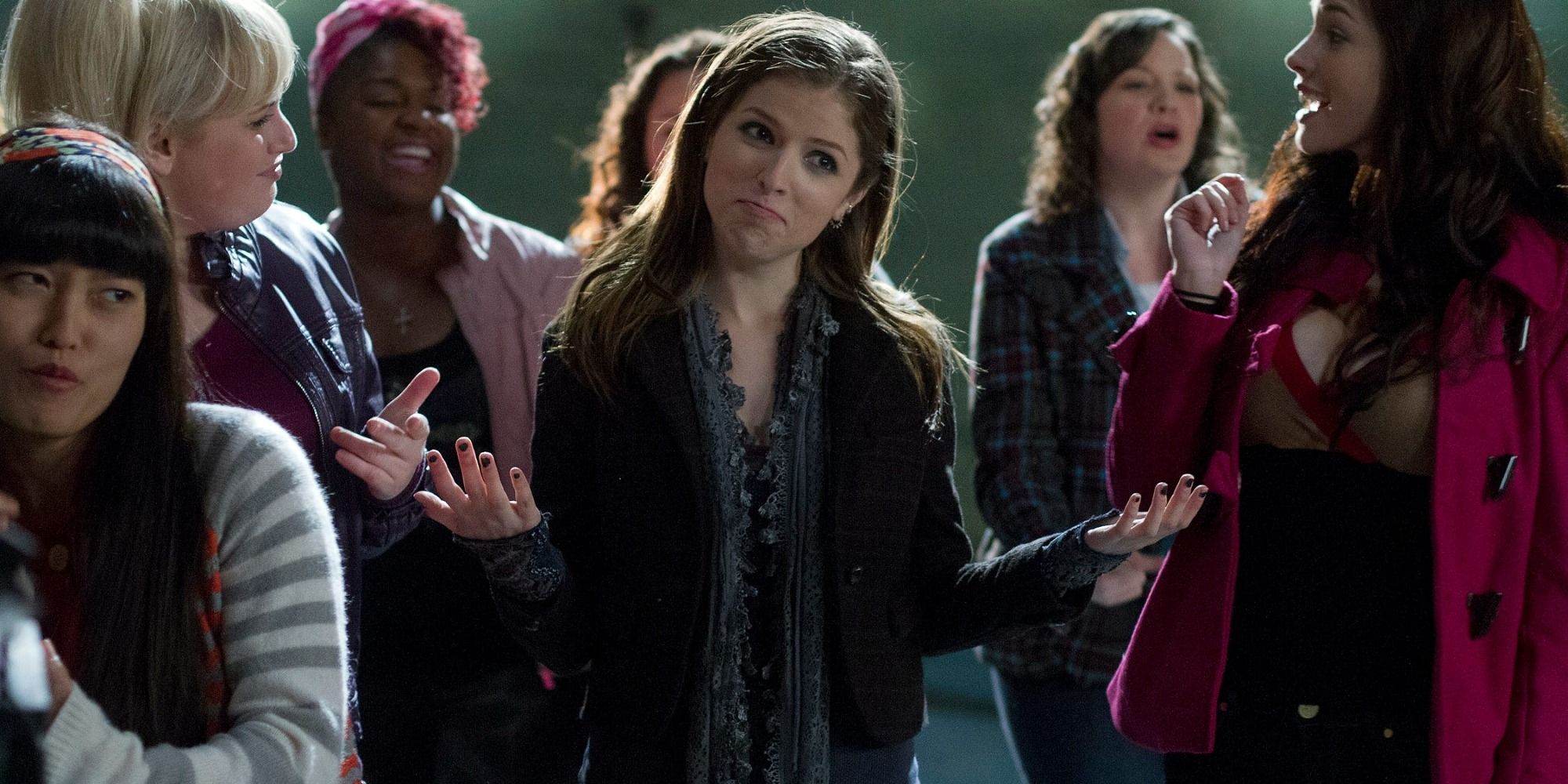 Run Time: 1 hr 52 min | Genre: Musical Comedy | Director: Jason Moore
Cast: Anna Kendrick, Rebel Wilson, Brittany Snow, Anna Camp, Skyler Austin
In Pitch Perfect, Anna Kendrick (A Simple Favor) stars as Beca, a moody misfit reluctantly arriving at Barden University for her freshman year. With dreams of becoming a music producer, Beca reluctantly joins the all-girl singing group, The Bellas, where she ultimately finds her best friends and support system, including the hilarious and effortlessly quotable character Fat Amy (Rebel Wilson). In addition to being a movie about music and female friendships, Pitch Perfect is also a beautiful love story with all the beats of a classic rom-com, leading Beca toward her soulmate Jesse (Skyler Austin). Revolving around the world of collegiate a cappella groups, Pitch Perfect is a melodic comedy with a stellar ensemble cast, including Brittany Snow and Anna Camp, as well as Broadway star Ben Platt (Dear Evan Hansen) and singer/songwriter Ester Dean. This movie introduced the viral Cups song to the world and made Kendrick and Wilson household names. – Yael Tygiel
The Adjustment Bureau (2011)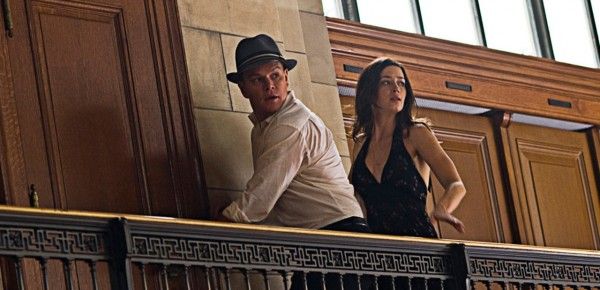 Run Time: 1 hr 46 min | Genre: Sci-Fi Romantic Thriller | Director: George Nolfi
Cast: Matt Damon, Emily Blunt, Anthony Mackie, John Slattery, Michael Kelly, Terrence Stamp
Remember when mid-budget, original high-concept science fiction films were a thing? The Adjustment Bureauis only 10 years old, but it feels like it comes from a different era. Similar to Blade Runner, The Running Man, and Total Recall, the film takes the basic concept of a Phillip K. Dick short story and expands it into the premise of a thriller. Set within a world where a secretive syndicate ensures that people follow their predetermined societal roles, the hapless politician David Norris (Matt Damon) falls in love with the mysterious woman Elise (Emily Blunt). Damon delivers one of his most underrated performances; he perfectly captures what it is like to be in the middle of an uncomfortable public scandal. – Liam Gaughan
Annie (1982)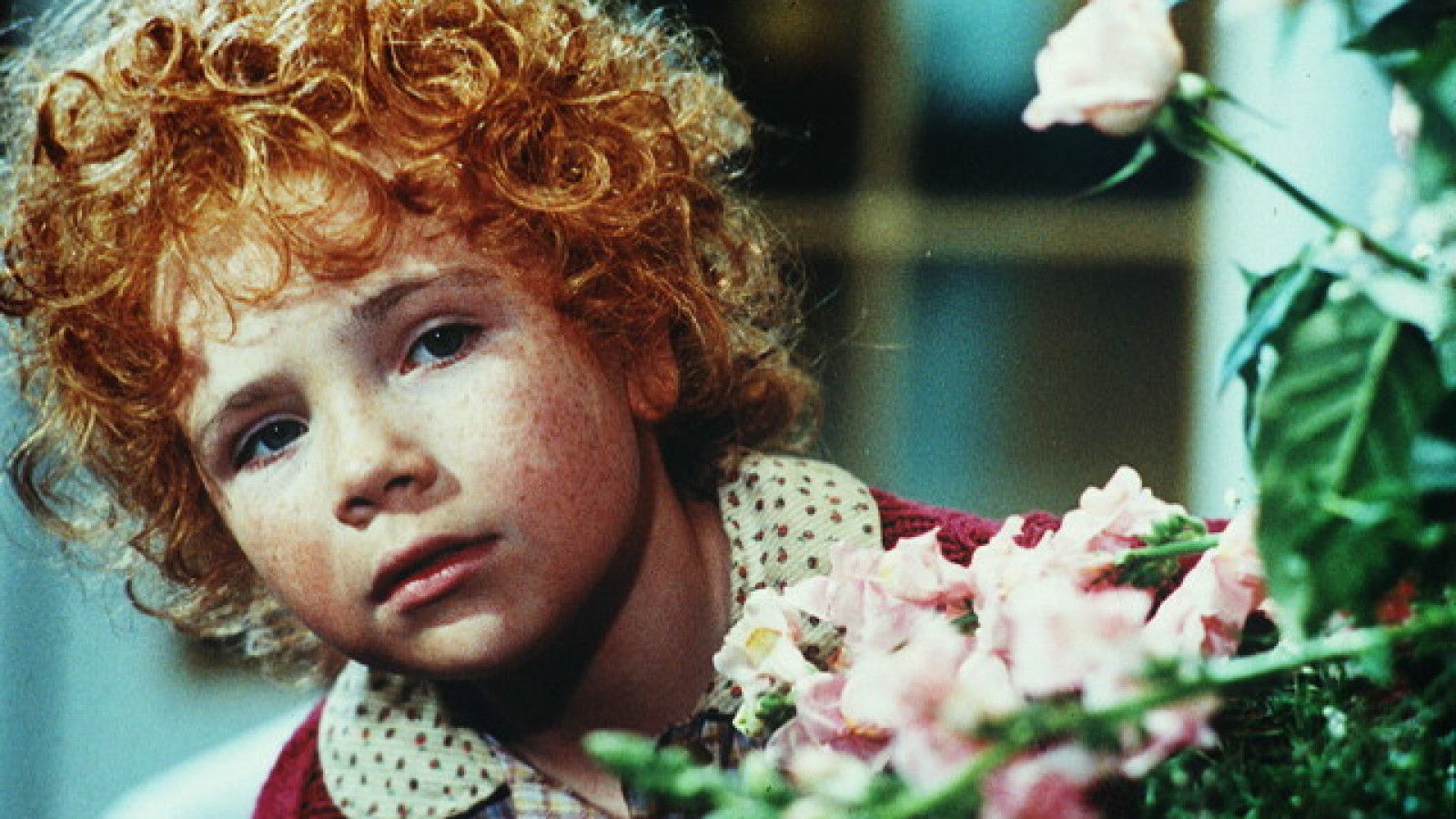 Run Time: 2 hr 7 min | Genre: Musical Comedy-Drama | Director: John Huston
Cast: Aileen Quinn, Albert Finney, Carol Burnett, Ann Reinking, Tim Curry, Bernadette Peters, and Geoffrey Holder
The film adaptation of the popular stage musical Annie by Charles Strouse, Martin Charnin, and Thomas Meehan which was based on the comic Little Orphan Annie by Harold Gray hit theaters in 1982 to the delight of little girls everywhere. The rags-to-riches story of Annie (Aileen Quinn) who gets to spend a week with billionaire Oliver Warbucks (Albert Finney) to help his PR image. As one could imagine, the two get quite attached, and even with some scheming by her former orphanage mom (Carol Burnett) and her shady brother (Tim Curry) and his girlfriend (Bernadette Peters), Oliver is able to realize that all the money in the world isn't worth much when you don't have someone to share it with. – Jennifer McHugh
You're Next (2011)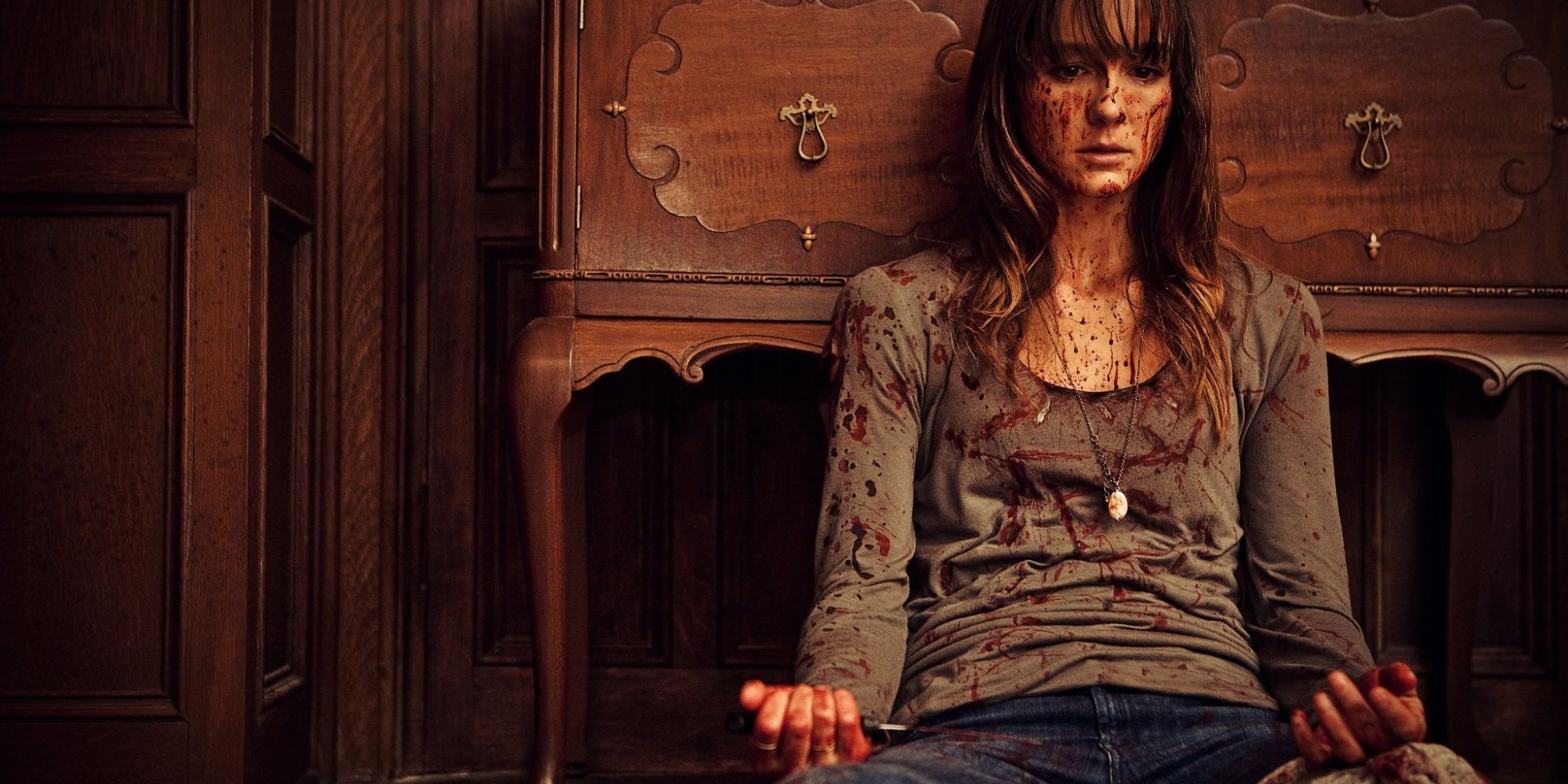 Run Time: 1 hr 35 min | Genre: Horror Thriller | Director: Adam Wingard
Cast: Sharni Vinson, A.J. Bowen, Barbara Crampton, Amy Seimetz
A refreshing spin on the familiar home invasion subgenre, You're Next was about as buzzy as a festival horror hit can get after its 2011 TIFF debut, announcing the arrival of Adam Wingard as a filmmaker to watch long before Godzilla vs. Kong. Sharni Vinson stars as Erin, a woman meeting her boyfriend's stuffy and dysfunctional family for the first time when, suddenly, arrows start flying and it becomes a life or death battle for more than winning over your boyfriend's parents. The twist is that Erin is a hell of a survivor, trained for exactly this kind of assault, which tees up all kinds of delightfully vicious set-pieces. You're Next also has one heck of an interesting cast, with Wingard's fellow up-and-coming filmmakers like Amy Seimetz, Joe Swanberg, and Ti West turning in performances. And perhaps the greatest gift this one has to give, Barbara Crampton's long-awaited return to the horror genre, which reignited the iconic actress's career. – Haleigh Foutch
Shrek 2 (2004)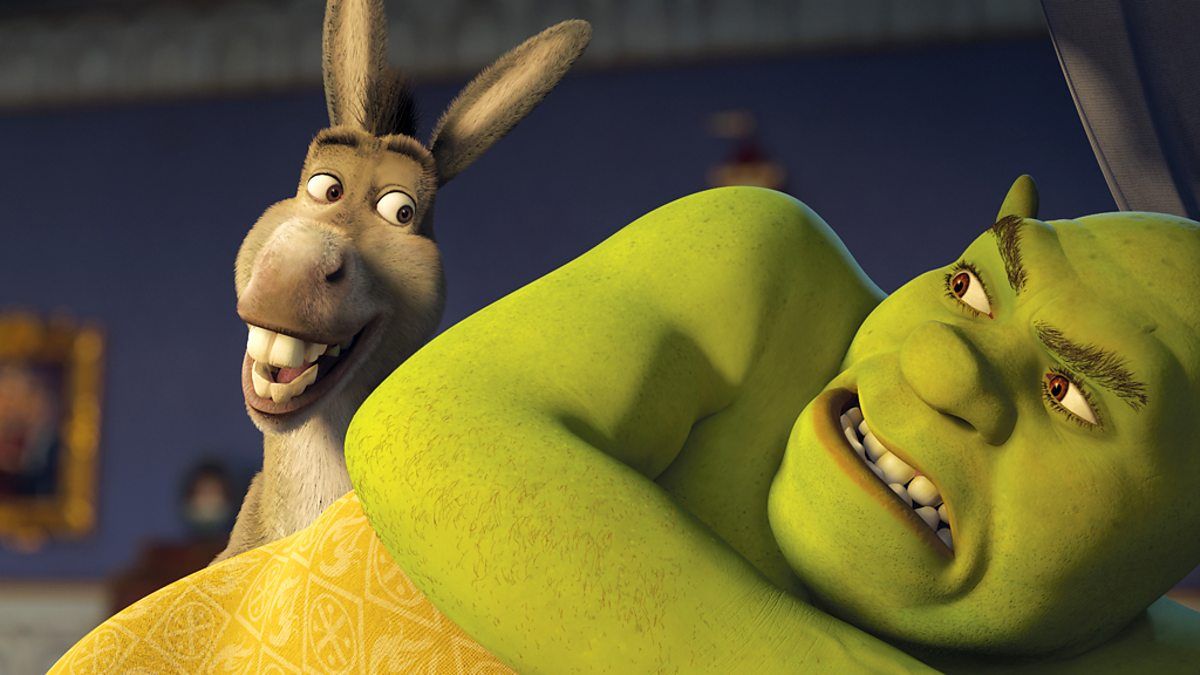 Run Time: 1 hr 45 min | Genre: Comedy Adventure | Director: Andrew Adamson, Kelly Asbury, Conrad Vernon
Cast: Mike Myers, Eddie Murphy, Cameron Diaz, Julie Andrews
A sequel to the beloved first movie,Shrek 2proves itself to be just as memorable (and meme-able) as its predecessor, endlessly funny and surprisingly heartwarming with its message of self-acceptance. Immediately following the events of Shrek, the newly married couple of Shrek (Mike Myers) and Fiona (Cameron Diaz) are invited to a royal ball by Fiona's parents, the King and Queen of Far Far Away. What ensues is the hilarious and somewhat painful first meeting between Shrek and his new in-laws, as well as the sudden appearance of the Fairy Godmother (Jennifer Saunders), who is dead-set on having her son, Prince Charming (Rupert Everett), be the one to marry Fiona instead. Fun, fanciful, and filled with an iconic soundtrack, Shrek 2 is one of those movies that is sure to leave you laughing. – Olivia Fitzpatrick
Jurassic World Dominion (2022)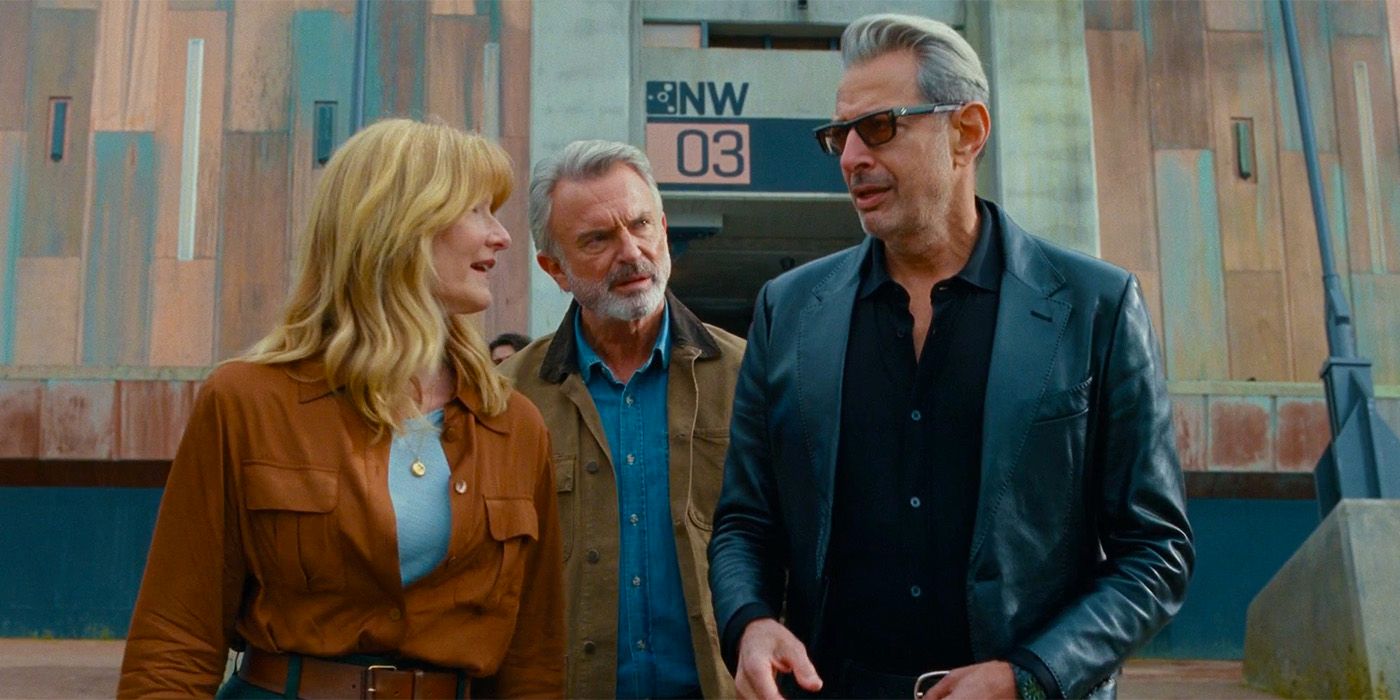 Run Time: 2 hr 26 min | Genre: Sci-Fi Action | Director: Colin Trevorrow
Cast: Chris Pratt, Bryce Dallas Howard, Laura Dern, Jeff Goldblum, Sam Neill
The final film in the Jurassic World trilogy, Jurassic World Dominion brings back favorite characters from the most recent films as well as the OG flicks, making for a truly epic finale. Taking place four years after Jurassic Kingdom, the heart of the film involves Claire (Bryce Dallas Howard) and Owen (Chris Pratt) secretly raising Maisie Lockwood (Isabella Sermon), protecting her from those who are after her due to her unique DNA. When Maisie finds herself in danger, the two set off to rescue her, eventually connecting with Ellie Sattler (Laura Dern), Ian Malcolm (Jeff Goldblum), and Alan Grant (Sam Neill), who are attempting to investigate and expose a conspiracy at Biosyn's labs. With action, humor, and – of course – a whole lot of dinosaurs, Jurassic World Dominion can veer into silly territory at times. However, it's a fun and reasonably feel-good watch if you don't think too hard about the logistics or compare it to the first Jurassic Park. – Taylor Gates
Uncut Gems (2019)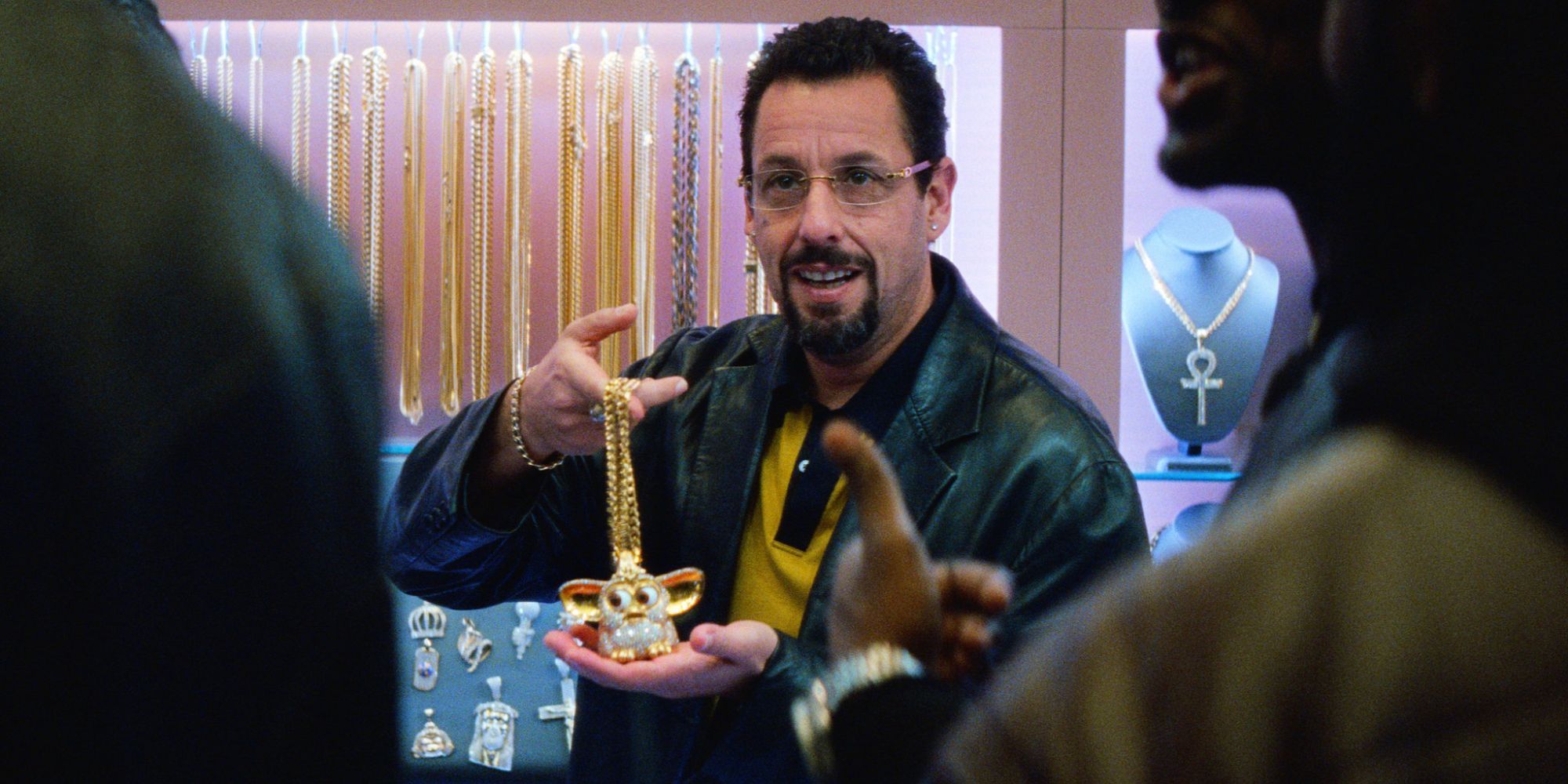 Run Time: 2 hr 19 min | Genre: Crime Thriller | Director: Benny Safdie, Josh Safdie
Cast: Adam Sandler, LaKeith Stanfield, Julia Fox, Idina Menzel
A masterpiece of cinematic chaos,Uncut Gemsis a meticulous and anxiety-inducing experience that never lets up from the first shot all the way to its explosive conclusion. It stars an iconic Adam Sandler as Howard "Howie" Ratner, a compulsive gambler who is always getting himself into trouble. When he takes on his biggest bet yet the world around him begins to crumble and leave him scrambling to get out with his money in one piece. The film has a kinetic and crackling energy from the pacing of its editing to every single outstanding performance. It is a deeply stressful experience that is constantly coming at you as Howie makes increasingly selfish and foolhardy choices driven by his own ego. Yet, through it all, Sandler makes this flawed character into a mesmerizing force of nature that is as destructive as he is fascinating to watch. It is one of the most thrilling stories ever put to film with an ending that is as shocking as it is fitting. – Chase Hutchinson
Shrek (2001)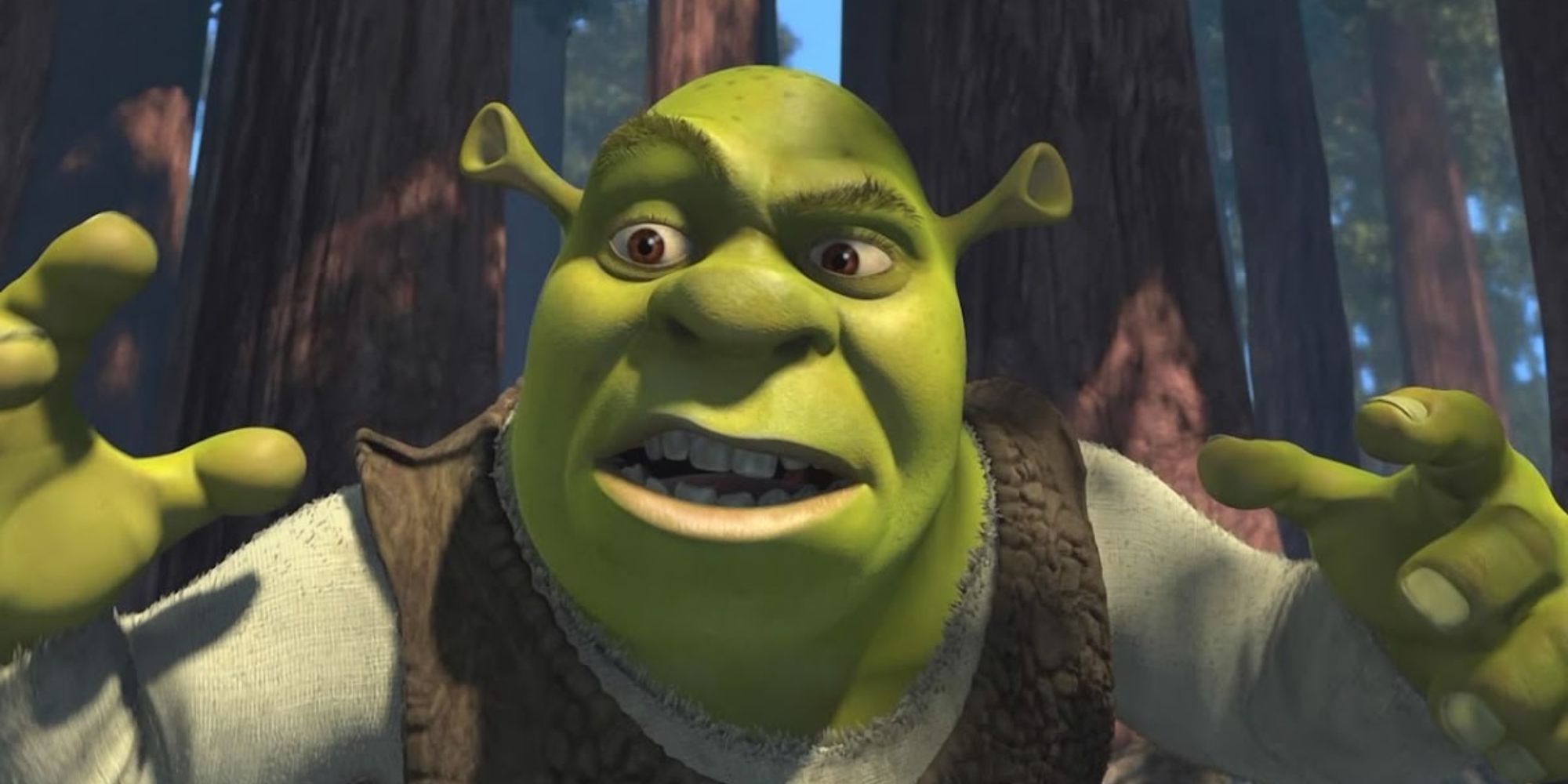 Run Time: 1 hr 30 min | Genre: Animated Comedy | Director: Andrew Adamson, Vicky Jenson
Cast: Mike Myers, Eddie Murphy, Cameron Diaz and John Lithgow
The first-ever winner of the Best Animated Feature at the Oscars,Shrek has become one of our generation's most culturally influential animated films. Parodying fairytale stories, Shrek follows Shrek (Mike Myers), an ogre, who finds his swamp overrun by fairy tale creatures who have been banished by the corrupt Lord Farquaad (John Lithgow), who's aspiring to be king. Shrek makes a deal with Farquaad to regain control of his swamp in return for rescuing Princess Fiona (Cameron Diaz), whom Farquaad intends to marry. With the help of Donkey (Eddie Murphy), Shrek embarks on his quest but soon falls in love with the princess, who is hiding a secret that will change his life forever. While its sequel might have more iconic moments, the first installment in the Shrek series remains one of the most rewatchable films. With incredible voice acting and jokes that have you spitting your drink, this animated feature continues to withstand the test of time. – Arianne Binette
Sinister (2012)
Run Time: 1 hr 50 min | Genre: Supernatural Horror | Director: Scott Derrickson
Cast: Ethan Hawke, Juliet Rylance, James Ransone
One of the scariest movies I have ever seen, Sinister follows an author, Ellison Oswalt, (Ethan Hawke) who, unbeknownst to his family, moves them into a house that was the scene of a horrific murder in the hopes to finding inspiration. Ellison finds a box of film reels in the attic that turns out to be heinous snuff films with an occult angle. Ellison becomes obsessed with the crimes – but is it his own obsession, or a demonic force that seems to be haunting the Oswalt family? Between the "snuff films," actually shot on Super 8 to give it a realistic feel, and the sparse, sharp sound design, this is truly a chilling film, one best left to the daylight hours. – Alyse Wax
Phantasm (1979)
Run Time: 1 hr 29 min | Genre: Sci-Fi Fantasy Horror | Director: Don Coscarelli
Cast: Michael Baldwin, Bill Thornbury, Reggie Bannister, Kathy Lester, Angus Scrimm
A truly idiosyncratic and unique filmmaker, Don Coscarelli makes movies that only Don Coscarelli could make. Whether it's his retirement home-set mummy movie Bubba Ho-Tep or the almost indescribable John Dies at the End, you can always tell when the Coscarelli stamp is on something; a trait that goes all the way back to his 1979 cult classic Phantasm. Introducing Angus Scrimm's iconic horror baddie The Tall Man, Phantasm finds two teenage brothers investigating the mysterious deaths in their town, leading them to Scrimm's sinister undertaker and his world of alternate-dimension horrors. In the face of grief, the world can feel untethered, nonsensical, and terrifying – but it also feels like a new world opens up in front of you; a world where anything is possible, except that means horrific things are possible too. Phantasm feels like the dreams you have when you're in the thick of that mortality-confronting confusion. It's a true one-of-a-kind, packed with dream logic and unforgettable nightmare visuals that feel pulled from humanity's collective fear of death, and yet, somehow, with Coscarelli's touch, it's still playful and fun. – Haleigh Foutch
Train to Busan (2016)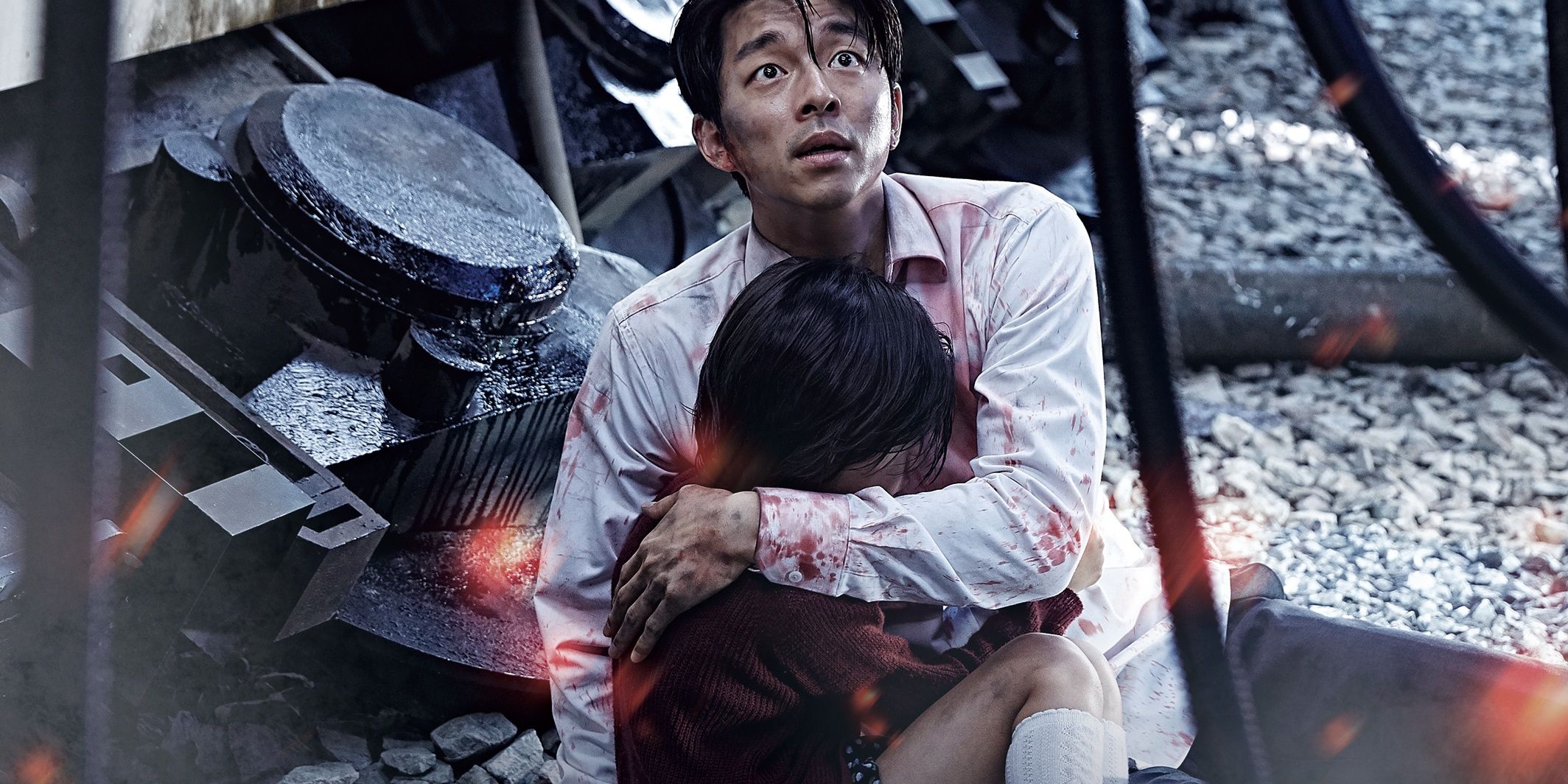 Run Time: 1 hr 58 min | Genre: Action Horror | Director: Sang-ho Yeung
Cast: Gong Yoo, Yu-mi Jung, Ma Dong-seok, Su-an Kim
Train to Busanmakes a country-wide zombie outbreak even more terrifying by focusing on how the outbreak would spread in an enclosed space. In this case, a train on its way to the South Korean city of Busan. The passengers on the train almost avoid exposure as chaos erupts at the station, but an infected person jumps onto the train right before it leaves Seoul. The outbreak is spreading through the train station, the city, and the rest of the country at a rapid pace – forcing the train to become a refuge just as it becomes a danger. Between the fast-moving, ravenous zombies and the tight spaces these characters find themselves in, Train to Busan keeps the tension and stakes high throughout. It's a truly unique zombie movie that is well worth your time. — Brynna Arens
Short Term 12 (2013)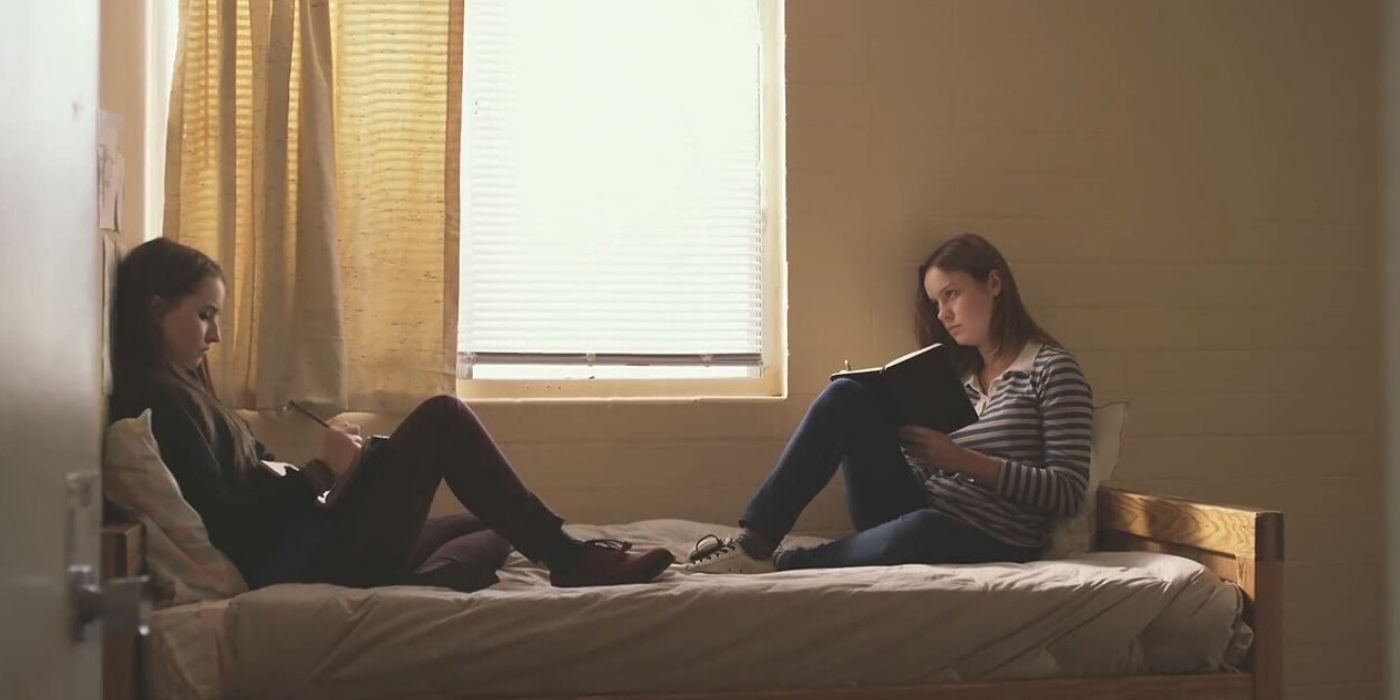 Run Time: 1 hr 36 min | Genre: Drama | Director: Destin Daniel Cretton
Cast: Brie Larson, John Gallagher Jr., Kaitlyn Dever, Rami Malek, LaKeith Stanfield
Brie Larson's performance in Short Term 12 was more than enough reason to see this indie in 2013, before she was a literal superhero and Oscar-winning actress. Made years before Room or Captain Marvel, the film follows a supervisor at a group home for troubled kids, but she's dealing with her own baggage as well, which comes to the surface when a new arrival (played by Kaitlyn Dever in a tremendous supporting role) comes to stay. A film that could have easily descended into mawkishness instead comes off as bracingly honest thanks to the excellent cast (who are all now super famous) and writer-director Destin Daniel Cretton's perfect sense of humor and pathos in a film that will make you a Brie Larson fan for life. – Matt Goldberg
Source link