movie-reviews
'Paddington 2' Loses 100% Rotten Tomatoes Rating Thanks to Late Review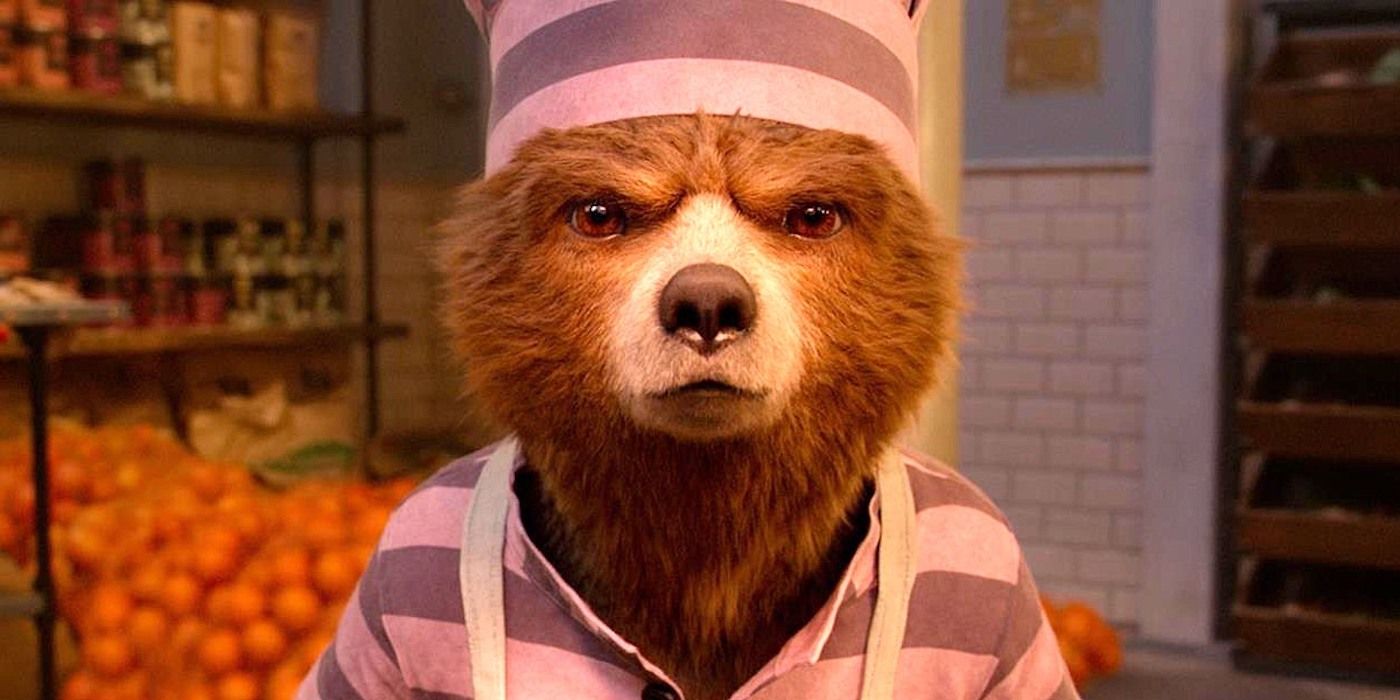 Paddington is about to give someone a hard stare.
Paddington 2 has lost its 100% score on Rotten Tomatoes, as The Hollywood Reporter states that the movie, like Citizen Kane, lost its perfect rating after a new bad review came in years later. He's just a good bear trying to find a nice gift for his aunt and then he ends up in prison. In our hearts, it's a perfect movie.
The negative review that lost Paddington 2 its perfect Rotten Tomatoes score came from Film Authority critic Eddie Harrison. In his recently published review, Harrison said, "I reviewed Paddington 2 negatively for BBC radio on release in 2017, and on multiple occasions after that, and I stand by every word of my criticism." Harrison also called Paddington 2 "contrived and ridiculous."
RELATED: Here Are All the 2018 Films and TV Shows with 100% Rotten Tomatoes Scores
But who could not love Paddington 2, a film that deserves to have a 100% rating? Paddington 2 somehow has some of the best commentary on the prison industrial system in recent times! Paddington is charming to everyone, and even wins over the gruff Knuckles McGinty! And who of us didn't cry when Aunt Lucy finally got to see London?
Sadly, this is the end of our beloved bear's reign and now Toy Story 2 has taken the top spot. Can't wait for someone to review that Jessie was a horrid addition to the franchise and ruin another beloved movie's time in the spotlight. At the very least, Paddington 3 is currently in development, however, Paul King will not be coming back to direct, but instead will be working on the Timothée Chalamet-starring Willy Wonka prequel. But surely, Paddington 3 will prove that Paddington is, indeed, a perfect marmalade-loving bear.
KEEP READING: 'Paddington 2' Director Comments on Beating Out 'Citizen Kane' as Top-Rated Film on Rotten Tomatoes
The 85 Best Movies on Netflix Right Now (May 2021)
Our handy, extensive guide is updated weekly with all-new picks.
Read Next
About The Author