movie-reviews
New 'Spider-Verse' Short 'The Spider Within' to Debut at the Annecy International Animation Film Festival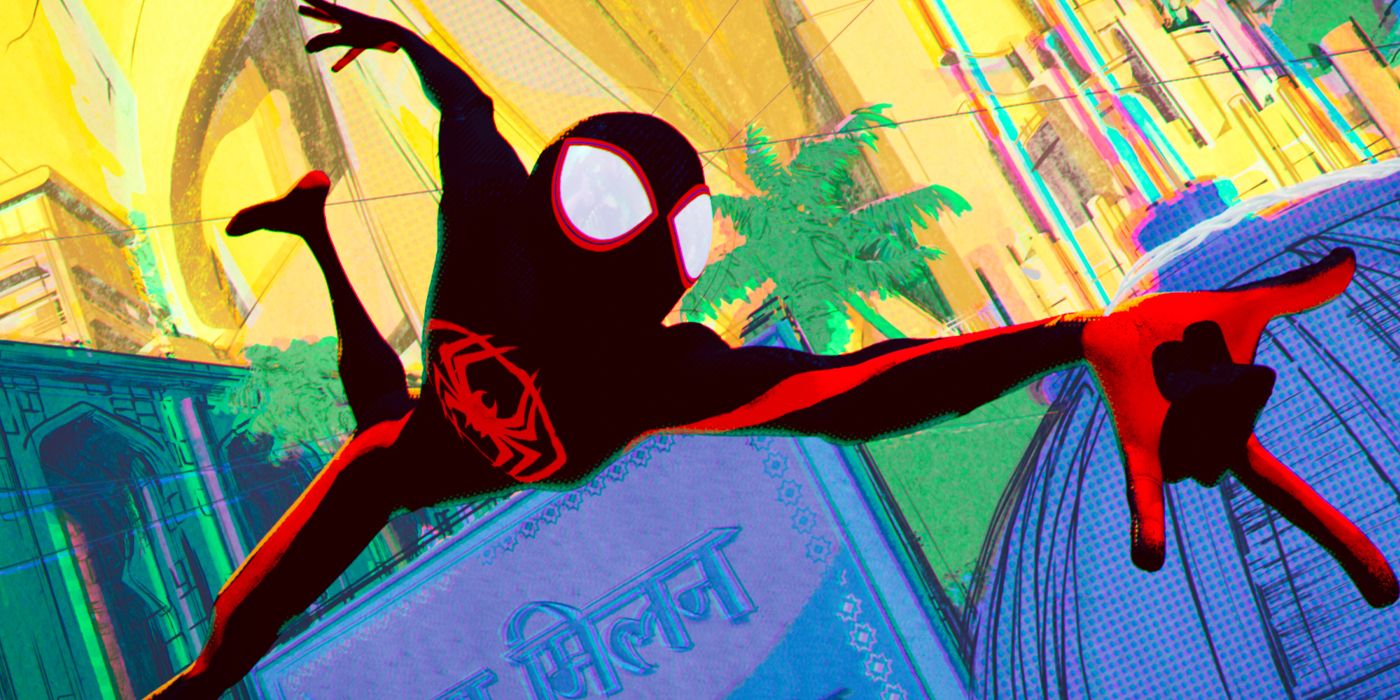 Over the last number of years, it has been an amazing time to be a Spider-Man fan. Whether it be in live-action, animation, or video games the web-head has been living his best superhero life. That looks to continue with the release of the highly anticipated film Spider-Man: Across the Spider-Verse. The sequel to the hit Oscar-winning animated film will once again follow Miles Morales (Shameik Moore) and Gwen Stacy aka Ghost-Spider (Hailee Steinfeld) in another crazy multiverse adventure. Now to coincide with the film's summer release, Sony Pictures Animation and Imageworks will also be releasing a new Spider-Verse short, The Spider Within, that will debut at the Annecy International Animation Film Festival this June.
The short, reported by Variety, is a part of Sony's new mentorship program LENS (Leading and Empowering New Storytellers) and will see Miles still trying to find a balance between his new superhero identity and his everyday teenage life. However, what makes this short unique is it will have Miles dealing with a panic attack after a stressful day when the pressure of both worlds gets to him. This short will be all about finding the strength to ask for help and confronting your own anxiety. More so than any other comic book hero, whether it be Peter or Miles or Gwen under the mask, Spider-Man has always been the most relatable hero. Despite their great power, they've always been depicted as deeply human. This short is taking the Web-Slinger back to his roots and having the hero deal with his teenage problems head on. There's nothing more relatable to a young person than a panic attack or crippling anxiety. This short is sure to be a great vehicle for kids and frankly people of all ages to know that they're not alone. Even our favorite superheros deal with everyday issues and real heroes aren't afraid to acknowledge that.
What's Across the Spider-Verse About?
While The Spider Within sounds like it will be a separate story from its cinematic counterpart, the classic Spider-Man theme of balance is sure to be alive and well in Across the Spider-Verse. This bombastic sequel will see Miles and Gwen further exploring their relationship in an even bigger multiverse adventure. An adventure that will have Mile's Spider-Man take on other Spider-People sworn to protect the multiverse when they can't agree on how to handle a new threat. The new threat is most likely the classic villain Spot and the massive number of Spider-People featuring both friends and foes include Spider-Man 2099 (Oscar Isaac), Spider-Woman (Issa Rae), Spider-Man India (Karan Soni), and Spider-Punk (Daniel Kaluuya).
RELATED: 'Spider-Man: Across the Spider-Verse' Funko Collection Features Miles Morales, Gwen Stacy, and Spider-Man 2099
When the first film was released in 2018, it took moviegoers by storm with its breathtaking animation, emotional character-driven story, and its endless love for all aspects of the Spider-Man mythos. This would lead the film to win the Oscar for Best Animated Feature. From everything we've seen so far, Across the Spider-Verse looks to be an even bigger and better film that capitalizes on the weighty heart of the original.
When Does Across the Spider-Verse Release?
Spider-Man: Across the Spider-Verse is releasing in theaters on June 2, 2023, while its sequel Spider-Man: Beyond the Spider-Verse will swing into theaters on March 29, 2024. The Spider Within Short will again debut at the Annecy International Animation Film Festival which is taking place June 11-17, 2023 in Annecy France. While we wait for all the Spider-Goodness to arrive, you can view the trailer for Across the Spider-Verse down below.
Source link