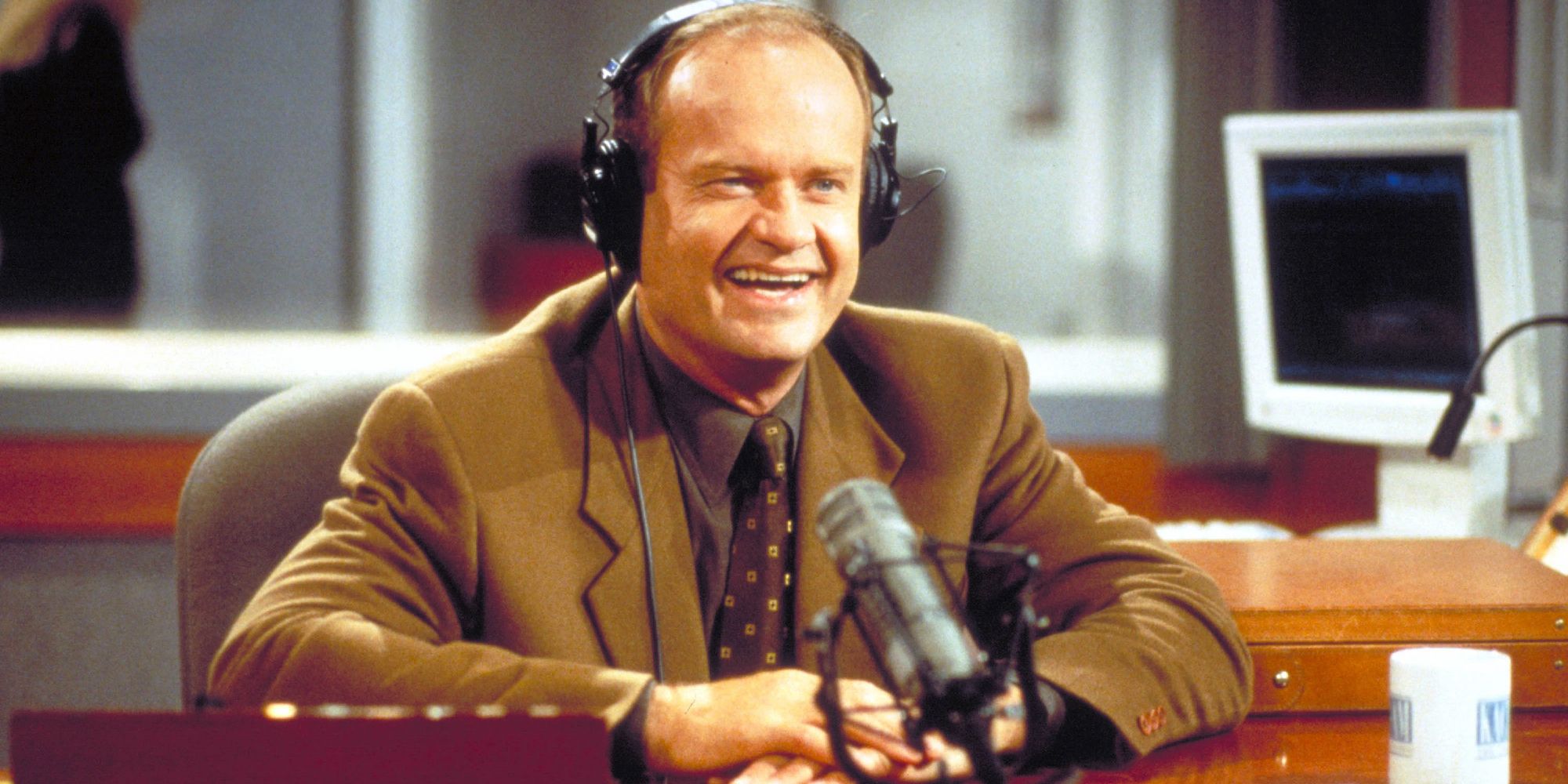 The doctor is (almost) in.
We're officially one step closer to that "on-air" light switching on and being the recipients of some more helpful advice courtesy of one Dr. Frasier Crane (Kelsey Grammer). Frasier casting director, Jeff Greenberg took to Twitter to reveal that filming had officially begun on the revival series. Sharing a photo of the front of the series' pilot script titled "The Good Father," Greenberg captioned his post, "And so it begins. Again." And with that, after almost two decades away, Frasier is finally on its way back to screens via Paramount+.
Greenberg's post also shared Joe Cristalli (Life in Pieces) and Chris Harris's (How I Met Your Mother) names as writers for the pilot, something we already knew as the duo will be responsible for penning the entire first season. Meanwhile, returning director James Burrows will be helming at least the debut episode. Burrows is well known for his time behind the camera on both Frasier and its parent series, Cheers, as well as many other hit shows from over the years including Friends and Will & Grace.
The Frasier revival will follow the titular psychiatrist and radio personality after he leaves his life in Seattle behind and starts fresh in a new city. While not much else is known about the revamped series, we can expect an entirely new cast of characters and storylines – following the blueprint of the original production which was a spin-off of Cheers.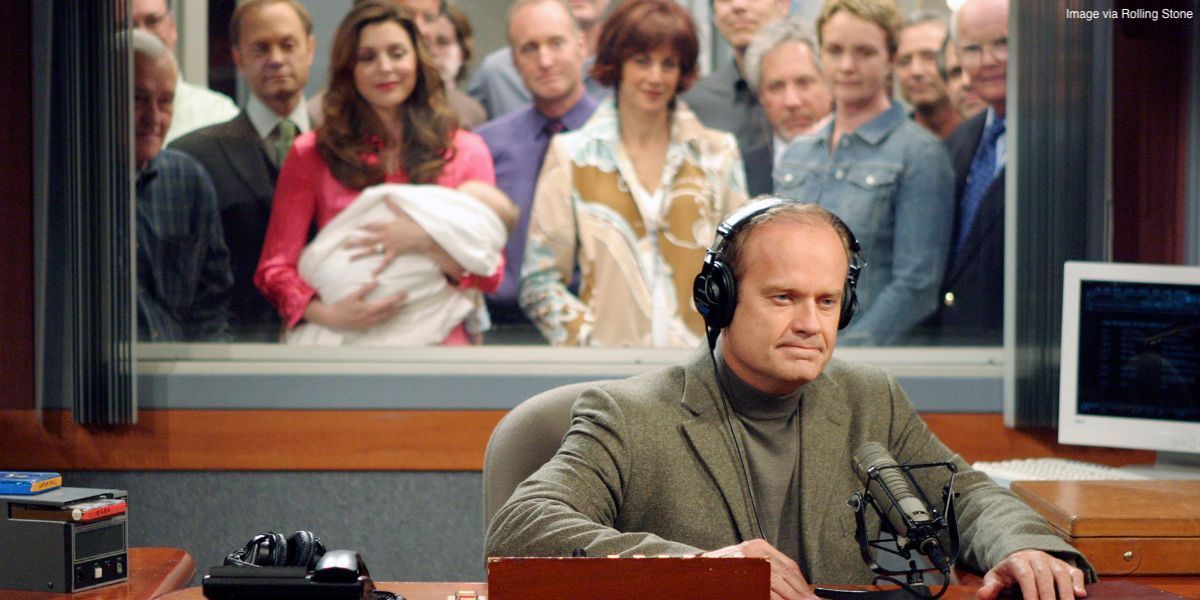 RELATED: Frasier's 10 Funniest Scenes Ranked from Faux-Pas to Trouser Fire
Grammar will be the only original cast member permanently reprising his role with David Hyde Pierce, who played Frasier's brother Niles Crane, not returning for the revival, although he may make guest appearances along the way. Sadly, John Mahoney, who played Frasier and Niles' father Martin Crane passed away in 2018, but the series promises to pay tribute to the late actor. Back in January, we got our very first casting announcement with Nicholas Lyndhurst (After You've Gone) signing on for the role of Alan Cornwall, a character from Frasier's university days.
The ball has been rolling rather quickly for Frasier after the revival was given the green light back in October 2022. But with Grammer and writers Cristalli and Harris long dreaming of getting the project up and running, it's no shock that it's taken off as quickly as it has. The trio will also serve as producers alongside Tom Russo and Jordan McMahon.
You can see the Frasier pilot script below and keep scrolling for a message from Grammer to fans about when they can expect to see the doctor back in office.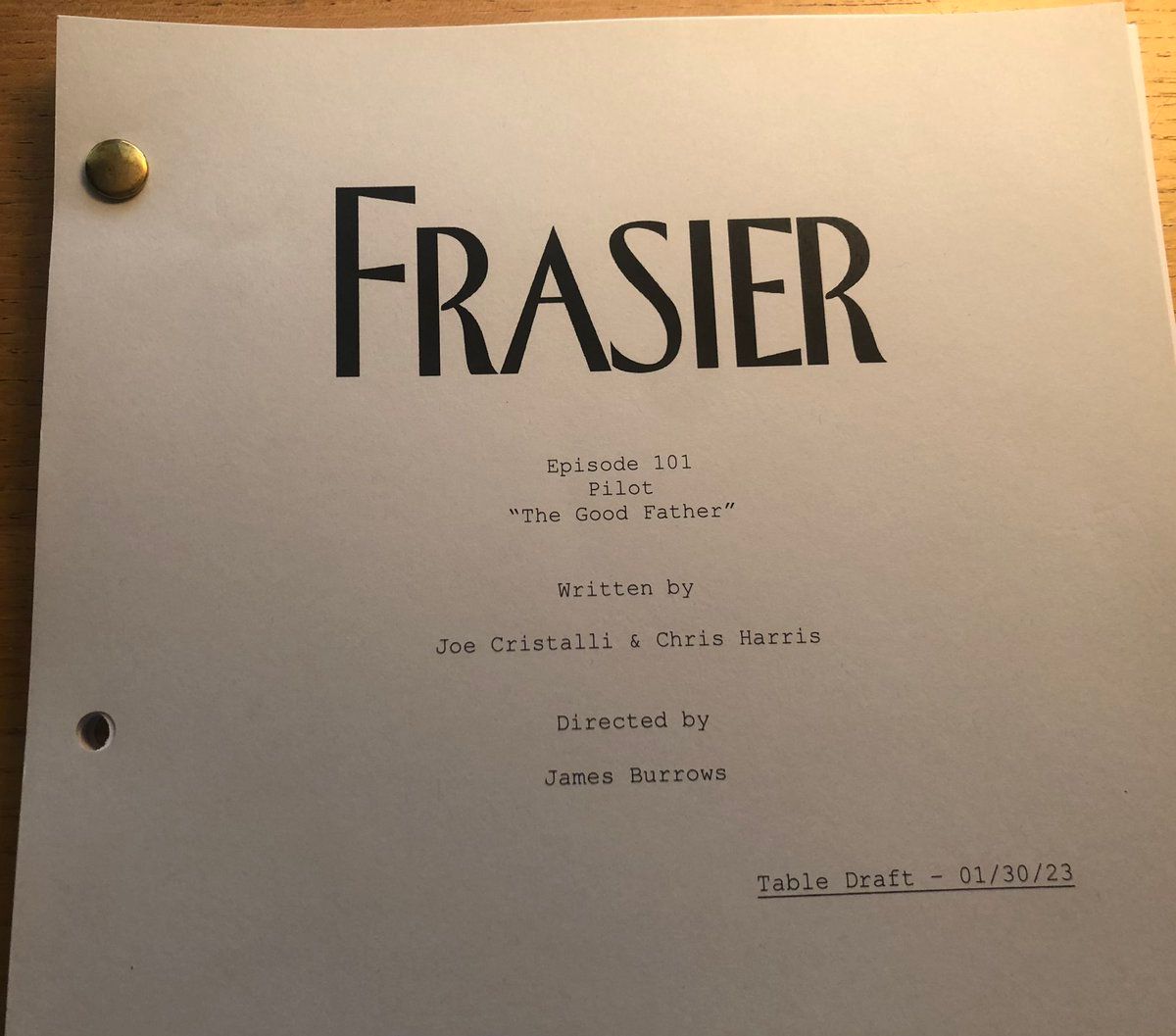 Source link