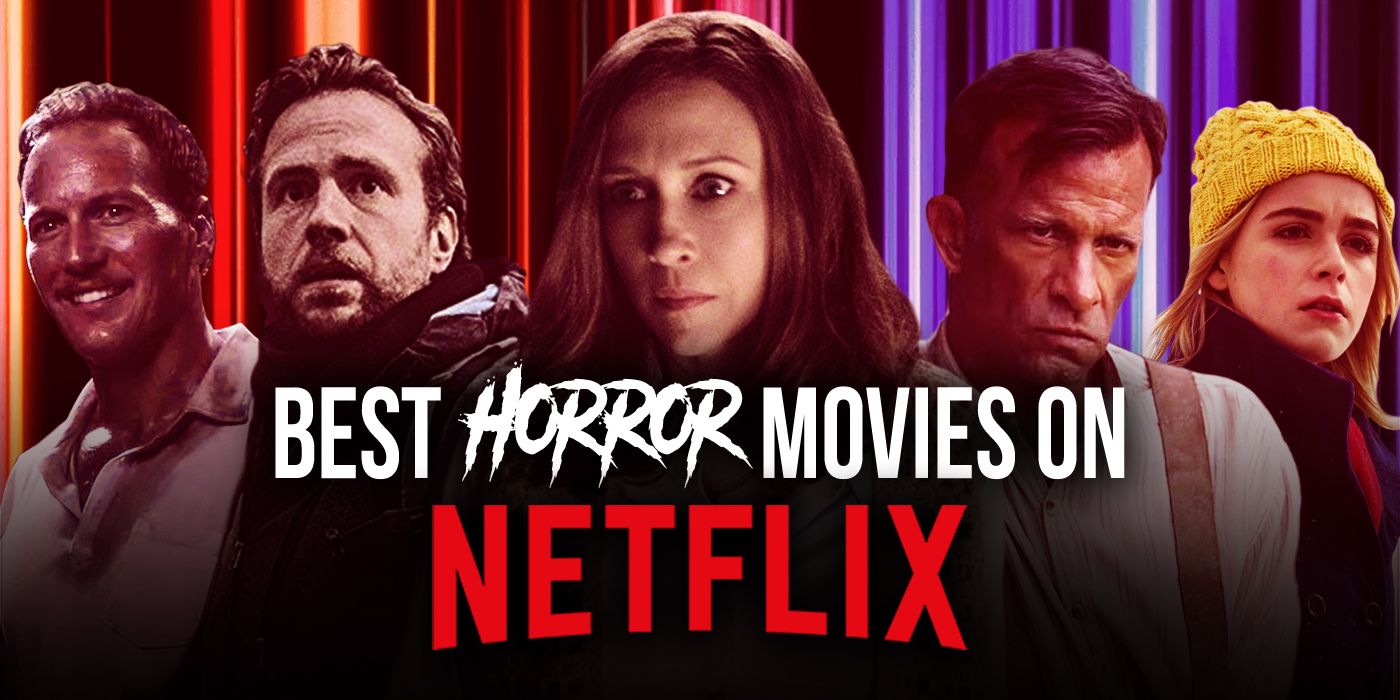 Looking for a scary movie to watch on Netflix? Any time is the right time to watch a horror movie. Waiting for October to indulge in frightening films is the old way to get your tricks and treats, like renting from Blockbuster or not using Treatster to map out which houses give out the best candy. No, in the modern world, you can sit back and enjoy your scares from the comfort of your own couch thanks to screaming streaming content from Netflix.
With that in mind, we've put together a list of the Best Horror Movies on Netflix right now, an evolving list that will provide you with classic horror selections and modern cuts to get your fright fix. You can find modern takes on Stephen King stories like Gerald's Game and In the Tall Grass, horror franchises like The Conjuring and Fear Street, and more. There's something for everyone here and more to come as Netflix continues to expand its catalog. "Viewer beware — you're in for a scare!"
Looking for more scary movies? Check out our list of the best horror films on HBO, Hulu, and Prime Video.
Editor's Note: This article was last updated December 2022 to include Scre4m.
RELATED: The Best Horror Movies on Hulu Right Now
Things Heard & Seen (2021)
Run Time: 2 hrs 1 min | Director: Shari Springer Berman, Robert Pulcini
Cast: Amanda Seyfried, James Norton, Natalia Dyer
Based on the novel All Things Cease to Appear by Elizabeth Brundage, Things Heard and Seen is a chilling story about a young couple that moves into a country home with a disturbing past. Amanda Seyfried (Jennifer's Body) brings the audience on her journey as she explores the darkness in her new house, town, and marriage. Contrasted with Seyfried's naive yet restless Catherine is her suspicious husband George, played sinisterly by James Norton. Co-directed by Shari Springer Berman and Robert Pulcini, Things Seen and Heard blends old-school psycho-sexual thriller tropes with updated horror technologies to produce a terrifying modern classic. – Yael Tygiel
Scre4m (2011)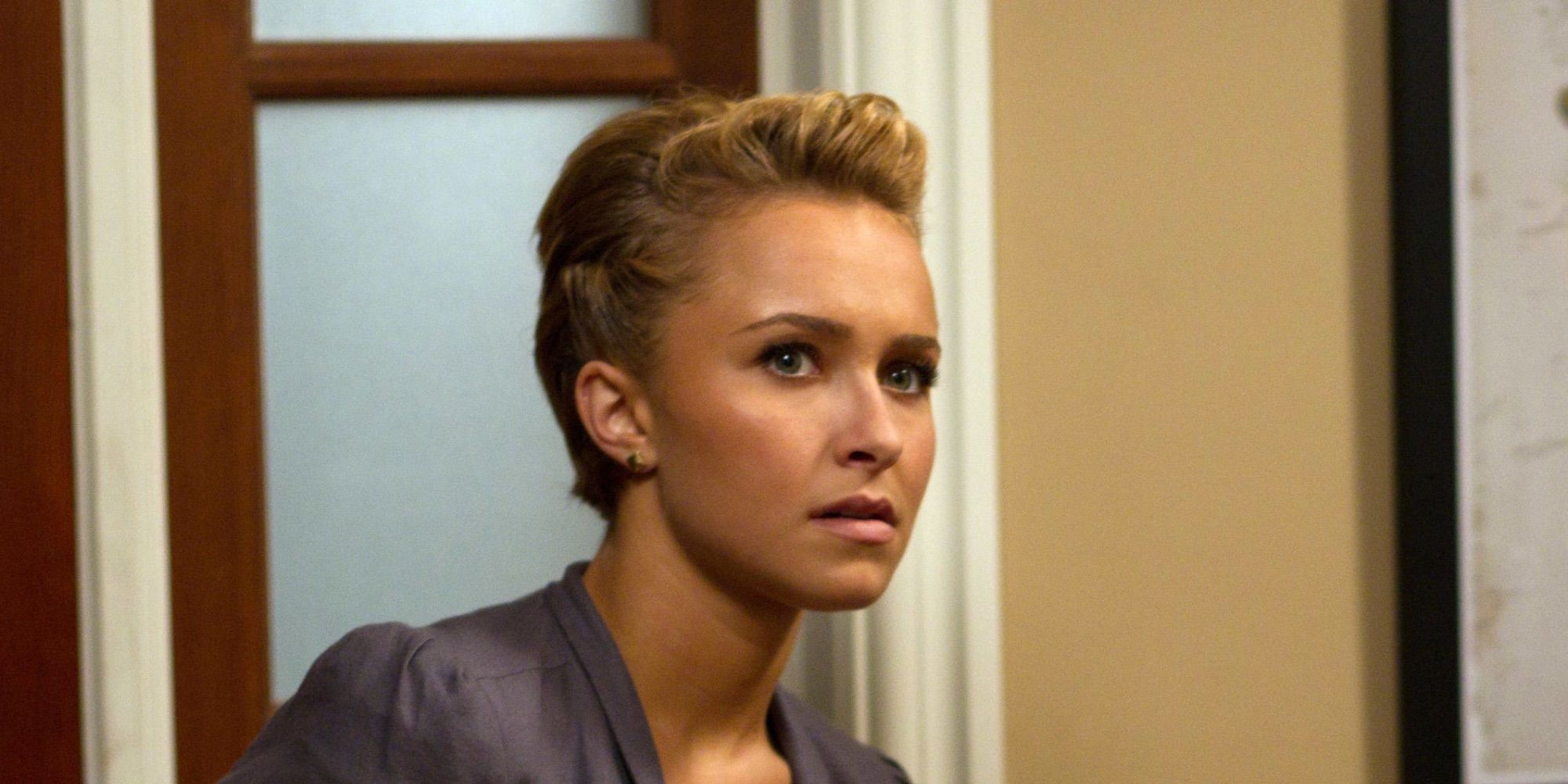 Run Time: 1 hr 51 min | Director: Wes Craven
Cast: Neve Campbell, Courteney Cox, David Arquette, Emma Roberts, Rory Culkin
The fourth chapter in the Scream franchise, Scre4m, takes place 10 years after the first Ghostface Killer massacre. Reprising their roles from the original trilogy are Neve Campbell,Courteney Cox, and David Arquette, reunited with the creator of this cleverly crafted mythology, director Wes Craven, to wrap up the Woodsboro story. With the same formula as the previous three films, Scre4m introduces a slew of new characters played by the most popular stars of the time, including Emma Roberts, Hayden Panettiere, and Lucy Hale. A frightful addition to the series, Scre4m completes Craven's vision for these films. – Yael Tygiel
Little Evil (2017)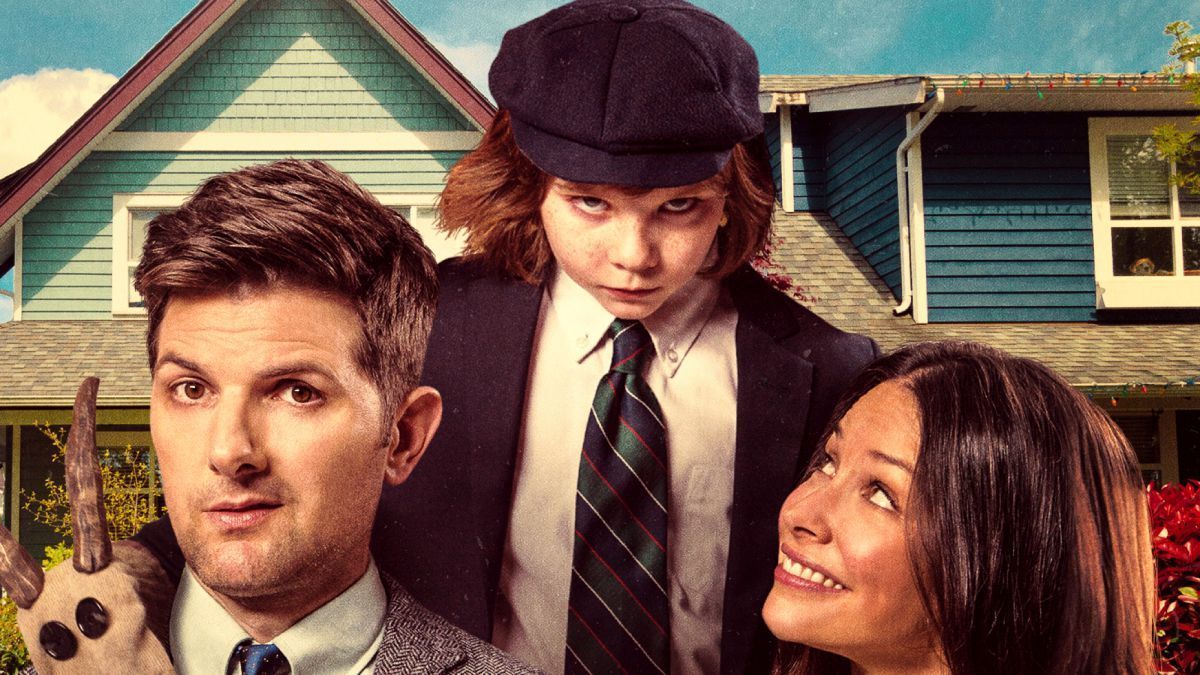 Run Time: 1 hr 34 min | Director: Eli Craig
Cast: Evangeline Lilly, Adam Scott, Owen Atlas
Little Evil is a goofy horror comedy written and directed by Eli Craig (Zombieland). Starring Adam Scott (Severance) as a man embarking on his idealized life with the woman of his dreams, played by Evangeline Lilly (Ant-man and the Wasp), only to discover that her son (Owen Atlas) may be the antichrist. With a playfully clever script and featuring a slew of comedic heavyweights in supporting roles, Little Evil tackles scary movie tropes with an entertaining homage. Focused more on comedy than horror, Little Evil is a cute film to watch with friends who like a less intense spooky season. – Yael Tygiel
Texas Chainsaw Massacre (2022)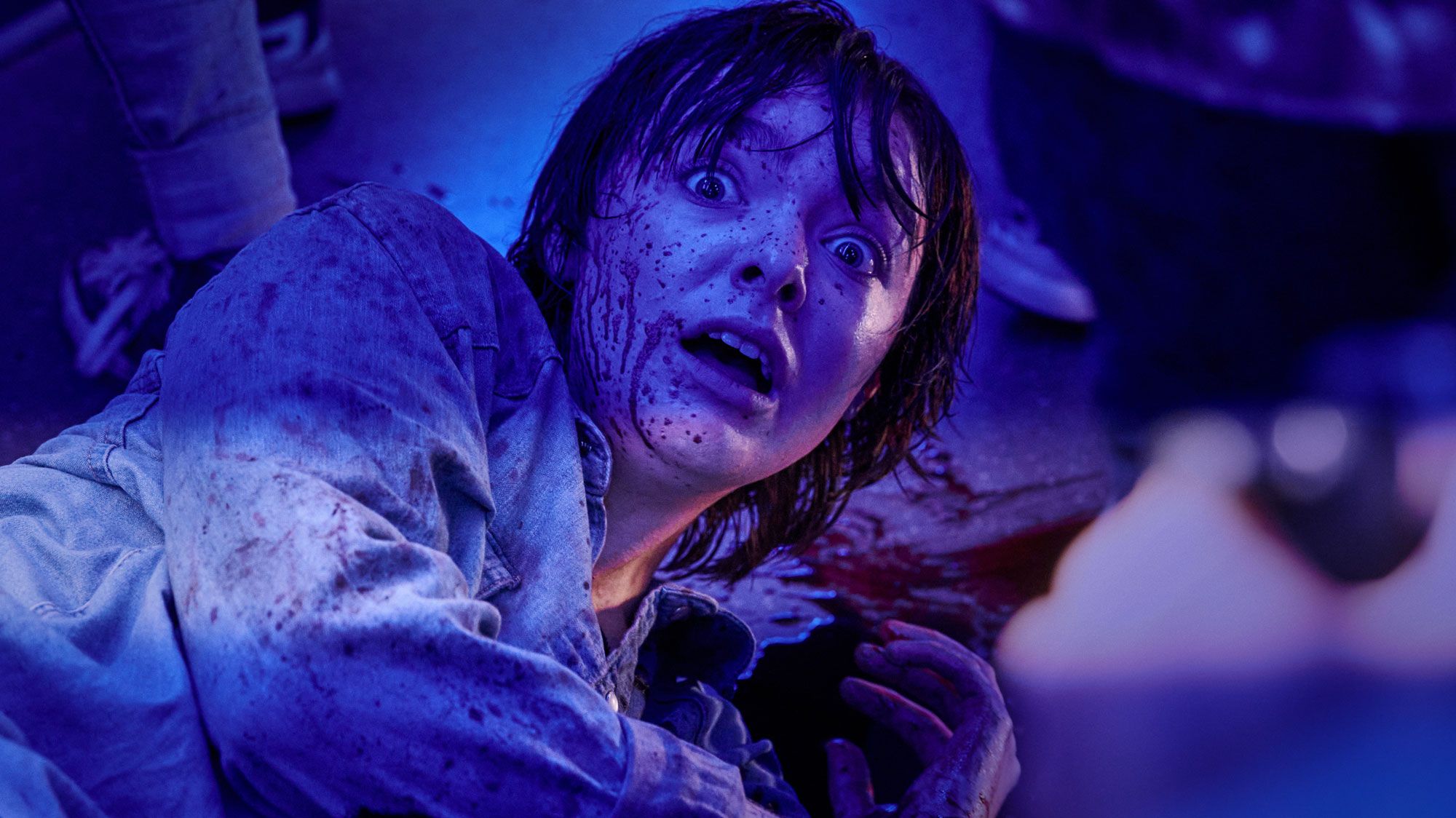 Run Time: 1 hr 23 min | Director: David Blue Garcia
Cast: Sarah Yarkin, Elsie Fisher, Mark Burnham, Moe Dunford
The ninth installment in the franchise, Netflix's 2022 version of Texas Chainsaw Massacre takes place 50 years after Leatherface's (Mark Burnham) 1973 killing spree after a group of young entrepreneurs travel to Texas to auction off old properties and create a trendy area. When inspecting what they believed to be an abandoned orphanage, however, they find it's occupied by an elderly woman named Ginny (Alice Krige) – and the notorious serial killer, leading to a bloody and terrifying game of cat-and-mouse. Though it doesn't reinvent the genre, Texas Chainsaw Massacre is exactly what you'd expect from the slasher, offering gore and frights galore. – Taylor Gates
Resident Evil (2002)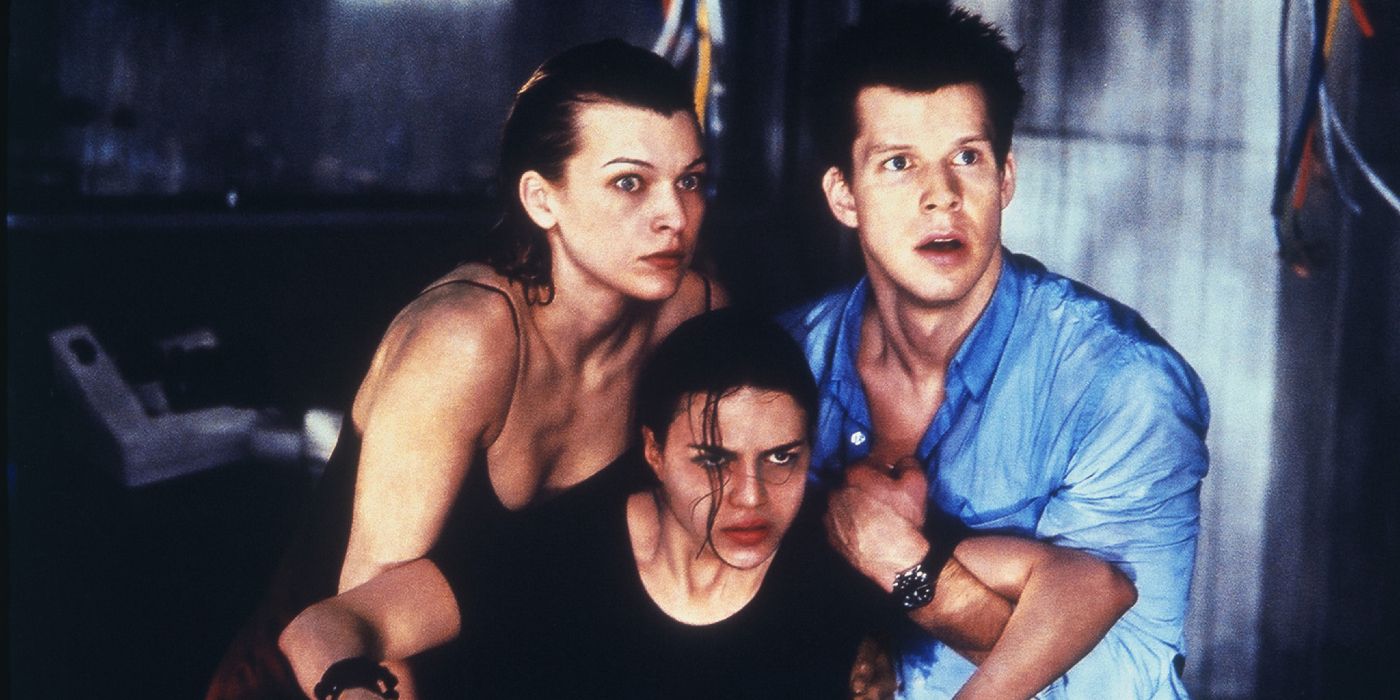 Run Time: 1 hr 40 min | Director: Paul W.S. Anderson
Cast: Milla Jovovich, Michelle Rodriguez, Eric Mabius
If you enjoyedResident Evil: Welcome to Raccoon City, check out the movie that started the franchise.Resident Evil stars Milla Jovovich as Alice, the badass who is determined to clean up after the Umbrella Corporation's biotech chemicals have created zombies… and worse. If you are looking for high-intensity action and lots of cool monsters, this is one you can't miss. — Alyse Wax
Umma (2022)
Run Time: 1 hr 23 min | Director: Iris K. Shim
Cast: Sandra Oh, Fivel Stewart, Dermot Mulroney, Odeya Rush
As Grey's Anatomy, The Chair, and Killing Eve has shown us, there's truly nothing that Sandra Oh can't do. She proves that yet again in Umma, where she plays Amanda – a Korean immigrant homeschooling her daughter Chrissy (Fivel Stewart) on a rural farm away from technology. Amanda is not only dealing with the stress of her Chrissy wanting to move away for college, but she's also having flashbacks of her abusive childhood after receiving the ashes of her recently deceased mother – as well as a vicious spirit intent on inhabiting her body. The film offers up some supernatural scares, but the themes of generational trauma and identity are where the true terror lies. – Taylor Gates
It (2017)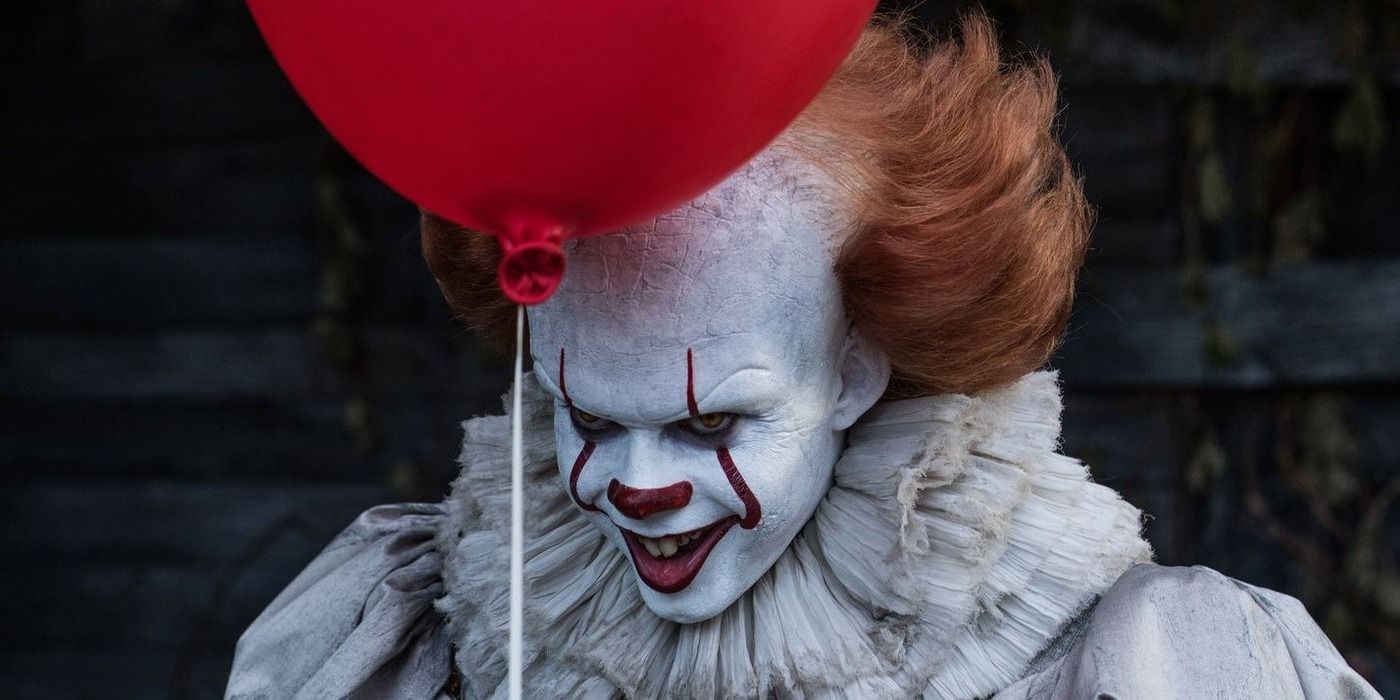 Run Time: 2 hrs 15 min | Director: Andy Muschietti
Cast: Bill Skarsgård, Jaeden Martell, Finn Wolfhard
Based on one of the most terrifying horror miniseries from 1990, the 2017 remake of It elevated the fear and effects of the fan-favorite horror property. Directed by Andy Muschietti, who has a plethora of experience in the genre, It follows a group of outcasts in small-town Maine who find their strength as they battle against a shape-shifting monster. While the monster is more recognizable as a clown, creepily played to perfection by Bill Skarsgård, the cast of youth are also familiar faces, including Stranger Things' Finn Wolfhard and Sharp Objects' Sophia Lillis. – Yael Tygiel
Choose or Die (2022)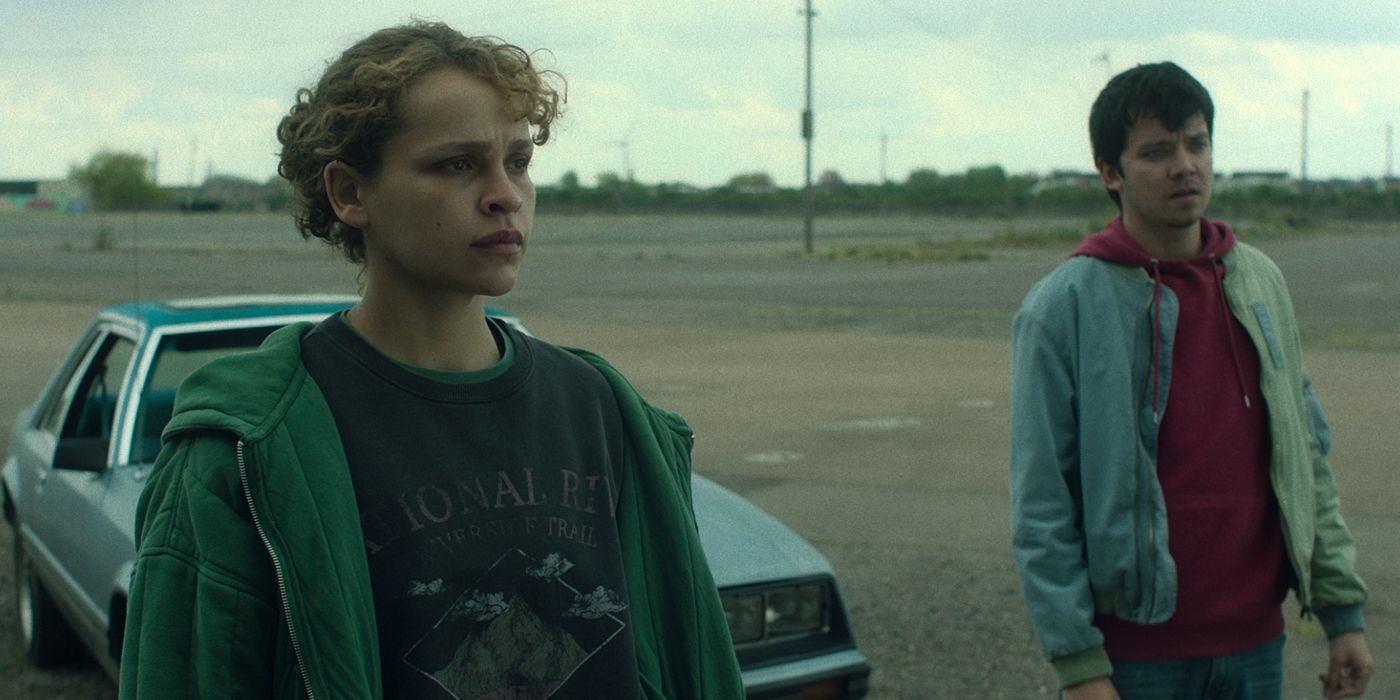 Run Time: 1 hr 24 min |Director: Toby Meakins
Cast: Iola Evans, Asa Butterfield, Angela Griffin, Ryan Gage, Eddie Marsan, Kate Fleetwood, Pete MacHale
When Kayla (Iola Evans) discovers an old '80s computer game that comes with a yet-to-be-claimed $100,000 cash prize for anyone who beats it, her curiosity and family's need for money drive her to give the game a try. However, the game is more than just a simple choose-your-own-adventure meets horror campaign. It has the ability to warp reality and force Kayla to make deadly decisions that affect people in real life. Forced to continue playing, Kayla and her friend Isaac (Asa Butterfield) try to find a way to stop the game for good — it is just code after all. But as they learn of the malevolent forces that went into the game's conception, they realize that winning and staying alive may not be as easy as they think. Choose or Die feels both nostalgic and fresh, paying homage to classic video games while delivering a narrative that hasn't been done to death. Its short 84-minute runtime is an asset, not a hindrance, allowing the movie to dive straight into the horror without unnecessary fluff dragging it down. Choose or Die is honestly a lot of fun and a great casual watch for horror buffs and novices alike! – Brynna Arens
Ouija: Origin of Evil (2016)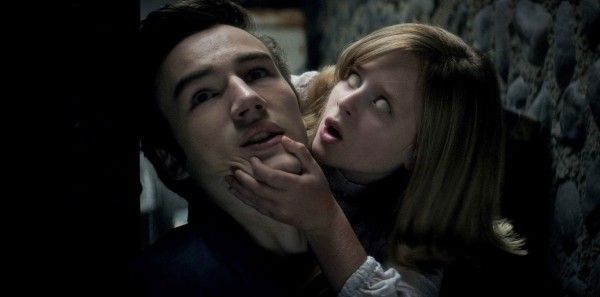 Run Time: 1 hr 39 min | Director: Mike Flanagan
Cast: Elizabeth Reaser, Lulu Wilson, Annalise Basso, Henry Thomas
Mike Flanagan had already built a reputation as a rock-steady horror filmmaker by 2016, but the sense of "holy crap, this guy can do anything" became set in stone once he took on a prequel to a critically-derided movie about an evil ouija board and made one of the scariest movies of the last decade. Ouija: Origin of Evil takes us to the 1970s, where fake psychic Alice Zander (Elizabeth Reaser) and her two daughters, Lina (Annalise Basso) and Doris (Lulu Wilson), perform seances for paying customers in the wake of Alice's husband dying. Doris, the youngest, spices up the act with the introduction of a ouija board, but the cursed item makes things all too real when it not only sends a dark spirit into the girl's body but exposes the deep-seated evil ingrained in the Zander's house. There is, to be very clear, absolutely no reason for Ouija: Origin of Evil to be good at all, so it's a downright shock that it's this horrifying and effective. And, because it's Flanagan we're talking about here, there's also a potent dramatic heart beating underneath all those bumps in the night. –Vinnie Mancuso
The Babysitter (2017)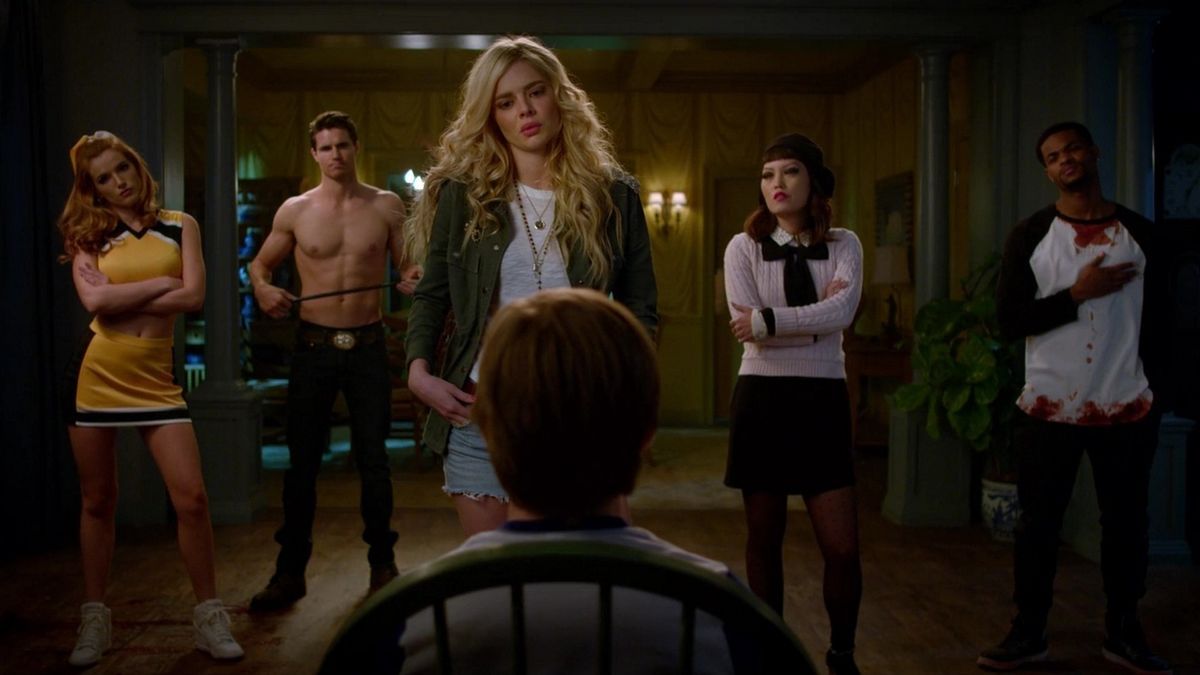 Run Time: 1 hr 25 min | Director: McG
Cast: Samara Weaving, Robbie Amell, Bella Thorne
It's a common trope: a little kid has a crush on their sexy teenage babysitter. But Netflix's original flick The Babysitter turns that on its head, by making the hot babysitter also happen to be part of a Satanic cult. The cult – who has brought their ceremony into young Cole's house – will stop at nothing to prevent Cole from spreading their secret. It's not really a "scary" horror film; it's more goofy, super gory, and a kind of throwback to the campy horror of the 1980s. – Alyse Wax
It Follows (2014)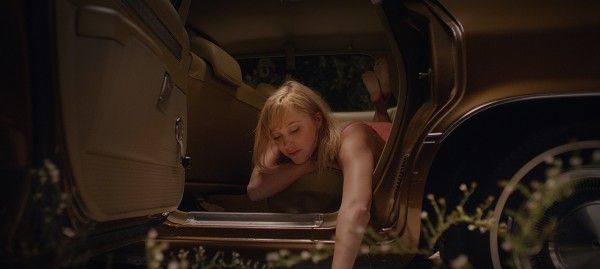 Run Time: 1 hr 40 min | Director: David Robert Mitchell
Cast: Maika Monroe, Keir Gilchrist, Daniel Zovatto, Jake Weary
This modern classic takes the old trope of girls getting slaughtered after a sexual encounter is turned on its head. Jay becomes haunted by a shadowy, supernatural figure after she has sex. Her partner finally explains that he passed it to her through their intercourse, making it the worst STD of all time. Jay must either pass off the ghost via sex with another man, or the demon will kill her and return to haunting the man who gave her the ghost. – Alyse Wax
Fear Street Part One: 1994 (2021)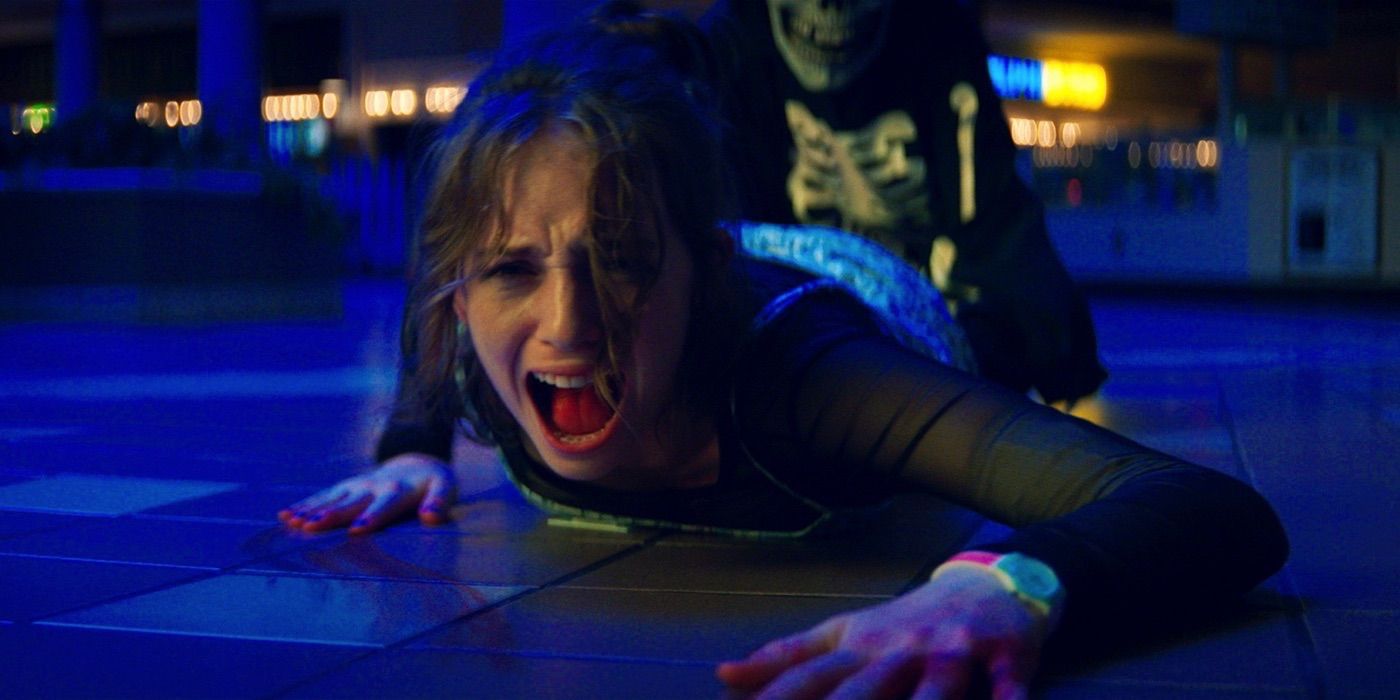 Run Time: 1 hr 45 min | Director: Leigh Janiak
Cast: Kiana Maderia, Olivia Scott Welch, Benjamin Flores Jr., Julia Rehwald, and Maya Hawke
The first installment of Netflix's Fear Street trilogy of films is an absolute blast from start to finish. Very much drawing influence from Scream, this R-rated slasher takes place in the town of Shadyville, where people going back decades have a habit of going on violent killing sprees. Rumors swirl that it's all to do with a witch's curse from the 1600s (which is covered in the third movie), and in this 1994-set film a group of teenagers find themselves the target of a bevy of masked killers as the try to figure out what's going on and how to survive it. At the center of the story is a queer romance that sets this apart from many other slashers of its ilk, and there's enough comedic relief to keep this from being bogged down as a horror film of the self-serious type. Again the Scream comparisons are apt, so if you're in for a spooky good time that also sets up a mythology that is concluded in the next two Fear Street movies, give Fear Street Part One: 1994 a whirl. – Adam Chitwood
Fear Street Part 2: 1978 (2021)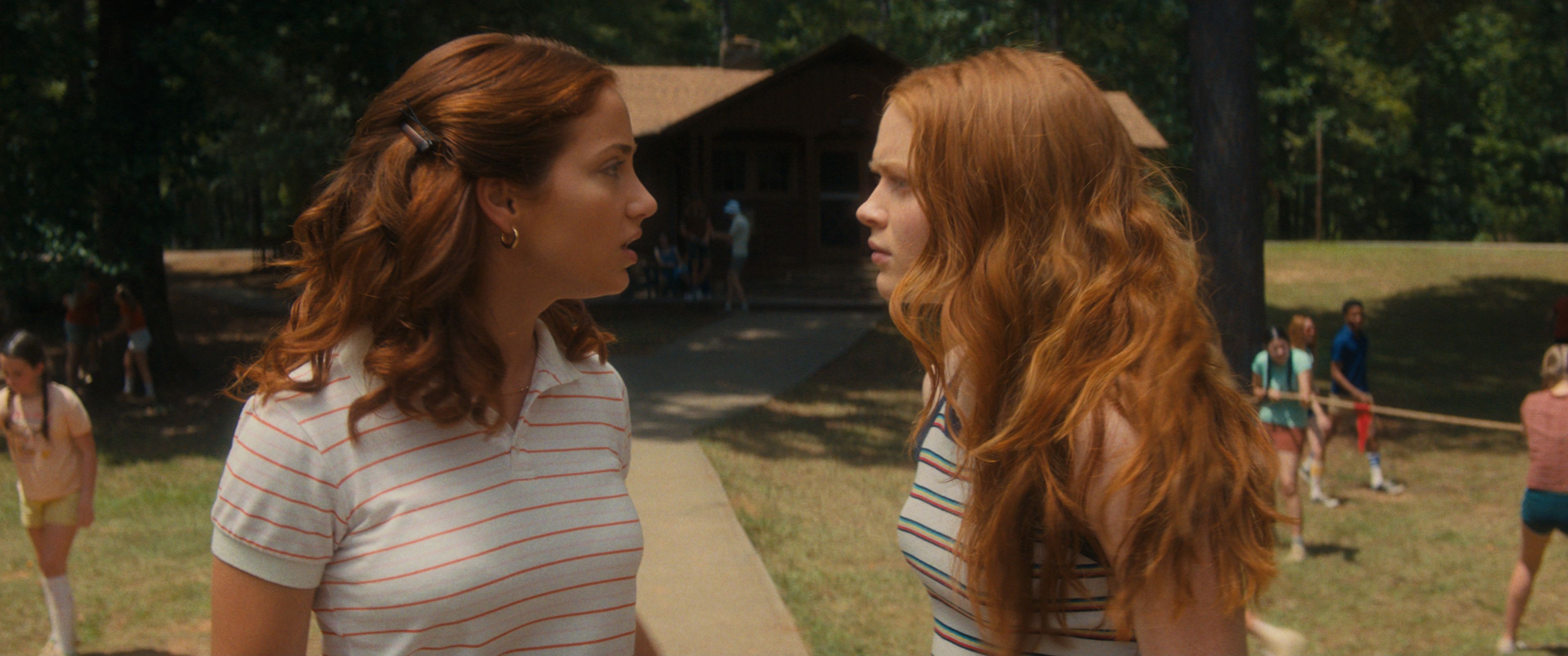 Run Time: 1 hr 50 min | Director: Leigh Janiak
Cast: Sadie Sink, Emily Rudd, Ryan Simpkins, McCabe Slye, Ted Sutherland, Jordana Spiro, Gillian Jacobs, Chiara Aurelia, Jordyn DiNatale
It's tempting to loop all of the Fear Street films into one entry because they're such a satisfying (you might even say limited series-like) whole, but they're also so stylistically distinct and uniquely effective, they're worth singling out on their own. As for the second installment, 1978 takes audiences back to another Shadyside massacre, this time inspired by the summer camp horror trend of the 70s and 80s. Anchored around the story of two estranged sisters finding their way back to each other despite their differences, 1978 unleashes the Nightwing killer scene in the first film while investigating the story behind how he became a cursed mass murderer and deepening the established mythology and character work in the process.
I wouldn't recommend watching them out of order on your first watch but if you're looking to head back into fear Street and don't have time to watch the whole trilogy, 1978 is easily the most self-contained of all three, but good luck not immediately hitting play on the next one. – Haleigh Foutch
Fear Street Part 3: 1666 (2021)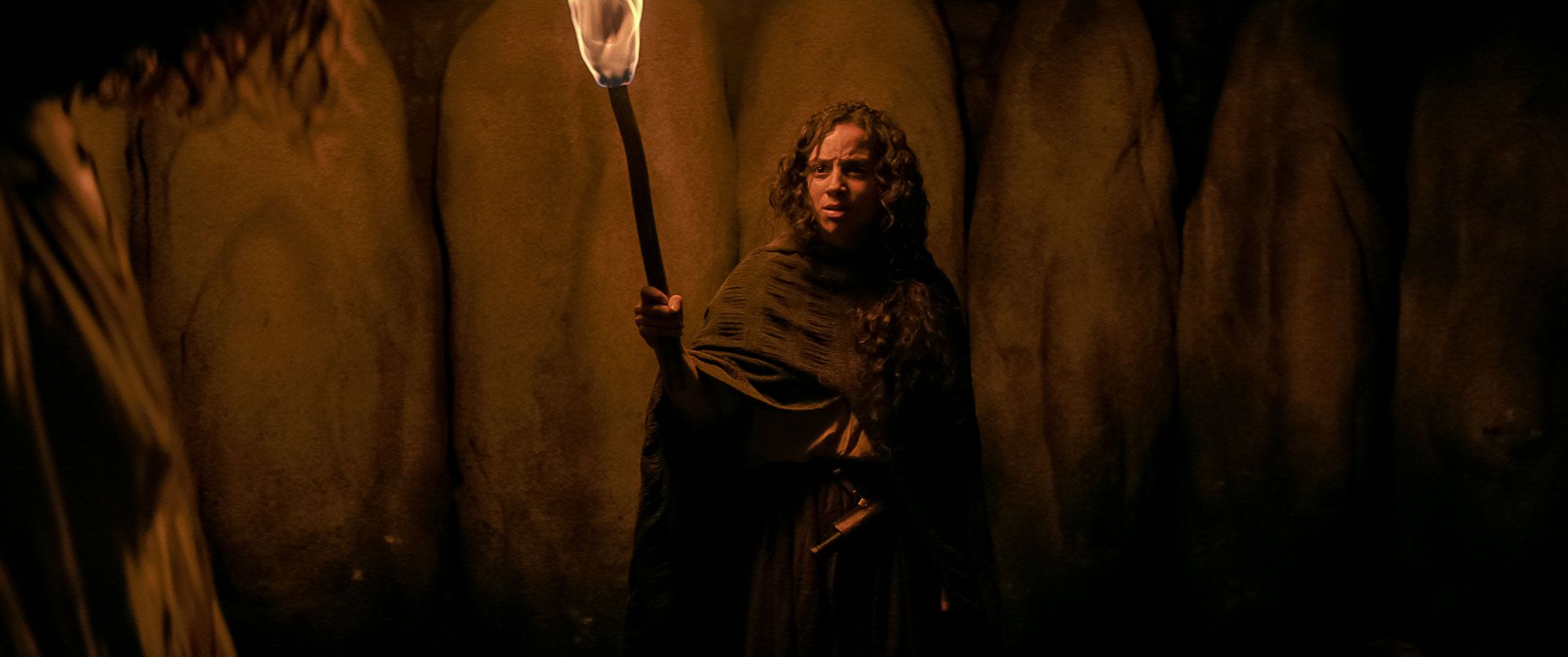 Run Time: 1 hr 54 min | Director: Leigh Janiak
Cast: Kiana Madeira, Ashley Zukerman, Gillian Jacobs, Olivia Scott Welch, Benjamin Flores Jr., Darrell Britt-Gibson, Emily Rudd, McCabe Slye, Fred Hechinger, Jordyn DiNatale
The final film in the trilogy, Fear Street Part Three: 1666 brings it all together by traveling to the origins of the curse, so if you're looking for a bit of period horror with a big action payoff, this is your best bet. It's stunning how writer-director Leigh Janiak created a distinct language for each installment, not just cinematically, but in the horror traditions she employs. In keeping, 1666 is the darkest of the three, delving into the rotted core of society behind the Shadyside curse. But Janiak keeps a tight tonal command, never fully abandoning the fun spirit that makes her trilogy such a treat.
Understandably, considering how much story 1666 has to carry as the installment that answers it all, Part Three might be the least cohesive as a standalone film, but it also might be the most rewarding of them all as you watch Janiak's magic pull it all off. – Haleigh Foutch
The Conjuring 2 (2016)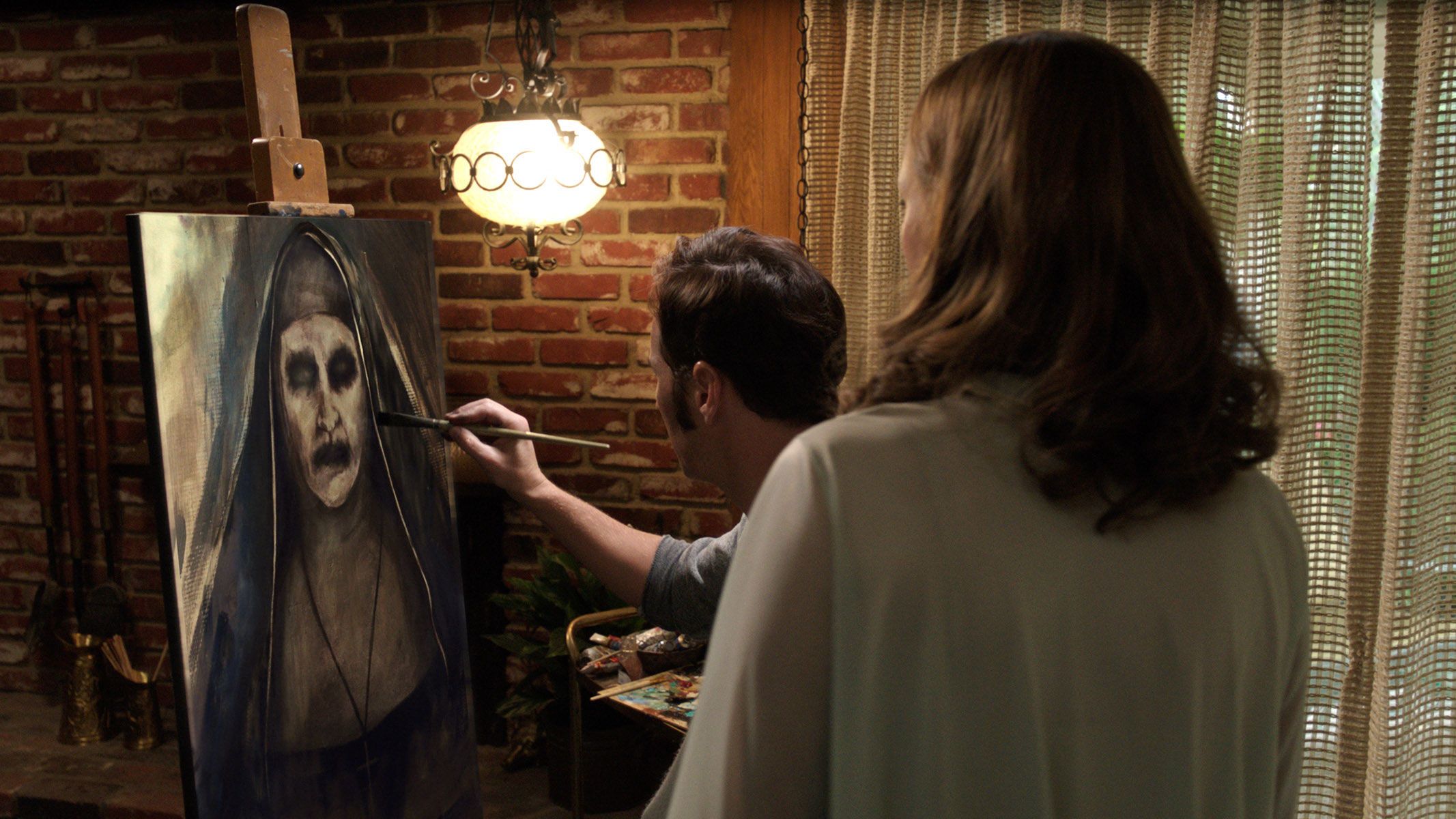 Run Time: 2 hr 13 min | Director: James Wan
Cast: Vera Farmiga, Patrick Wilson, Frances O'Connor, Madison Wolfe, Simon McBurney, Franka Potente
Speaking of that billion-dollar franchise, Netflix also has Wan's follow-up The Conjuring 2available to stream right now. The 2016 sequel picks up with the Warrens during the investigation of one of their most infamous cases, known as the Einfeld poltergeist, which finds them helping yet another spirit-plagued family, this time in the U.K. While The Conjuring 2 isn't quite as downright scary as the first film, there are still plenty of wonderful Wan creatures to keep you on the edge of your seat, and of course, Vera Farmiga and Patrick Wilson are reliably endearing as the Warrens. Bonus, the film's opening scene also pays tribute to another iconic horror franchise with a nod to the Amityville Haunting. – Haleigh Foutch
Vampires vs. The Bronx (2020)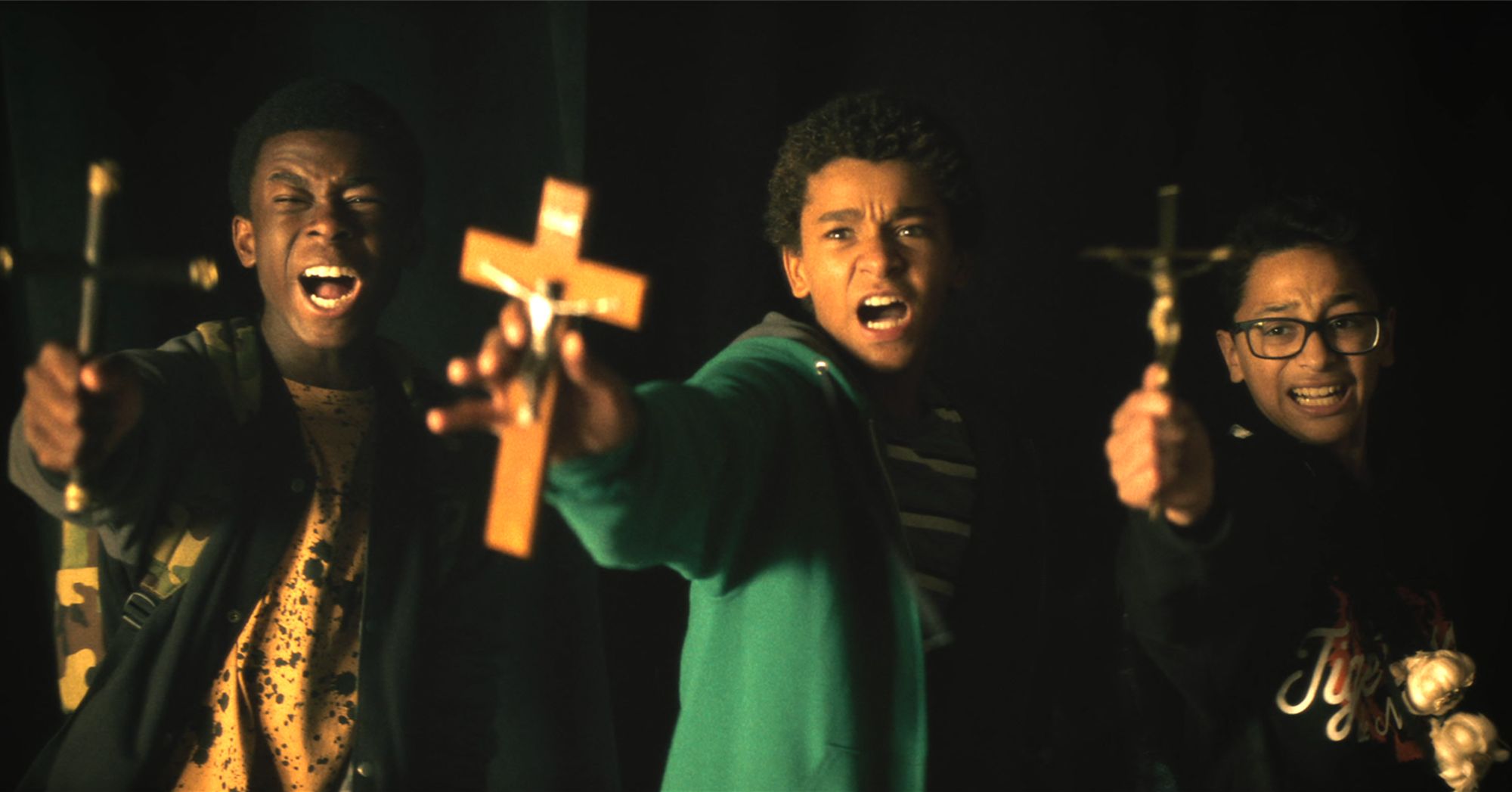 Run Time: 1 hr 26 min | Director: Osmany Rodriguez
Cast: Jaden Michael, Gregory Diaz IV, Gerald W. Jones III, Joel Martinez, Shea Whigham
The delightfully-titled Vampires vs. The Bronx is one of those modern horror movies with such a simple, clever twist on a well-worn genre you wonder how it didn't happen sooner. The gist: A crew of kids living in a Bronx neighborhood discovers that the real estate company buying up local businesses is run by a cabal of blood-sucking vampires. Seeing as gentrification is largely the act of sucking a community dry, the concept is a home run. But director Osmany Rodriguez—who is responsible for many an SNL segment, most importantly "A Kanye Place"—also manages to have a ton of fun in the process. The Stranger Things comparisons are obvious, but with the grit and attitude of 2011's must-watch alien invasion flick, Attack the Block. It's just such a charming, genuine movie that loves vampire horror enough to show characters literally taking notes from Blade and loves New York City enough to wage war with the undead over the sanctity of a corner bodega. If you know, you know. –Vinnie Mancuso
Creep/Creep 2 (2014)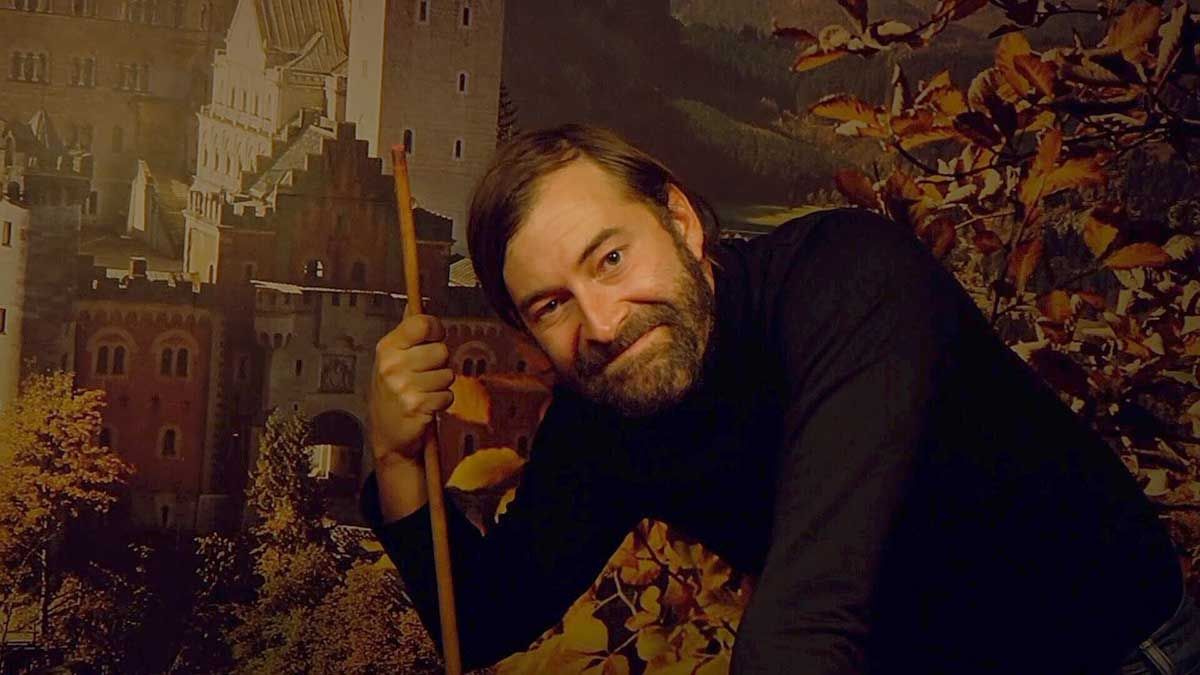 Run Time: 1 hr 22 min / 1 hr 20 min | Director: Patrick Bice
Cast: Mark Duplass, Patrick Bice, Desiree Akhavan
Found footage gets a bad rap, but when it works, it works. And in the Creep movies? Oh yeah, it works. The 2014 original stars director and co-writer Patrick Bice as a videographer who travels to a remote cabin hired by a strange fella named Josef (played by co-writer and producer Mark Duplass in one of the best performances of his ever-unpredictable career), who says he as a brain tumor and wants to film a video diary for his unborn child before he dies. Duplass does incredible work threading the needle between a creepy and likable guy, keeping you guessing about his endgame the whole time. Of course, by the end of the movie, you know the answer… which is what makes it so phenomenal that the 2017 sequel Creep 2 works just as well. Bice also directs the follow-up, with Desiree Akhavan taking on the role of the new videographer in potential peril, and her dynamic with Duplass' Josef is even more intriguing and unpredictable. Both are fantastic, edge-of-your-seat thrillers that use the found footage format for all its worth. – Haleigh Foutch
Sweetheart (2019)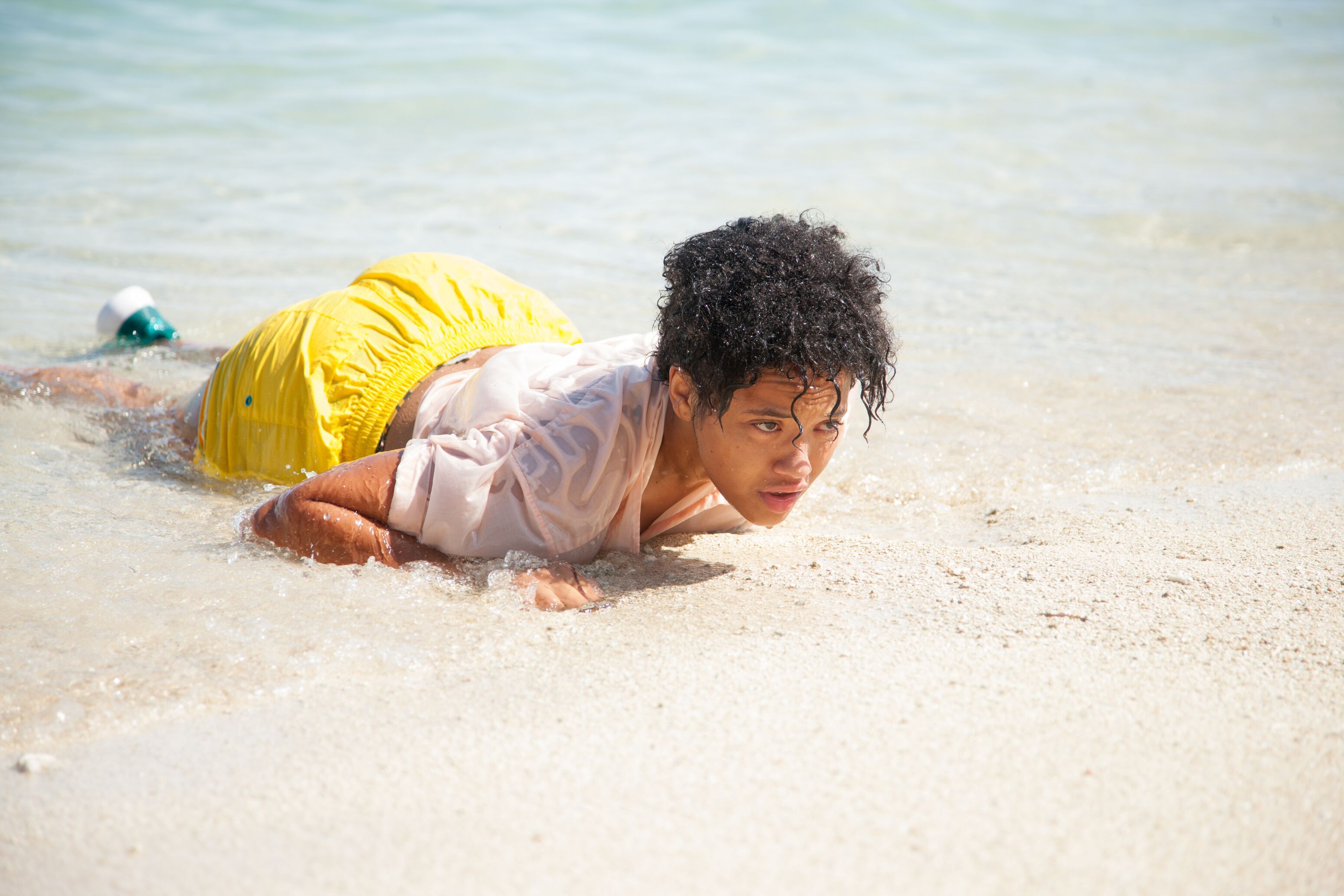 Run Time: 1 hr 22 min | Director: J. D. Dillard
Cast: Kiersey Clemons, Emory Cohen, Hanna Mangan-Lawrence, Andrew Crawford
I'll always be a little bit stumped as to why Blumhouse didn't give this one a bigger push, because J.D. Dillard's creature feature/survival thriller Sweetheartis a striking and gripping genre-hybrid that also has a lot to say. Don't expect a lot of dialogue though, because in classic Cast Away fashion, the film picks up with Kiersey Clemons stranded alone on a desert island, an excellent performance opportunity Clemons easily rises to that offers plenty of survival thrills on its own before a killer creature comes crawling out of the ocean. As for the creature, it's got a fantastic design and Dillard shows it off well, making the most of his budget with cleverly constructed set-pieces and scene changes to keep Clemons' island prison from feeling too small. – Haleigh Foutch
Unfriended (2014)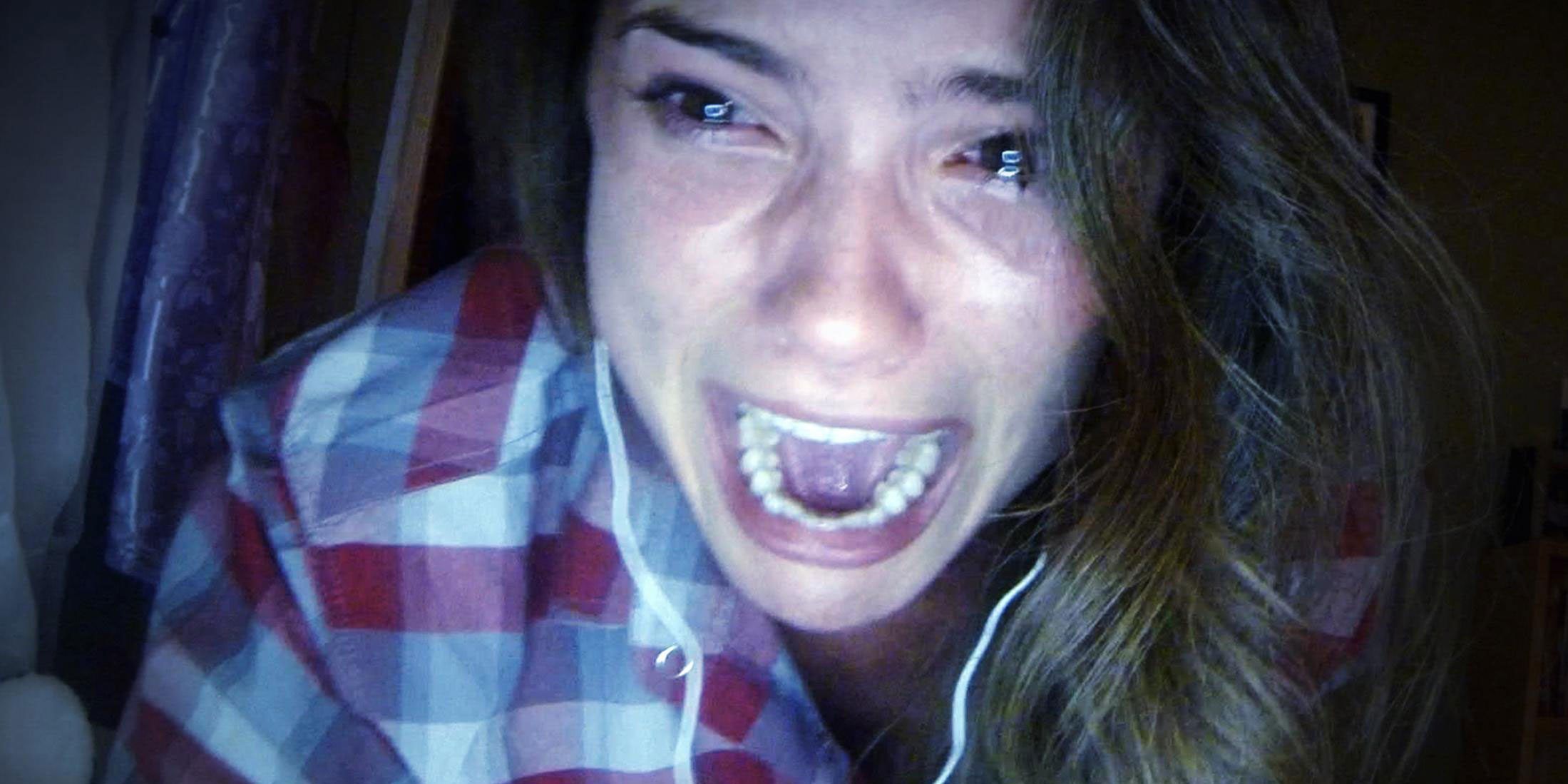 Run Time: 1 hr 22 min | Director: Leo Gabriadze
Cast: Shelley Hennig, Moses Storm, Renee Olstead, Will Peltz, Jacob Wysocki, Courtney Halverson, Heather Sossaman
A natural evolution of the found-footage format in our digital era, the filmmaking approach dubbed "Screenlife" presents a movie entirely from the perspective of computer, tablet, and smartphone screens, and the haunted-Skype horror movie Unfriendedwas one of the first Screenlife movies to break through with mainstream audiences. It's easy to see why – most of us spend our lives on screens anyway, and that mode of storytelling offers filmmakers access to all the little secrets we try to tuck away in our deleted texts and secret files. Following the suicide of a classmate after online bullying, a group of teens finds themselves picked off one-by-one during their digital hangout by an inescapable, malicious spirit. It sounds kinda goofy, and sometimes it kinda is, but Unfriended works better than you might expect, and now that we're all forced to hang out virtually any way, now's a perfect time for a revisit. –Haleigh Foutch
#Alive (2020)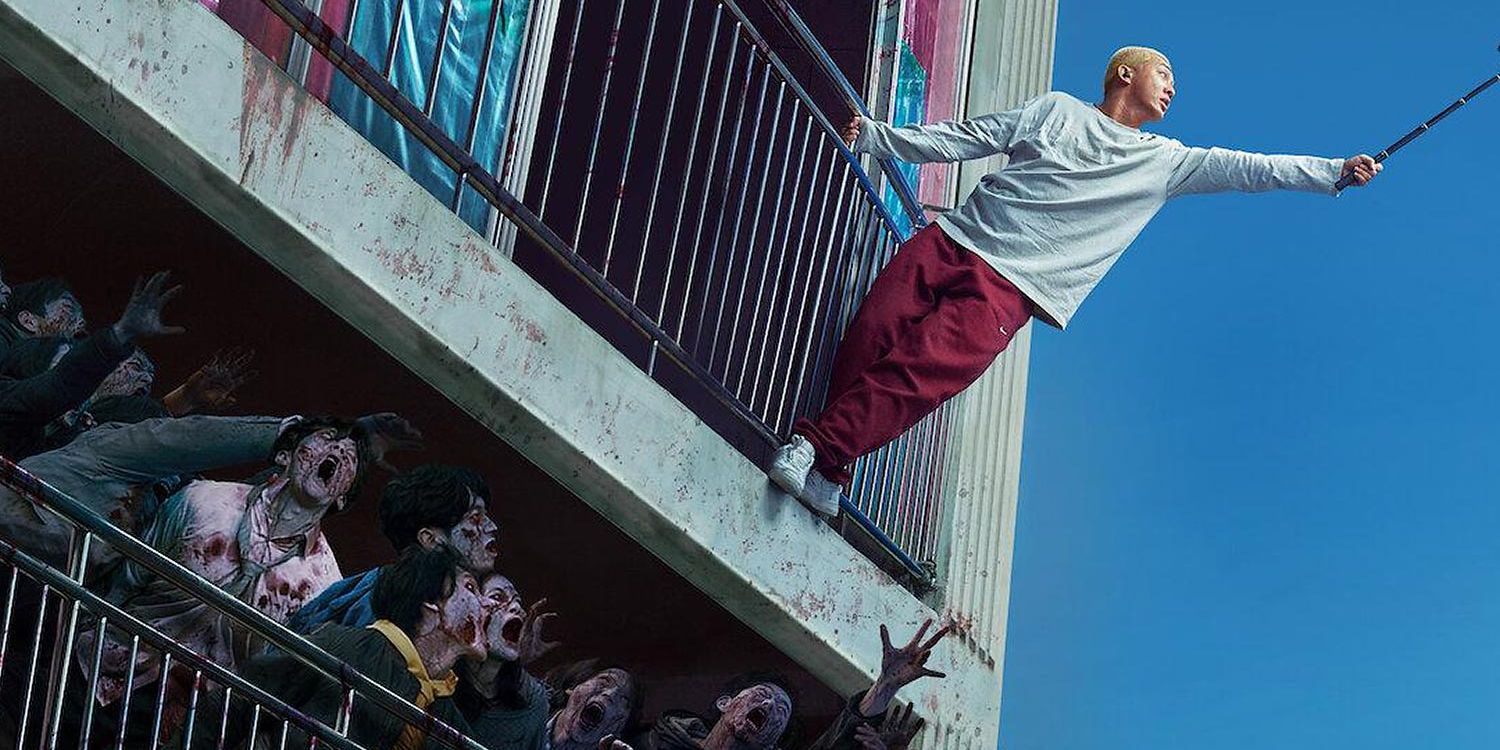 Run Time: 1 hr 38 min | Director: Cho Il-hyung
Cast: Yoo Ah-in and Park Shin-hye
During the peak of the pandemic, Netflix debuted a new horror film that both timely and familiar with the tried and true tropes of the zombie genre. #Alive, a tech-era zombie survival thriller feels firmly rooted in our internationally shared sense of isolation during the pandemic lockdowns. The Korean horror wastes no time getting to the action, centering on a young man (Yoo Ah-in) who finds himself trapped in his apartment alone after the rapid onset of a zombie plague and following his attempts to stay alive — and sane — from his newfound confinement. #Alive doesn't exactly break the mold of zombie thrillers, but it's a tightly-constructed thrilling treat with some of the best zombie transformation scenes in recent memory, and that despairing sense of isolation (along with the inner strength it takes to overcome it) makes it stand out as a unique entry in the zombie canon that feels pitched exactly to the anxieties of 2020. – Haleigh Foutch
Source link