celebrity-news
Mila Kunis Totally Called Out Ashton Kutcher and Reese Witherspoon Over Those "Awkward" Red Carpet Pics – E! Online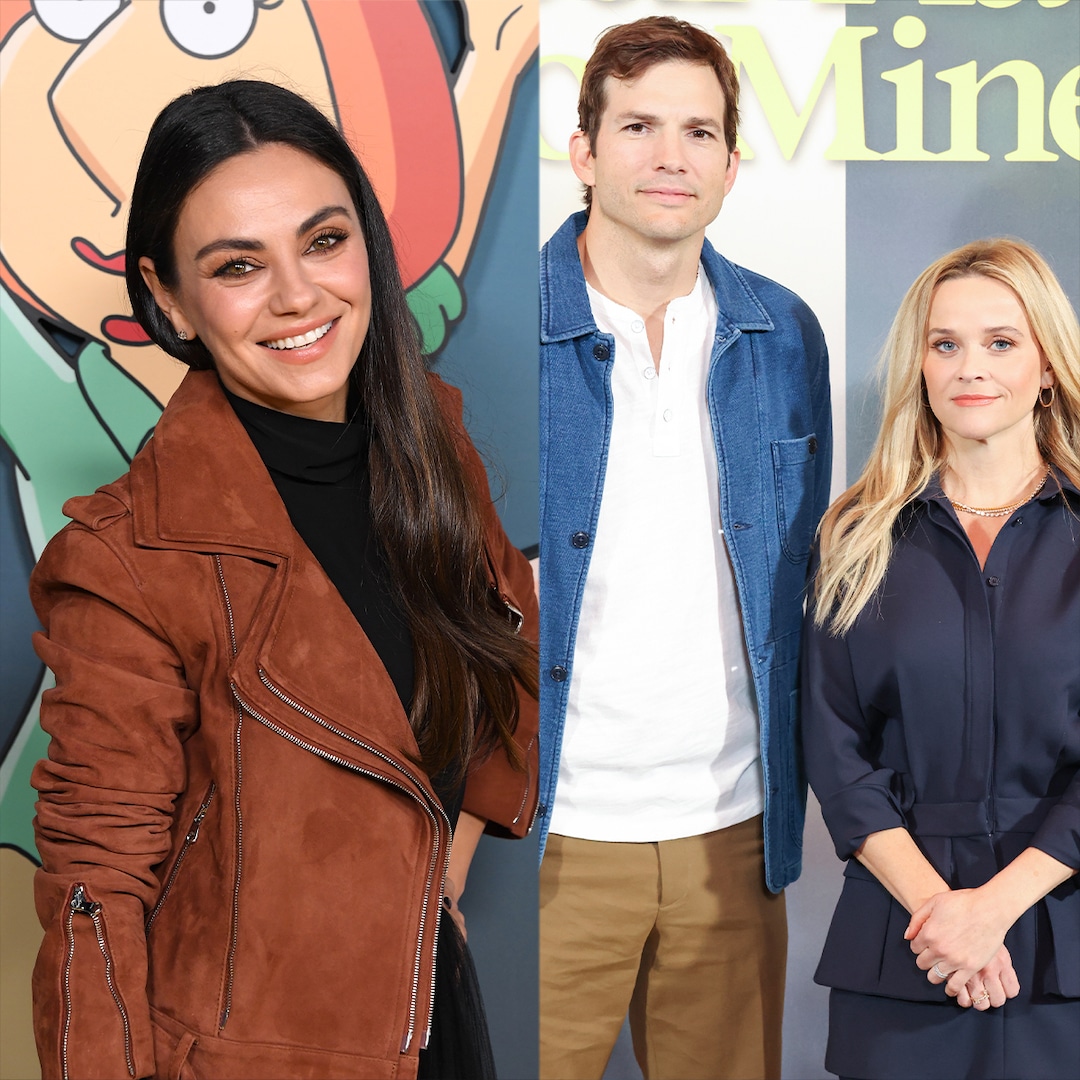 Mila Kunis isn't telling big little lies when it comes to these photos.
Ashton Kutcher and Reese Witherspoon, who have been attending events together to promote their upcoming romantic comedy Your Place or Mine, have received flak from social media users who think they look so uncomfortable together on the red carpet.
Turns out, Mila shares that belief—and she was sure to let her husband and Reese know.
"She even emailed us last night," Reese said of Mila during a Feb. 6 interview on Today with Hoda & Jenna. "She goes, 'You guys look so awkward on the red carpet together.'"
But rest assured, there's actually no tension between Reese and Ashton. In fact, The Morning Show actress, who is friends with Mila, shared a glimpse into her offscreen bond with the That '70s Show actor.
"It was just fun to get to know her significant other 'cause I've loved her for so long," Reese explained. "He's so professional. He's the funniest guy. I mean, such a goofball. We had so much fun, and every time he'd wear a funny outfit, I'd text Mila. I'd be like, 'What is he wearing?'"
Source link