Travel
Migrating to the USA from India Made Easy by Thomas Cook!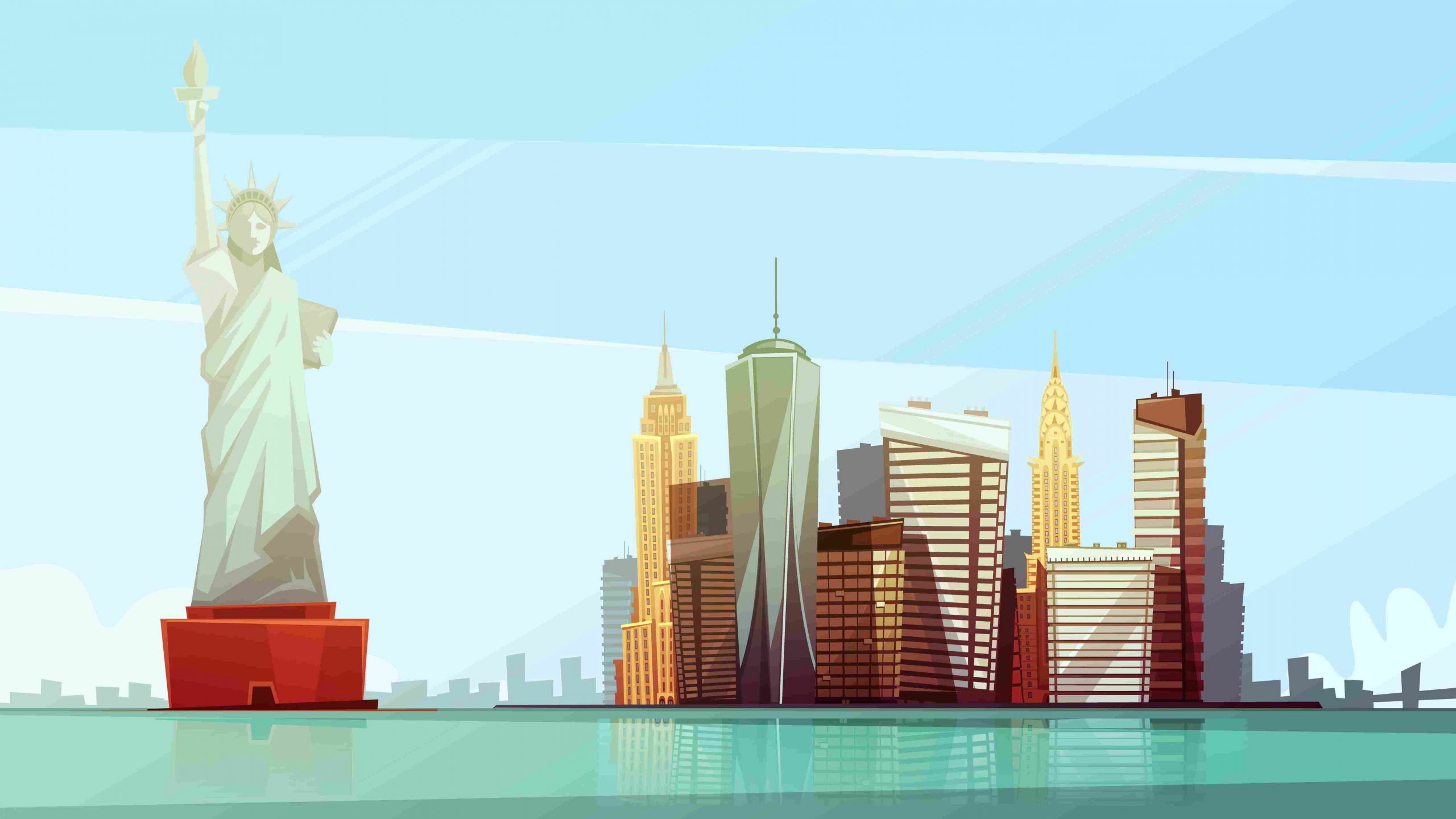 A lot of people have dreams of moving to the United States, the land of opportunity. The US is one of the most powerful countries in the world and is home to many immigrants from all over the world. However, many people have concerns when migrating to USA from India is considered, and in most cases, they back out at the last moment.
Anyone interested in living in the US should carefully consider their economic situation before moving there. Every country has different laws and customs, and America is no exception. So, anyone considering a move to the US should understand what life is like there from an outsider's perspective. America is a powerful country with an abundance of resources and international popularity. So, once you decide on an area/State to live in America, immigration to USA becomes a smoother process.
Thomas Cook understands how difficult a move to another country can become. From visa application to getting travel insurance to handling migrating expenses with our Forex products, we provide the required help via our many different services and products for Indians migrating to the US. But we know that these are not enough. Thus, we decided to also curate this guide to ensure you can make the right decision and your move and stay in this new place are hassle-free and affordable.
Is moving to the USA a good idea?
America is an economically powerful nation and has many international corporations. Consequently, they have plenty of resources/funds to pay relocation costs for new arrivals. This makes it easy for many to move to the US and start a new life there. Additionally, America is a popular destination for international couples looking for a new place to start a family because of the facilities the country can provide.
It's easy for anyone from a developed and/or developing country to move to America without trouble. International students also find it easy to adapt to life in America. Many schools host international students and they take extra steps to make them comfortable. This gives international students plenty of time to acclimate themselves to American culture and traditions. Besides, foreigners, especially Indians, find it fairly easy to find work once they arrive in the US. There are plenty of multinational corporations looking to hire skilled workers from all around the world.
Many people back away from moving to the USA because of the high living cost the country is known for. However, if you have the right help with which you can convert currency easily and profitability and be well informed about the foreign exchange market, then moving and living in America is as easy as making an apple pie.
To know more about immigration to USA visas and forex cards, you can browse Thomas Cook's official website and obtain more valuable information and services.
Things to consider when moving to the US:
It's pivotal to know the cost of living before your immigration from India. You should probe the US megacity you'll be living in to get a better idea. For example, the cost of living in New York which includes rent, mileage bills, food costs, entertainment, and transportation is fairly higher than in other regions. So, it would be rather useful to make a fresh list of costs to have an idea of your yearly/ monthly living cost for proper budgeting. However, not everyone interested in moving to the US has such positive experiences. Many immigrants face difficulty when choosing where to live in America. However, cost-of-living issues stand out as a particularly important factor in their decisions. Americans tend to live far from each other; this keeps housing prices high but limits how far you must commute daily for work. For this reason, people moving from less expensive areas often find cheaper homes in rural areas of the US than they could afford in their old cities.
The easiest way to manage and handle your cost of living better is with Thomas Cook's advantageous forex products which include products like One Currency Card and Multi -Currency Card designed to shield you from the trouble of keeping up with the shifting exchange rate. As you'll be loading the currencies in advance, you can lock your discussion rate. So, you'll be suitable to manage and handle your cost of living better with our Forex Cards. You can easily load one to nine different types of currencies in one single borderless prepaid card. 
The bank account is a crucial and a rather advisable step to take after setting your foot in the USA as it could be used for a variety of things including getting your fixed salary without a single issue. Besides, it can help you to make frequent transactions for your friends and family and to buy things you find interesting and necessary. Generally, you have to visit the bank's website, hand in the required information by filling in the online operation form and corroborate your documents like your passport and other documents to get your account running. However, you should know that most US banks charge a high bank charge when you make transactions with your International Credit/Debit Card that you will receive after opening a US bank account. 
Instead, choose Thomas Cook as we don't levy any charges when you make any transactions with the help of our Forex cards. You aren't needed to link our forex cards with your bank account as well.
Healthcare should be our priority especially when you are in a new country where you are not even accustomed to their weather and food habits which could easily make a person visit a hospital clinic. Healthcare is not free and moving over there means escaping the 2 Medicare income duty, but in return, you have to take out your private medical insurance. Ambulance staff have the right to ask for your insurance information before they take you anywhere, so it's a great idea to have some kind of health insurance card in your bag at all times. 
For help, scholars interested in abroad educational institutions can choose Thomas Cook's overseas student healthcare plans.
In order to buy locally, you will need to convert currency and you can easily change currency through various ways including your bank and a reputable forex platform like Thomas Cook. When you convert currency, there are certain taxes and fees put on the exchange rate, and as we know that the forex exchange market shows a lot of fluctuations which can put a heavy load on your pocket. Banks and other forex platforms take a lot when you change currency. So, you can use Thomas Cook's forex exchange card which will help you save a lot of money as it does not charge a hefty amount of money when you convert currency. The best part about our forex cards is that you can load the card from anywhere and anytime.
If you are migrating to the USA from India, you would be rather surprised to see their portion size as they are huge. So, it would be rather helpful if you already knew this so you can choose a smaller portion size or order accordingly so that you do not end up wasting both your food and money. The USA is a heaven for people with huge appetites or for the ones who are really passionate about eating. Research the local cuisine beforehand to ensure you know the food items that will suit your food preferences.
Hopefully, now you know everything that you should know when immigrating to the USA. For more help and guidance, contact Thomas Cook today! We are here to help!
Source link