Travel
A Complete Guide on How to Choose the Best Hospital for Overseas Surgery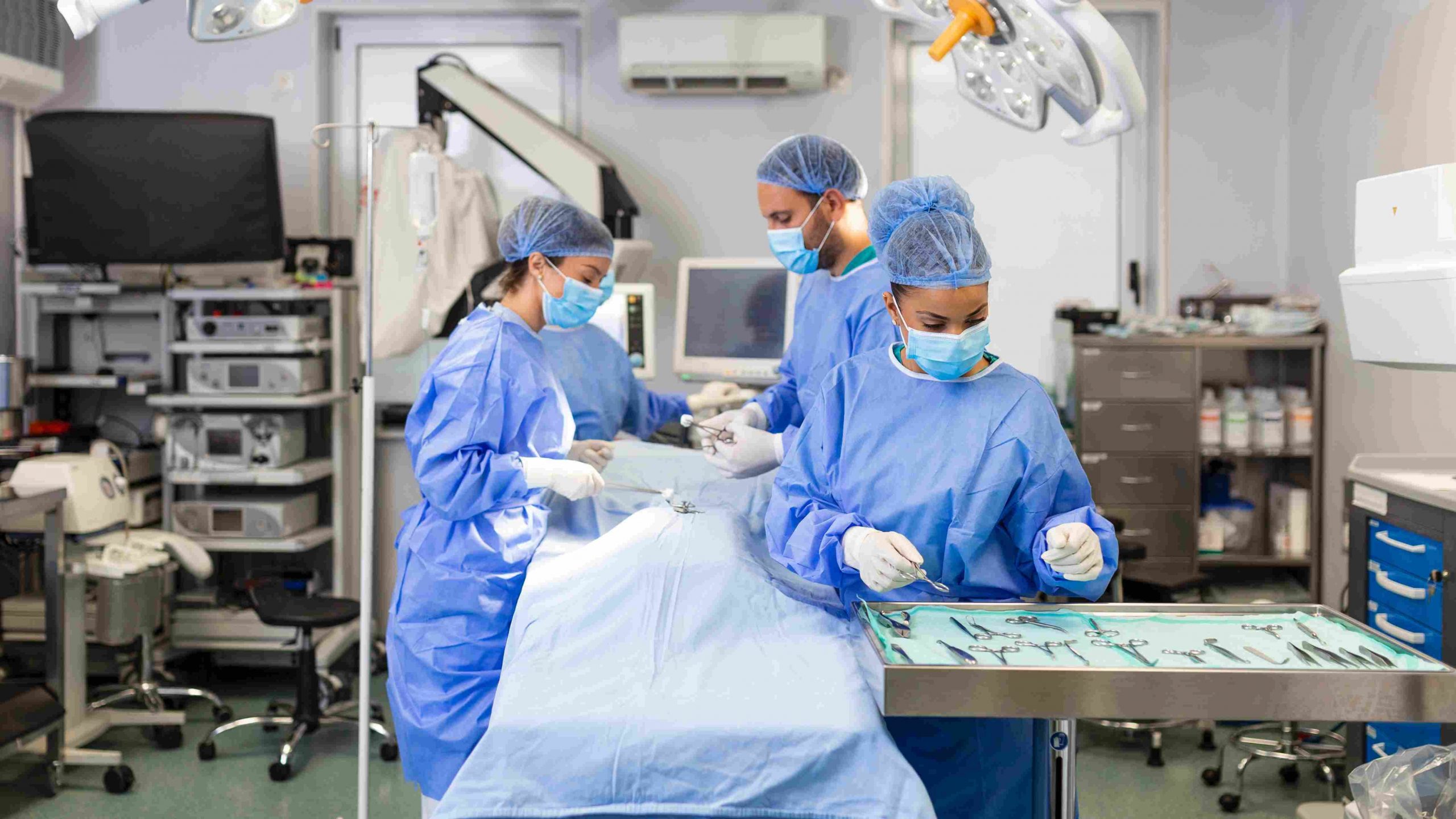 Does your loved one who is staying abroad require medical treatment in that country? If the answer to this question is Yes, then surely, you're aware of the negative aspects associated with abroad medical treatment, especially in the case of abroad surgery. If you haven't, then you are not at all ready for what awaits you. You need to take proper steps to ensure your finances are protected and the abroad hospital bills are affordable. Anyone who was a part of medical tourism can inform you of the importance of finding the right hospital for your or your loved one's abroad surgery. Finding a hospital abroad that suits your preferences, requirements, and budget is important. This will ensure you can get the best help for your loved one without any overseas money transfer issues.
Thomas Cook understands how difficult things can get for an individual who has to transfer money overseas for his/her loved one receiving surgery abroad. Thus, we have provided the below information to ensure you do not have any problems and get all the necessary help without going over your budget. Get to know how to find the best hospital abroad for the upcoming overseas surgery:
Where do you begin?
Finding a decent quality hospital, especially in a place you've never been before, may be difficult, especially if you don't know where to start your search. The first problem is not knowing which hospital best meets your or your loved one's requirements.
Research is essential, but how much can you learn online or from a third party? How do you know you can trust the treating doctor and that the equipment is appropriate to help you/your loved one obtain the most excellent medical care? How can you find out what treatment options the doctors recommend and the cost of that therapy once you've found a hospital that you believe would suit you? How do you arrange your treatment schedule, prepare travel paperwork, and book your vacation and accommodations? The answer to all these questions is Overseas Healthcare  under Thomas Cook.
We have spent significant time researching the top hospitals with high-quality technology and excellent experts to ensure that you receive world-class medical care. Choosing a high-quality hospital with skilled experts may improve your chances of receiving a better diagnosis and treatment thanks to modern medical technology and more experienced personnel.
Once you've discovered a decent hospital and are satisfied with the treatment options provided by the hospital, you must organize your trip and arrange to lodge. Well, we have got you covered there as well. We plan your treatment schedule and travel to and from the country where you want to receive treatment. We can also assist you in booking accommodations while you are having treatment.
Imagine being in a new nation with no one to assist you or be there for you during your treatment. How terrifying can that be? The good news is that if you allow us the opportunity, we can help you in many ways to ensure the whole process is carried on smoothly without any transnational issues. We are always a phone call away and will assist you in any way possible during your time overseas, so you will always have someone to turn to if an issue arises.
Now, some factors to consider before choosing a hospital for overseas surgery:
Distance
Evaluating the distance to a hospital location is critical. In the case of a disabling ailment, selecting a place that is not too far away is essential. If the hospital is close to the loading area of your or your loved ones, then communicating frequently for check-ups or treatment will cost less. In this way, you can be close to the hospital to ensure you are well-prepared for any emergency post-surgery issues.
Going to a hospital in another country is for the patient's benefit, yet flying can exacerbate the disease. Consult your doctor about all of the hazards associated with plane travel. If you cannot travel far for medical help, then choosing a medical travel location within the same continent is advantageous to minimize long-distance travel before/after surgery and to save expenditures.
Security Profile
A hospital should be pleased to disclose the hospital's safety level upon request. Check for complaints, reviews, and accidents. It would be best if you also questioned any recent infection occurrences and regulatory body inspections. You should also conduct online research to find out what past patients and staff of the hospital have to say about the hospital you will be selecting.
Expense
It is a good idea to check prices between different hospitals if you are price sensitive. A hospital in a developed nation, such as Belgium, will charge different fees than one in an emerging country like India. However, remember that various institutions within the same nation might charge vastly different costs for the same ailment. Check the amount of money you have in your hand. Confirm your forex card balance. Thus, confirming the cost of the surgery before choosing the hospital is a must.
Managing finance and transferring money overseas comes with certain charges and fees. With Thomas Cook, you can transfer money overseas or send money abroad without any hassle and ensure the medical expenses are met up and the hospital bills are getting paid accurately. Thomas Cook provides the best options to send money abroad and we also guide you in transferring foreign currency to bank accounts with the help of our forex products.
Doctors and Hospital Personnel
It is an excellent idea to inquire about the doctor who will be treating you or your loved one during your conversation with the hospital. The biographies of doctors are usually available on the official websites of hospitals. Examine the profile for the doctor's fundamental training certifications and the quantity and type of experience the professional has.
Infrastructure
Find out what services the hospital of your choice offers. Does the hospital provide airport transportation? What languages do the hospital personnel speak, and are translators available? Does the hospital assist you with travel arrangements? What rooms are accessible to you or have been allotted to you? If money is an issue, find out if you have to pay more for specific amenities.
Medical Technology and Equipment
Learn everything you can about the procedure by which you wish to be treated. Is there any new technology or equipment for the treatment? You might also inquire at the hospital about new sorts or ways of treatment and post-surgery care. A reputable hospital will often upgrade its equipment in response to new medical breakthroughs. So, choose a hospital that is advanced and can provide the help you require.
Hospital Canteen or Food Joints nearby
A surgical procedure and the recovery period are lengthy and the patients need to spend many nights in the hospital. Besides, the family member or guardian who will be there to take care of all matters and stay beside the patient will also have to spend a lot of time at the hospital. So, you have to eat either hospital food or choose a restaurant operating nearby. Thus, when choosing the hospital ensure food options available at and near the hospital are as per your preference and taste.
Conclusion
Hopefully, we at Thomas Cook were able to successfully guide you to choose the best overseas hospital for surgery. We would like to add at Thomas Cook, we don't simply connect you with world-class medical care; we also save you from the worry of having to go through the whole procedure on your own. Your medical journey matters a lot to us; therefore, we are taking that stress off your shoulders so that you can focus on the treatment. Thomas Cook is your one-step send money abroad and receive money abroad solution that is hassle-free and reliable always. So, browse our site further for more details.
Source link