Travel
10 Essentials to Study Abroad – Part 2 | Thomas Cook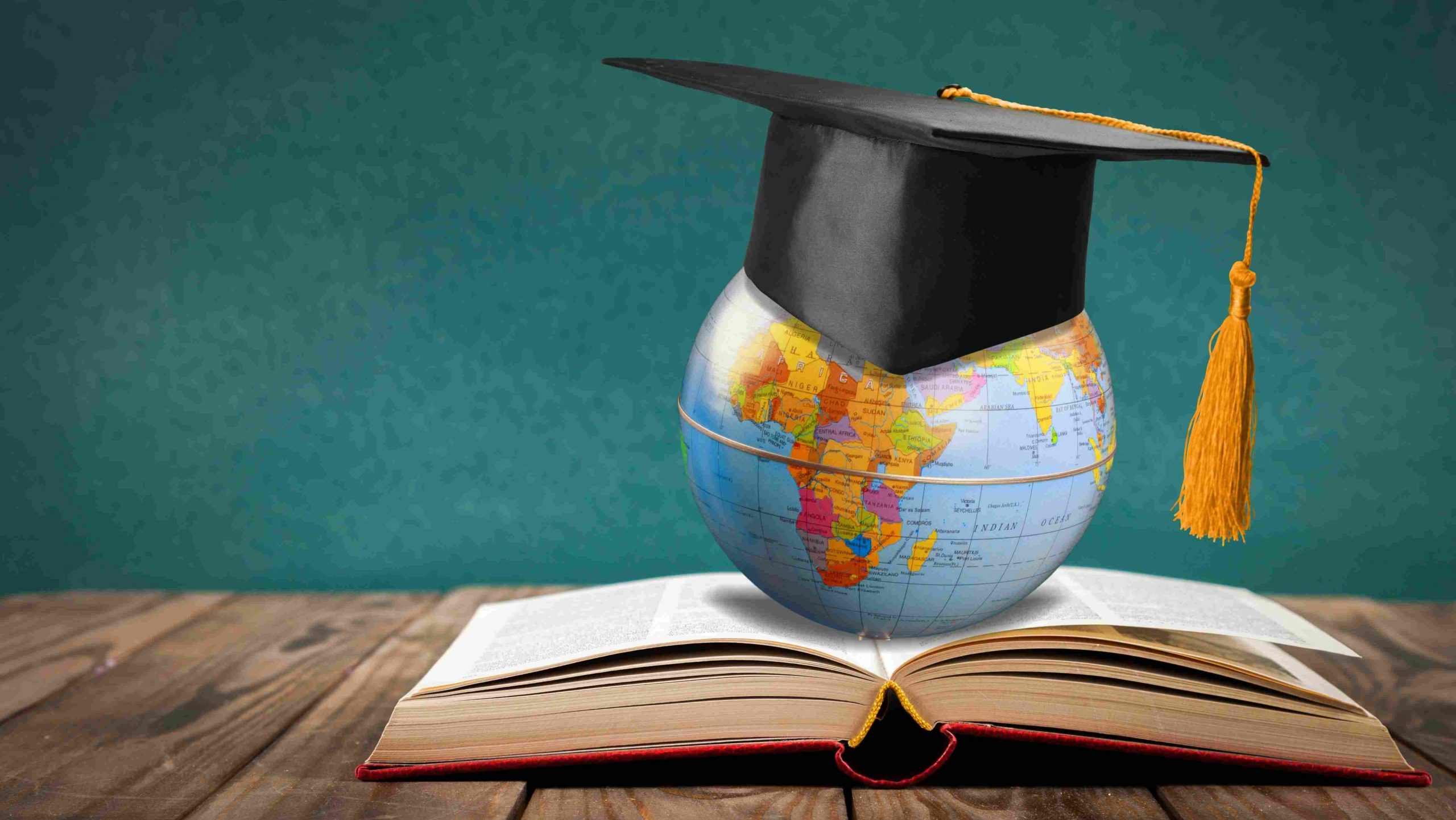 A journey that is best planned in advance always saves a lot of time, money, and effort. Especially, when it is to study abroad for a college degree. Young aspirants now can go through the process of enrolling themselves in an abroad educational institution with ease. Even though leaving behind one's family and home is not an easy transition, the prospect of a promising future motivates aspirational students to move to a foreign country. Yes, it can be daunting to plan for abroad studies. However, if you know the essentials for overseas studies, then planning for the upcoming exciting phase of your life becomes easy.
We at Thomas Cook consider assisting students with a necessary student checklist to get them ready for their journeys into the future. This list is for everyone travelling to different climes and will help them get through the first few weeks after arriving at university amidst the wide range of emotions from loved ones.
The first and foremost thing which also happens to be most crucial is that you consider the significant, formal matters that will help make your time abroad go as smoothly as possible, regardless of whether you intend to study abroad for a month, a semester, a complete academic year, or a full degree. Check out the following checklist for more information.
Checklist of 10 Essentials to Study Overseas:
Here are a few of our suggestions that should be considered essential for a study abroad checklist:
Passport
Yes, that's right. Even though it sounds obvious you need to keep in mind that carrying a passport is of utmost importance and one can't afford to forget it anywhere, anytime, and at any cost. Also, one needs to ensure that the passport is up to date. The validity of your passport for the duration of your travels, however, is something you may need to confirm in the lead-up to your overseas study program. If you do require a passport renewal, make sure to submit your application as soon as you go to the new place before the beginning of the semester. If you have a week or two before the session starts, then you will have ample time to settle in.
Do understand that processing periods vary from one nation to another but are frequently six weeks or longer. So, do not keep it for the last minute, get everything ready well in advance for a hassle-free move.
Crucial documents for travel and college
You must present specific documentation to confirm your identification and seat on an overseas aircraft. This regulation is rigorously complied with on international flights. Security must examine each passenger for proper identification in order to guarantee their safety. Make three copies, at the very least, of your insurance and passport paperwork. Keep them separate by taking one with you, leaving one at home, and leaving one at your lodging overseas. You must carry your original passport with you at all times in the majority of nations. With the copies in your possession, applying for a new passport is much simpler in the event that something was to happen to your original one (for example, if the documents are stolen or lost).
Crucial college documents include:
Allotted Books and Materials
Certified academic transcripts and degree certifications
Study Permit Offer Letter
Other official papers pertaining to profiles
Consult with your abroad educational institution to know what else you are required to produce once you join or start the study program.
Student Visa
If you wish to study abroad you will need to apply for a student visa. Typically, you receive information and the required paperwork from your host institution to begin the visa application process. When you have all the necessary paperwork you must visit a visa center, pay for the visa and then wait for one to ten days for your visa to be issued. Remember that your passport needs to be valid for at least six months after your overseas study program ends. Thomas Cook has been guiding students interested in abroad education with their visa application and approval for years now. If you are looking for a quick and effective way to obtain the right type of student visa for you, then do contact us for further help.
Establish a budget
The next addition to your study abroad checklist is determining your overall budget for the whole overseas study program. After you've already calculated the costs of studying overseas and have a strategy in place to pay for them. Create a realistic budget so you can gauge your financial situation and understand how much you can save and, in the worst-case scenario, how much you might need to spend. This will help you to select your lodging and mode of transportation effectively as well. Check out our Student Forex products like Forex Cards and Forex Currency Notes  that aid in making transactions in a foreign land easy and profitable.
Travel Insurance
Travel insurance may appear to be an unnecessary expense on a trip, but it is actually quite important. Our Student travel insurance, for instance, can protect you for a little, one-time fee in case anything occurs to you while you are studying, such as illness, injury, or theft, and will ensure that you don't blow through all of your cash on a trip to the hospital! International students are frequently required to obtain health insurance, and you may be questioned about your level of coverage. Go through our student healthcare plan to check what it can offer you.
Get your prescribed medication
Consult your doctor and obtain the supplies you'll need for your time studying abroad. Never leave home without your allergy medication, particularly if you have no idea how to describe a "bee sting" in the language of your host nation. It is advised to:
Look up the country-specific restrictions
There can be limitations if you take more than three months' worth of medication, so make sure to seek vacation refills well in advance
Keep your signed note with you at all times as documentation that you require the drug.
If your prescribed drug is temperature or pressure sensitive, check with the manufacturer if you can carry it on a flight.
Scholarships for international students
It is advisable that you take a look into the foreign student scholarship programs to see if you qualify for additional support for your education. Your first contact should be to the website of your new university, where you can get details on all of the student grants, scholarships, and bursaries that are offered there.
Organize your accommodation
While studying abroad, you must either accept a placement offered by your host institution or find housing on your own. In any case, research the dormitory or apartment you are interested in and see what the place is offering. This will help you to find the best lodging option without exceeding your fixed budget.
Necessary clothing
Most students from India who travel to colder regions do not have any idea how cold it can get. It's crucial to dress in cosy layers to combat the cold weather at your destination. Once you get there, consult locals to find shops where you can buy appropriate clothing.
Purchase some offline items
Download a free offline map of the city you'll be staying in and any other places you might pass through. Save the tourist map of the locations you plan to visit during your first week away. Purchase an offline dictionary and translation book and use it as and when needed. If you follow the majority of these recommendations, you have already done a lot to enhance your overseas study experience. Apply the knowledge you have gained from this student checklist to overcome your obstacles and your fears, and improve yourself. Don't forget to contact Thomas Cook for further assistance. We are always ready to hold your hand and help you lead your student journey abroad with a wonderful experience.
Source link