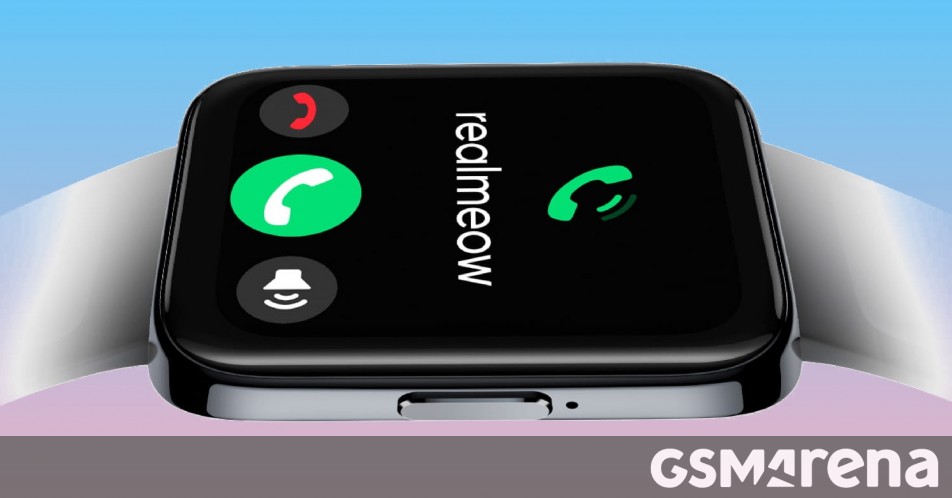 Realme confirmed that the 9i will launch in India on August 18 last week and has now started teasing the Realme Watch 3 Pro. Does that mean that the watch is coming on the 18th too? Maybe, the official site just says "coming soon".
The teasers show front and side views of the watch, which confirm that it will stick with a rectangular design. One major change compared to the Watch 2 Pro from last year is the switch to an AMOLED display.
A large AMOLED display, specifically, though it is not clear how large. The 2 Pro had a 1.75" IPS LCD, while the new Realme Watch 3 has a slightly bigger 1.8" IPS LCD. That's quite large already, but there are a few watches that go even larger (e.g. the Oppo Watch 2 has a 1.91" display).
Like the Watch 3, the Pro model will support Bluetooth calling. And it will have a built-in GPS receiver like the old Pro. The vanilla model relies on your phone for positioning data (if you want to know more, check out our Realme Watch 3review).

The Realme Watch 2 Pro cost ₹5,000 when it launched in India last year, compared to ₹3,500 for the vanilla Watch 2. The new Realme Watch 3 matched its predecessor's pricing, so there is a chance that the Pro will as well. Or it could be pricier due to its new AMOLED display.
Source link