Product Reviews
Kuo: iPhones will switch to Apple's own 5G modems in 2023 "at the earliest"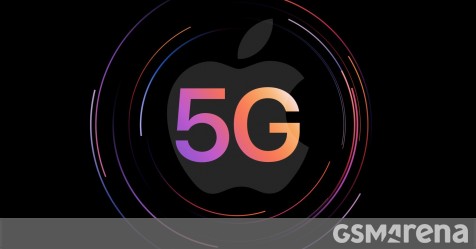 Apple brought CPU and GPU development in-house and rumors have been swirling since at least 2019 that it wants to design its own 5G modems. Back then it was believed that the first own silicon modems will appear in 2022 iPhones, but the latest investors note by Ming-Chi Kuo revises that to "2023 at the earliest".
This lines up with an earlier report by a team of analysts at Barclays who also point to 2023. The modem will support both sub-6 and mmWave 5G.
Apple first officially confirmed that it has started work on a modem in December 2020. A couple of months ago it announced a €1 billion investment years to build a new R&D facility in Munich, Germany. Its main goals will be developing 5G and future wireless technologies, but it will also explore other technologies.
Apple's facility in Munich will develop 5G and other wireless technogies
Besides Apple's desire to control the whole hardware and software stack for its products, the modem business proved quite contentious – a patent dispute caused Apple to drop its long-term modem supplier, Qualcomm, and switch to inferior Intel designs back in 2018. However, Intel's modem division struggled to make a profit so the company exited that market and sold its division to Apple for $1 billion in 2019.
This serves as Apple's basis for developing its own 5G modems. But for now the company has gone back to Qualcomm – court documents revealed that the iPhone 12 series uses the X55 5G modem and that there's a deal in place through 2023 to use a mixture of X65 and X70 modems for the iPhone 13 and 14 generations.
This means that Apple has a fallback plan in case its own 5G modem isn't ready for launch in 2023. But if it is, Qualcomm will lose millions of orders – Apple's business bolstered the chip giant's sales to impressive levels last year. Either way, the writing is on the wall.
Kuo believes this will force Qualcomm to push 5G designs harder into the mid-range and even entry-level segments to make up the lost sales. Another upcoming issue is that the current chip shortage gives the company a lot of bargaining power right now, but that will ease up eventually and Qualcomm (and even MediaTek) will feel the pressure to lower prices.
Source link