Cars
Toyota Kirloskar Motor to invest INR 3,300 cr on a greenfield project in Karnataka – ET Auto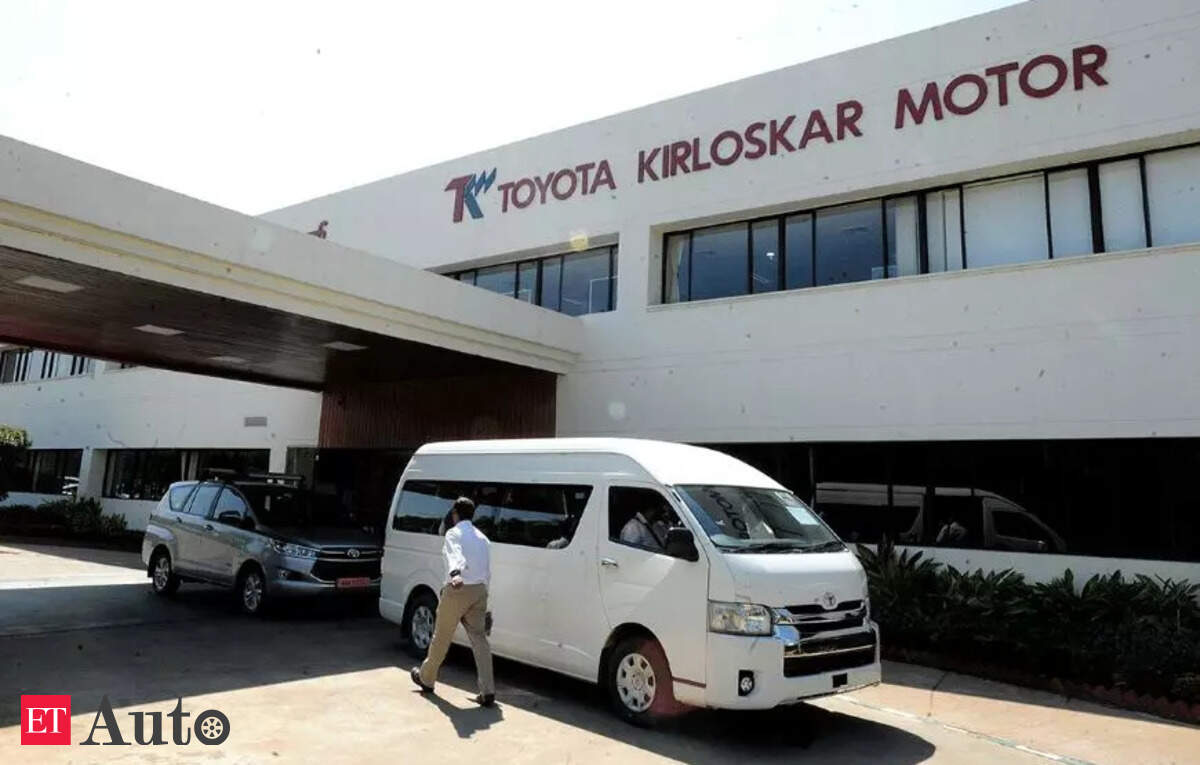 Bengaluru: To enhance its existing production capacity and meet the growing customer demand, Toyota Kirloskar Motor (TKM) on Tuesday signed a Memorandum of Understanding (MoU) with the Government of Karnataka to operate a third plant in the State. The automaker will invest around INR 3,300 crore to set up the new plant scheduled to be completed by 2026.
Toyota Kirloskar Motor is a joint venture between Toyota Motor Company and Kirloskar Group. The maker of Innova and Fortuner currently operates two plants in the Bidadi region near Bengaluru, Karnataka. They have a combined production capacity of up to 3.42 lakh units. The new greenfield plant will also be in the same region and ramp up the automaker's annual capacity by an additional 1 lakh units.
Masahiko Maeda, Chief Executive Officer- Asia Region, Toyota, said the company is confident that with the new investments in India, it will further elevate TKM's role in its global vision.
"Today's MoU will contribute through employment generation and expand adoption of advanced technologies. We will continue to work with the government to develop the local ecosystem by focusing on energy security, economic growth and carbon neutrality," Masakazu Yoshimura, Managing Director and Chief Executive Officer, Toyota Kirloskar Motor, said.
According to Vikram Gulati, Executive Vice President, Toyota Kirloskar Motor, the new plant "will manufacture Hycross and take up other projects."
Toyota Kirloskar Motor, which was incorporated in 1997 and entered the Indian market with Qualis, completed 25 years in the country this year.
The company's existing facilities in the Bidadi region manufacture different products. The first one commenced production from December 1999 and now rolls out Innova Hycross, Innova Crysta, Fortuner, and Legender. It has an installed production capacity of 1.32 lakh units per annum. The second plant at the same site, with an installed production capacity of 2.10 lakh units, manufactures Camry Hybrid, Urban Cruiser Hyryder and Hilux. It started production in December 2010.
In May this year, TKM invested over INR 90 crore to upgrade the existing infrastructure to initiate a third shift at Bidadi to enhance production capacity by about 30% to cut the waiting period for certain models.
With both the existing plants reaching full utilisation in the country, the need for the new plant also arises as TKM has seen a robust volume increase for its models over the past year and certain models are on a waiting period extending even up to one year.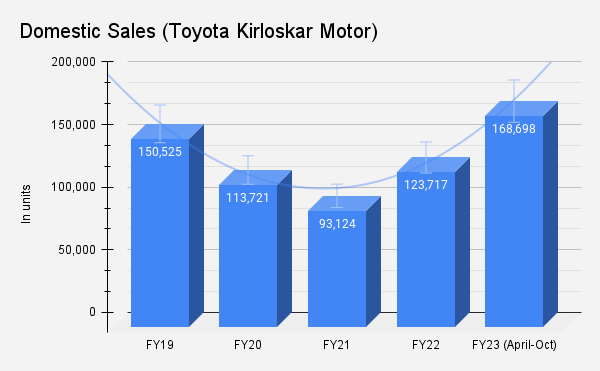 As part of the ongoing Toyota-Suzuki global alliance, TKM also sells the Glanza and Rumion models which are sourced from Maruti Suzuki in the country. In turn, it supplies the Grand Vitara and Innova Hycross to Maruti.
In April, ETAuto reported how the country's largest carmaker Maruti Suzuki is looking to set up a new plant in order to add a fresh production capacity which can go up to 10 lakh units per year. This will come in addition to the new facility being set up at Kharkhoda in Sonipat, Haryana.
Further, it imports Vellfire and LC 300 as completely built up units (CBU).
Unlike other automakers betting big on electric vehicles (EVs), the Japanese carmakers like Toyota Kirloskar, Honda Cars, Suzuki are taking the mid-path with hybrids before fully migrating to EVs.
Last year, the Toyota Group of Companies constituting Toyota Kirloskar Motor and Toyota Kirloskar Auto Part signed a Memorandum of Understanding (MOU) with the Government of Karnataka to invest INR 4,100 crore. A related company Toyota Industries Engine India (TIEI) will pitch in another INR 700 crore for the local production of electric powertrain parts and components.
The Japanese automaker set up Toyota Kirloskar Auto Parts (TKAP), which commenced production of transmissions from May 2004, for its global requirements.
Source link