Cars
Terex India looks for greenfield facility to strengthen manufacturing, export base – ET Auto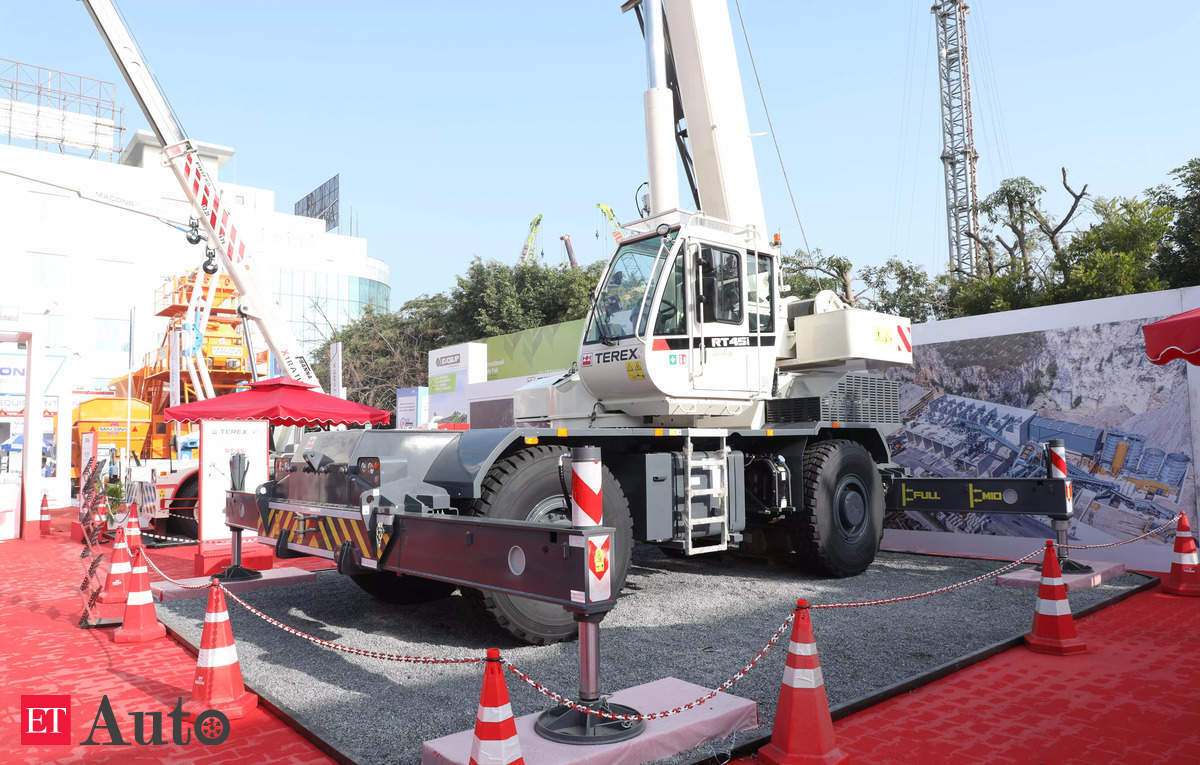 New Delhi: Terex India, a subsidiary of the US-based materials processing machinery maker Terex Corporation, which has a production base in Tamil Nadu, is planning to develop a greenfield facility in Gujarat to strengthen its manufacturing and export base.
The company has a 30-acre manufacturing hub in Hosur, Tamil Nadu, which is in its final expansion phase. The Hosur plant has a capacity to produce up to 1000 machines a year.
"We have a large presence in the South. Now we want to do something in the North and the West. We want to invest in a greenfield project on a 25-to 30-acre site, and Gujarat seems to be a good option," Jaideep Shekhar, Managing Director, Terex India told ETAuto.
About 40% of the company's total production in India is exported to 65 countries in Asia, Africa and the Middle East. Gujarat provides access to multiple ports in both deep sea row ports and container ports. This will help the company save on transportation cost, which ranges to about INR 20 lakh per machine.
About 70% of the company's revenue comes from mineral processing, 15% from lifting, and the rest 15% from recycling and other segments including material handling solutions.
ETAuto has learnt that the company is also looking for acquisitions or collaborations for concrete and asphalt machines. While crushing and lifting remains its core business, going forward it is targeting to go big on recycling systems for municipal solid waste.
"Recycling is a business that does not have competition in India, and we will be the first ones now to bring in the full solution," Shekhar said.
Business plans
For Terex, India is one of the top 3 markets, after the US and Western Europe. The company expects to close FY23 with a turnover of INR 1150 crore and aims to grow to INR 3000 crore by 2027 via organic or inorganic growth.
Last year, Terex launched its Franna brand of mobile pick and carry cranes and is seeing a huge potential for these machines going forward. Currently, about 9000 pick and carry cranes are sold annually in India.
Terex is also bullish about the material handling space with demand for shredders. "Earlier the cement plants were mandated to use 20% RDF as a fuel. Now, regulatory norms require 50% of the energy generated in the cement plant to come from refuse-derived fuel (RDF). For making RDF the cement plants have to shred the refuse and that is where we come into picture," he said.
The company has about 40 distributors across the country for various products. Going forward, it believes that the overall industry looks positive, however the availability of finance might serve as one of the headwinds.
Hybrid technology over electric
About 60% of the company's products have now moved to hybrid technology. By the end of 2024, Terex is targeting to offer this technology across its range.
About the technology mix, Shekar said, "Earlier if a machine was using about 80 litres of diesel per hour, now with the hybrid technology, it can probably run it at 40 litres."
"Hydrogen technology is still not proven for the industry. And considering the size of these machines and the work that they do, in the core business of crushing and screening, electrification is far behind," he said
According to him, lack of skill sets and cost of ownership are among the major challenges in the initial stage of transitioning to hybrids.
Source link