Cars
Tata Motors spikes capex by 30%, to invest over Rs 32000 crore in FY-23 – ET Auto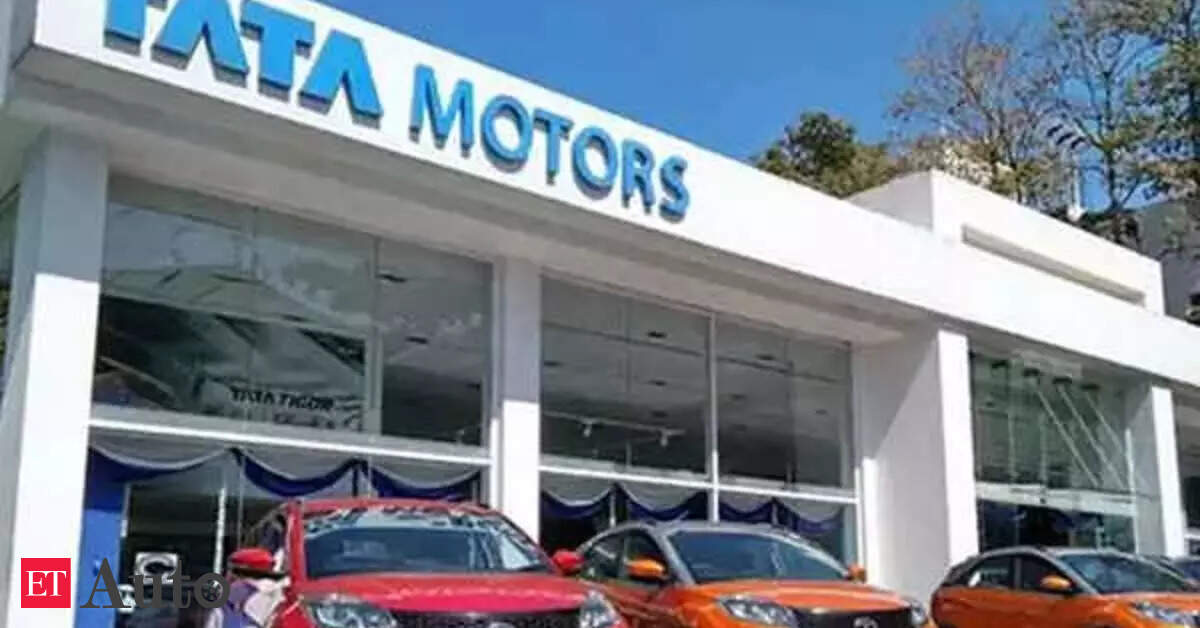 Tata Motors has increased its capital expenditure by 30% or Rs 9000 crore or 900 million pounds in FY-23 hoping to extend a strong recovery path after the pandemic and buoyed by hopes of the supply chain scenario improving.
Tata Motors will be making its highest ever domestic investment of Rs 6000 crore in the current financial year to fund expansion of portfolio of capacity across all its businesses – commercial vehicle, passenger vehicles and electric vehicles under both businesses. Whereas Jaguar Land Rover will be investing about 2.6 billion pounds or Rs 26000 crore.
Compared to FY-22's capex of Rs 23000 crore, Tata Motors will be spending about Rs 32000 crore at a consolidated level in FY-23.
The company will use this money to accelerate its shift towards EVs across all businesses right from Jaguar Land Rover, the truck and bus and car businesses and in debottlenecking capacity and supply chain to deliver more cars.
From a demand perspective, the company is sitting on a record booking of over 2.5 lakh units or Rs 1.1 lakh crore of business, which needs to be delivered in the coming 6-9 months. Jaguar Land Rover is sitting on its highest ever booking at 1.68 lakh units, whereas the passenger vehicle business is at little over 75000 units to 1 lakh.
Speaking to media after Q4 earnings were announced, P B Balaji, Group CFO, Tata Motors, said "The businesses will be well funded to transition to the EV roadmap. We will be investing Rs 5500 to 6000 crore for the domestic business and it will be used across CV, PV and EV businesses."
The management said that it was making all possible effort to advance EV product launches at JLR too.
"Jaguar goes all electric by 2025. 2024 onwards – there will be half a dozen Land Rover BEV. From a management perspective, we will try to bring forward the launches, if we are able to bring a breakthrough," he added.
On improved capacity for passenger vehicle business, Balaji added, "Our focus on debottlenecking continues. We will take it closer to 50000 units per month , we will continue to look at options (including buyout) to meet future demand."
The company's confidence can be gauged from the fact it guided for 1 billion pounds cash flows for the current fiscal year both for JLR and domestic operation despite it raised capital expenditure spending.
JLR had guided for capital expenditure of 2.5 billion pounds for FY22, however curbed it by 500 million pounds amidst a drop in volume due to chip shortage.
The capital expenditure as percentage of revenue of the JLR was 11% in FY22. It has a long-term average of capex to revenue percentage of 14.5%.
This is getting revived. In the last ten years JLR has cumulatively spent 30 billion pounds on capital expenditure.
JLR's full year revenue dropped to 18.32 billion pounds in FY22, the lowest in the ten years as volume dropped 15% to 294,000 units.
Back home, the PV and CV businesses spent Rs 2202 crore on R&D, besides Rs 1462 crore on capital investment in FY22 taking cumulative investment to Rs 3664 crore for full fiscal. Tata Motors' stock gained 8.6% to Rs 404 a piece on Friday trade on the BSE.