Cars
Steel prices continue sliding, pose a risk to the recovery of steelmakers – ET Auto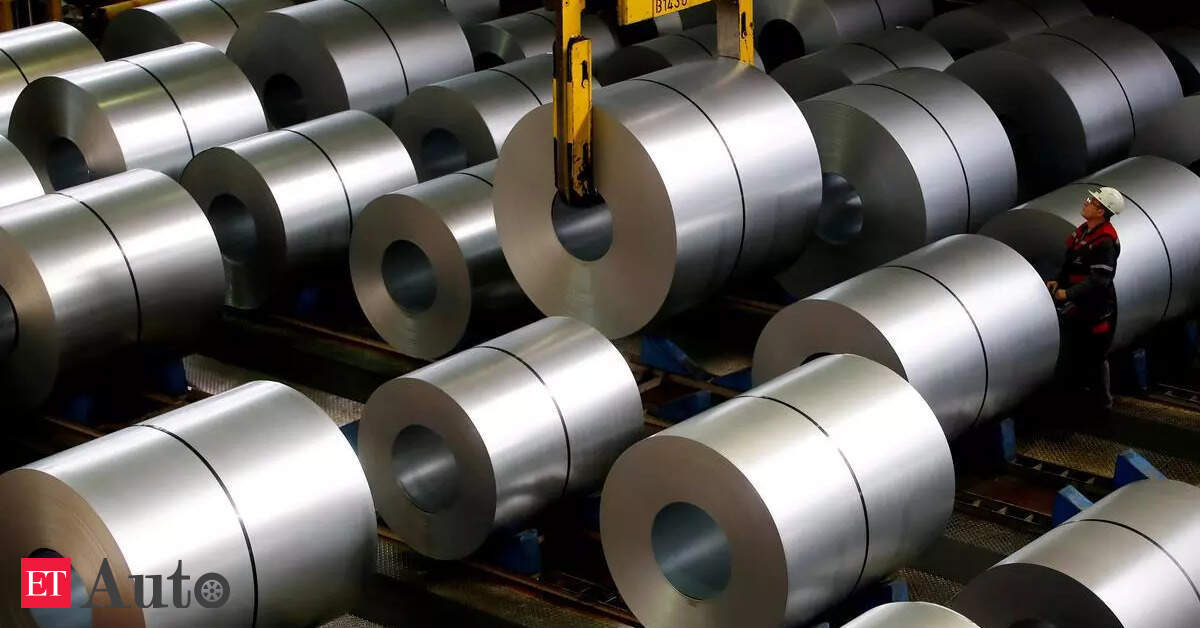 Prices of steel continue to slide locally even as input costs remain high, posing a risk to the recovery of steelmakers in the latter half of the year after a miserable July-September quarter performance.
There has been a pressure on steel prices in the domestic market due to average demand, lower exports and increased competition from imported steel.
Prices of benchmark hot-rolled coil (HRC) steel as of December first week have declined by around Rs 3,000 per tonne compared to November to Rs 54,000-55,500 ex-Mumbai, according to data from SteelMint.
Experts believe that prices will remain under pressure throughout December and could decline further by Rs 1,000-1,500 per tonne. "The market will definitely correct further in December," said a Mumbai-based dealer.
This, after steel industry executives said during earnings calls last month that prices of the alloy have bottomed after months of continuous decline.
"Structurally, this is the bottom," said a senior executive at a leading steel company. However, if cheaper imports continue to dent their market share, steel companies will have to make a tough call choosing between market share and profitability, this executive said. "Indian steelmakers can ill-afford competition from imports at this time."
Demand in the domestic steel market is determined by local factors but prices are influenced by global trends, said Jayanta Roy, senior vice-president and group head, corporate sector ratings, ICRA.
"International steel prices vis-à-vis raw material prices will be a key concern for the industry," he said.
However, lower coking coal costs this quarter – lower to the extent of $80-100 per tonne compared with the previous quarter – should help steelmakers reduce their steelmaking costs by $60-80 per tonne, giving them some buffer and ensuring better margins than Q2, he added.
The long-awaited scrapping of the export duty on steel last month is yet to give support to steel prices as it will take some time for mills to re-establish their international trade. Prices went up briefly in trade channels when the removal of the duty was announced but quickly returned to original levels and dipped further in the subsequent weeks.
A revival in exports could help the cause of the domestic steel industry. "If exports go up, mills can liquidate their excess inventory and that will give some support to domestic prices," the dealer quoted above said.
Also Read: