Cars
Lexus brings to India new LC500H luxury coupe with high-end upgrades at INR 2.39 cr – ET Auto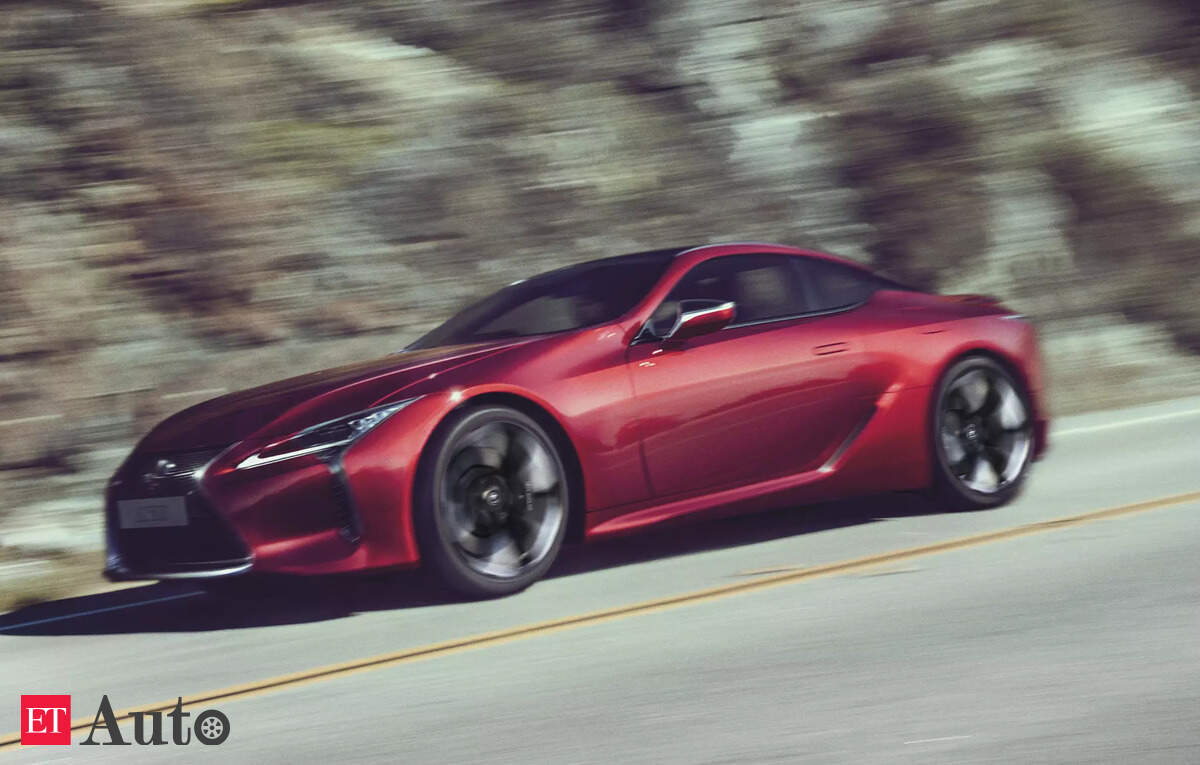 New Delhi: Lexus has announced the new LC500H Luxury Coupe equipped with high end upgrades. The new Lexus LC 500h, a 4-seater luxury coupe, is priced at INR 2.39 crore in India.
The new Lexus LC 500h gets distinct enhancements to further up its lifestyle quotient. From changes ranging from an all-new Instrument Panel to the layout of the Center Console, the enhancements in the new LC have been made considering its usability and comfort, the company said.
The bold and high-end upgrades in the Lexus flagship LC 500h consists of: Instrument Panel/ Display shape changed: A 12.3-inch-wide touch-screen display (21CY multimedia) has been adopted, and the display position has been moved 86 mm toward the rear of vehicle to allow natural touchscreen operation.
Centre console switch layout: Switches arranged in a longitudinal layout, enhances usability.
Ornamentation of passenger side instrument panel: The passenger side ornamentation panel has been unified with the instrument panel upholstery, emphasizing the horizontal design theme.
Grill holding: A shape integrating the camera cover has been used for a more compact size; All new super gloss black metallic alloy wheel design with 3D machined finish.
Taking this a step further, Lexus has teamed up with the masters of minimalism – Abraham & Thakore to release limited edition jackets featuring custom designs inspired by Lexus.
Akin to the design philosophy of the new LC, the Abraham & Thakore capsule collection as aptly titled Lexus Life, symbolizes the luxury of craft, the sustainability of design, the beauty of the handmade, and is in line with Lexus' Omotenashi principles of luxury and fulfilling guest needs.
Naveen Soni, President, Lexus India, said, "As a conscious lifestyle luxury brand, we are always open to working with like-minded brands and individuals who believe in crafting amazing experiences for a better tomorrow. We are proud to partner with Abraham & Thakore who are bringing their own creative aesthetic to reflect contemporary yet non-conforming fashion and sustainability that is synonymous with both the brands. Both Lexus and A&T believe that real luxury lies in specially crafted products in limited numbers of high quality and this collection is no exception."
"The transition to the new model of LC 500h is in sync with our commitment to designing products that offer unparalleled comfort and superior performance to our discerning guests. I am confident that the new enhanced LC will surely catch the imagination of our luxury consumers with newer technology and design upgrades," he added.
Lexus will eventually expand its luxury lifestyle merchandise collection down the line
Source link