Cars
Kia India aligns line-up with BS6 Phase II norms; prices range from INR 7.79 lakh to INR 10.89 lakh – ET Auto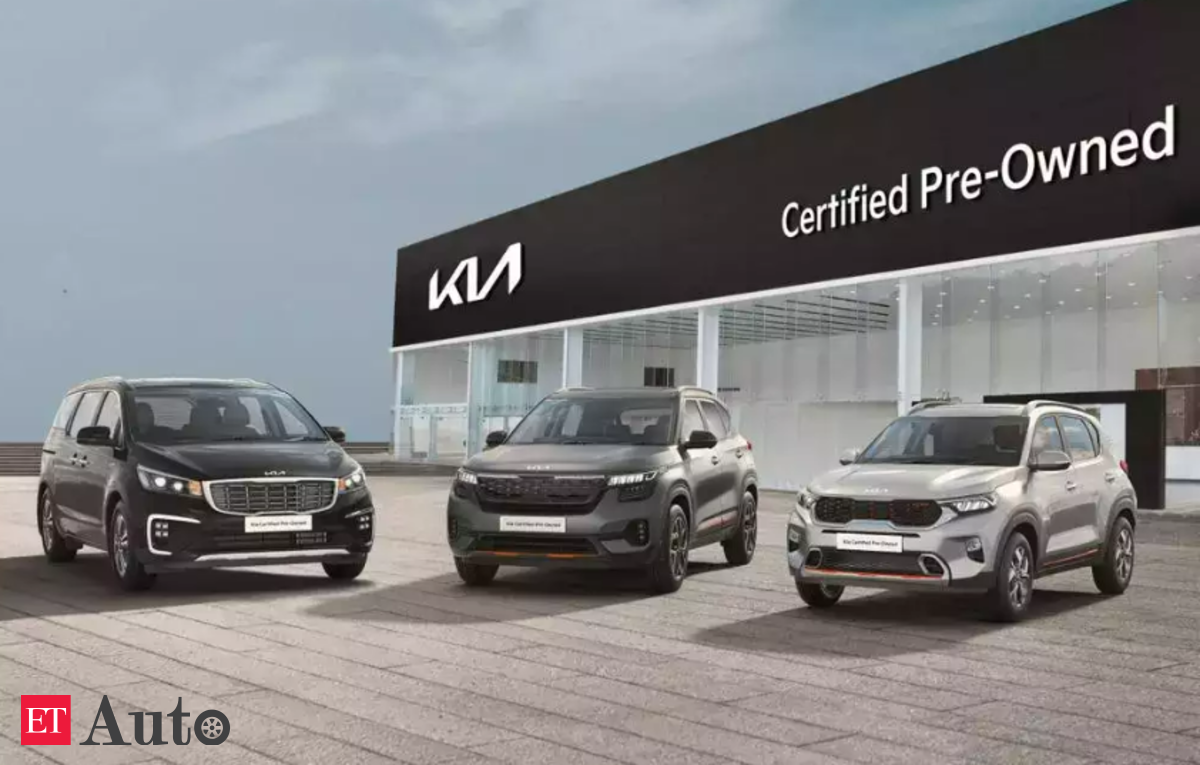 New Delhi: Kia India, one of the fastest-growing carmakers in the country, introduced its refreshed RDE-compliant vehicle line-up with updated powertrain and additional features in Seltos, Sonet and Carens in alignment with the transition to Phase II of BS6 norms.
The updated line-up is now available across Kia dealerships in India starting at INR 7.79 lakh, 10.89 lakh and 10.45 lakhs for Sonet, Seltos and Carens, respectively.
The refreshed line-up comes with enhanced petrol powertrain compatible with the E20 fuel. While the petrol engine in Sonet remains unchanged, the turbo petrol engine in Carens, the Smartstream G1.4 T-GDi, is replaced by the Smartstream G1.5 T-GDi which churns out 160PS of power and 253 Nm of Maximum torque between 1500 to 3500 RPM.
In the Diesel powertrains, Sonet's 1.5 CRDi WGT has been replaced with the 1.5 CRDi VGT with enhanced power output of 116 PS from the earlier 100 PS. The same engine in Seltos and Carens get minute power output enhancement, offering 116 PS from the earlier 115 PS.
Being the first company to democratise the iMT technology in India, Kia India has gained tremendous customer response for this clutchless manual transmission. Keeping the success of iMT in mind, the 6iMT now comes as a standard transmission in the diesel and the Petrol turbo variants of all Kia India models currently on shelf. With this move, the Manual Transmission is now only available in variants of Seltos and Carens with Smartstream G1.5 naturally aspirated engine and in variants of Sonet with Smartstream G1.2 naturally aspirated engine.
Along with the powertrain-related changes, the brand also introduced the ISG (Idle Stop Go) feature, standard across all the models. Offering an intuitive connected experience, the Kia Connect Skill for Amazon Alexa has been added as a connected car feature.
With this addition to the connected car technology, Kia India introduces home to car connectivity features for its customers. The Alexa device can be connected to customers' vehicles by registering on Amazon Alexa application. The customers can access the 'Kia Connect' in the 'Skills and Games' section in the app and link their Kia Connect account using their log-in credentials. The feature is also available for the EV6 customers.
Tae-Jin Park, MD & CEO, Kia India, said, "With the launch of the EV6 in India and committing a home-grown EV by 2025, we reflected our commitment to align our product strategy with the Indian government's electric vision. Now with the RDE norms coming into effect, we are delighted to offer our contribution once again to the government's efforts to keep the environment clean and green. With the enhanced powertrains and added features, our vehicles have become even more sophisticated, instating the feeling of pride in customers of owning a Kia. The upgrades in the powertrain, combined with advanced features like Kia Connect Skill for Alexa and ISG will ensure utmost convenience and fun to drive experience to our customers. With these changes, we once again reiterate our commitment towards the Indian market and pledge to keep up to the government's vision of sustainable mobility."
Source link