Cars
JK Tyre launches Levitas Ultra range for luxury cars – ET Auto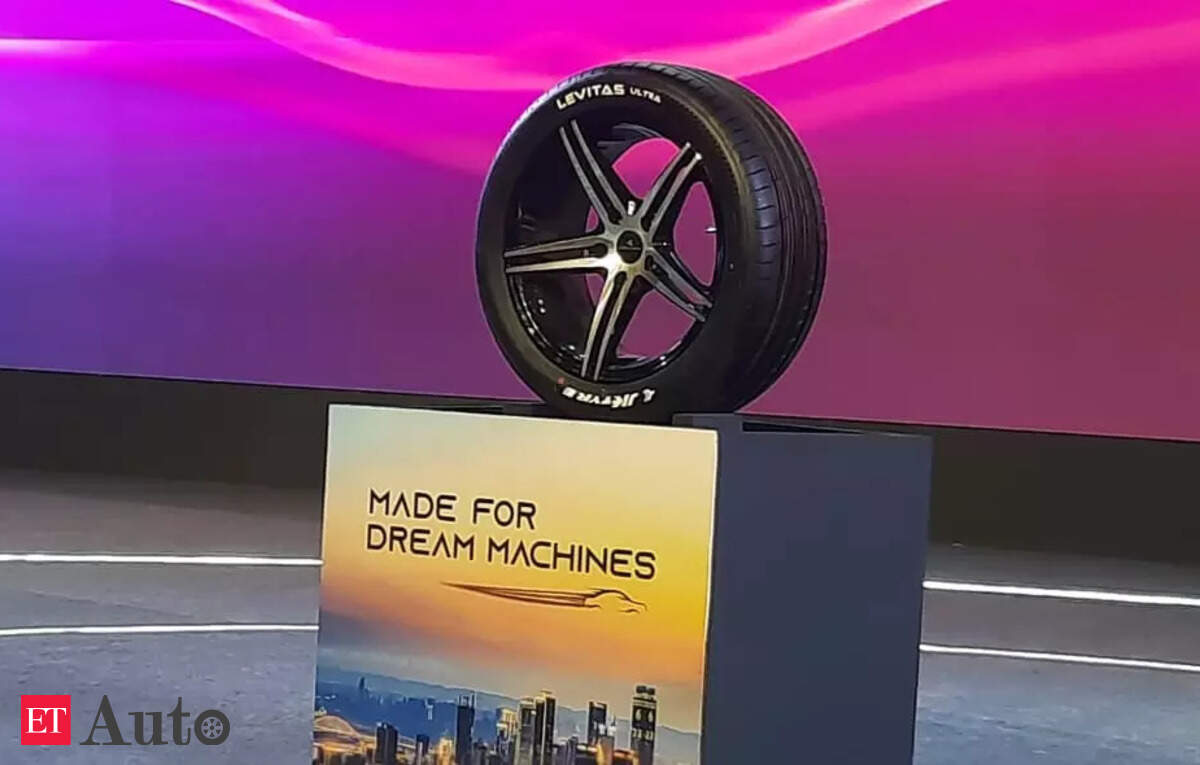 New Delhi: Indian tyre major JK Tyre & Industries on Tuesday launched a premium tyre brand, 'Levitas Ultra', for the luxury car segment. The luxury car demand in the country is growing by about 50%. JK Tyre plans to capitalize on this growth with the new tyres. They will be available across key cities from April 1, 2023, the company said in a media release.
Tested extensively in Europe and India, these Ultra High Performance [UHP] tyres offer best in-class functionality across key aspects – utmost comfort, low noise and high durability. Perfected for Indian road conditions and climate, the Levitas Ultra range is offered in seven sizes, ranging from 225/55 R16 to 245/45 R18 for premium cars which will help further establish the brand. Further, JK Tyre plans to enlarge its portfolio of 'Levitas Ultra' by introducing it in 19 to 22-inch tyre range, to cover the entire gamut of luxury cars. In its constant endeavour to enhance the sustainability quotient and offer state-of-the-art products to the Indian customers, the Levitas Ultra has been rated 5 Star for fuel savings.
Raghupati Singhania, Chairman & Managing Director, JK Tyre & Industries, who unveiled the new tyres in Delhi on Tuesday said, "At JK Tyre, we are proud of our pioneering role in developing world class tyres in India. With our focus on innovation, we are expanding our presence in the premium tyre space with the launch of the Levitas Ultra. These tyres are specially designed to offer our customers in the luxury car segment with a product that is engineered to offer unmatched performance across all key parameters of this demanding category – be it ride and handling, grip levels, noise reduction or braking. At JK Tyre, we have been focusing on developing cutting-edge technologies and the introduction of these UHP tyres is the outcome of our unrelenting efforts towards excellence. We are confident that Levitas Ultra will become synonymous to high performance among premium car users." Designed and developed exclusively for the luxury car segment, the new range boasts of shortest braking distances in dry and wet conditions offering enhanced safety. A great driving response is assured with Levitas Ultra's handling characteristics, keeping lateral control and grip in the optimum range. Adaptive contour and a special noise cancelling pattern ensure the lowest in-cabin noise and a relaxed ride. These UHP tyres are formulated with high-grade MFX Polymer, which ensures exceptional durability for Indian roads and stability during hard cornering. Super optimized Tread Pitch sequence provides a smooth commute at a range of speeds, even in wet conditions. The robust layers with considerable thickness offer excellent resistance to perforations, the release said.
JK Tyre's decades of experience in understanding the evolving needs of local customers assisted in extensive testing and perfecting Levitas Ultra for Indian conditions, the release added.
Source link