Cars
How battery swapping can accelerate e-motorbikes – ET Auto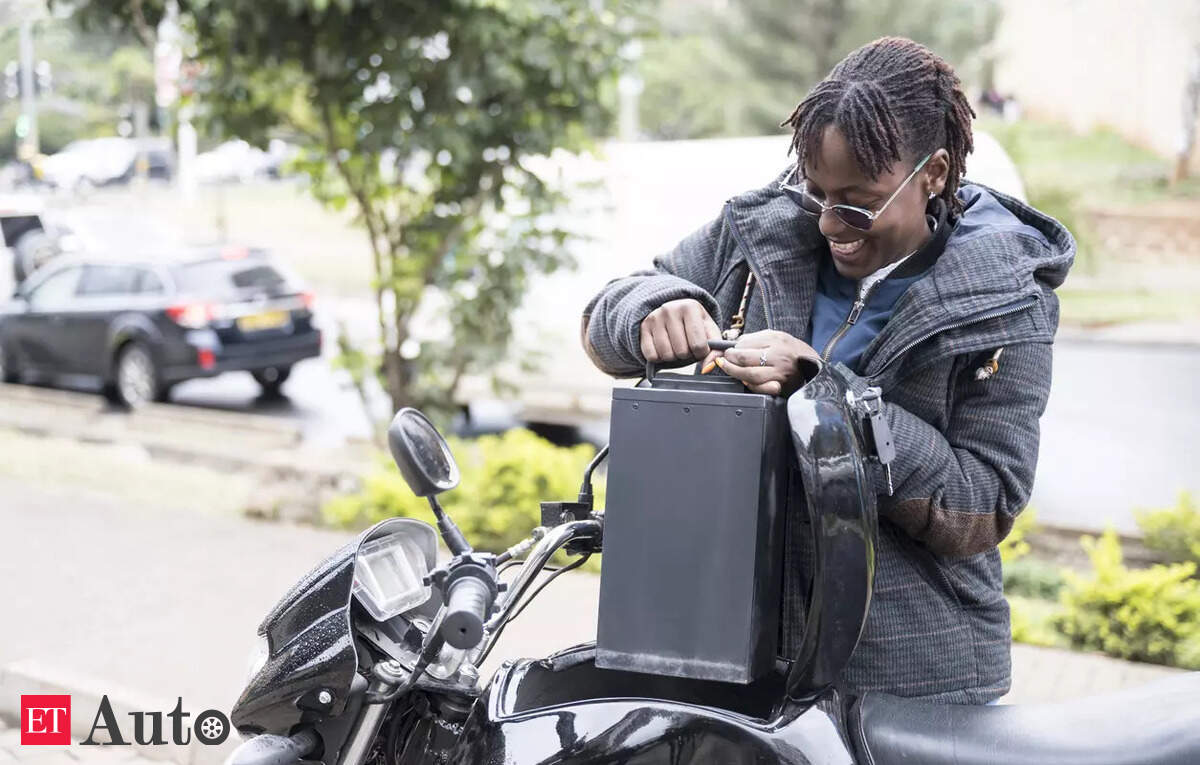 Transitioning Indonesia's millions of petrol-fuelled motorbikes to electric is a daunting task but there is a feasible solution.
There are more than 122 million motorcycles in Indonesia, making them the most popular form of transport in the country.
Cheap and efficient, and better on the notoriously clogged roads of the country's biggest cities, motorbikes also come at a cost: along with other road vehicles, they are a major source of greenhouse gas emissions.
The Indonesian government has set ambitious targets to transition to electric motorcycles to reduce emissions, but there are numerous challenges.
One is recharging motorbike batteries. It can cost a lot of money and takes the bike off the road for up to four hours to fully recharge the battery.
An alternative model would be not to recharge the battery in your bike but to swap it out for a fully charged one at a battery swapping station.
This is where the idea of a standardised battery for two-wheeled vehicles would be a game changer.
If electric motorbikes had standard batteries, then battery swapping becomes a cost- and time- effective way to recharge as it attracts more adopters and address climate challenges.
Both battery standardisation and advancements in battery technology can significantly increase the adoption of battery swap motorcycles and enhance the profitability of battery swapping stations.
However, the battery swapping industry faces several issues, including the complexity of operations, demand management, standardisation and infrastructure investment.
Battery swapping is still in its early stages, and there is a need for further investigation and development.
One study examined the effectiveness of policies promoting a profitable battery swapping service industry in Indonesia, using indicators like the number of electric motorcycle users, battery swapping users and profits for battery swapping providers.
To examine the effectiveness of the policies, three approaches to different scenarios have been developed: Business as Usual, Rapid Innovation, and Surging Energy Price.
Business as Usual assumes the electricity base price will continue to increase at a steady rate and battery prices will decrease.
Rapid Innovation assumes an increase in electricity base price will be higher than in the past due to the increased adoption of renewable energy could lead to higher power plant investment cost. The need for grid reinforcement due to the nature of its intermittency. But advances in battery power density will cause a considerable decline in battery prices.
Surging Energy Price assumes an unanticipated increase in the electricity price due to a shock to energy prices.
Under the first approach, the revenue for battery swapping providers would come from subscription fees. The business is capital-intensive.
Inspired by Taiwan's successful electric motorcycle adoption, the Indonesian government could support the industry with money to build public charging stations, battery swapping infrastructure and incentives on import duties.
Without policy interventions, the number of electric motorcycles is not significantly different between the Business as Usual and Rapid Innovation scenarios. However, in the unfavourable conditions of the Surging Energy Price scenario, the total number of electric motorcycles is about 16 per cent smaller.
This suggests the government's target of 2.5 million electric motorcycles by 2025 is likely to be achieved, but the goal of 13 million by 2030 isn't. Policy interventions are necessary to make electric motorcycles more attractive.
The market tends to prefer plug-in over battery swap motorcycles, with the share of plug-in motorcycles only being smaller under the Surging Energy Price scenario.
However, the share of plug-in motorcycles decreases over time under all scenarios, and the market share of battery swap motorcycles gradually increases, though it does not surpass plug-in motorcycles by 2030.
As electricity prices rise, battery swap bikes will become more popular.
A constant increase in battery swap motorcycles would help the profitability of battery swapping stations. The accumulated cash flow of swapping stations would continue to grow in each scenario, primarily due to the price of a swappable battery being based on the electricity base price, with a margin added. As electricity prices increase, the margin for each swappable battery sold also increases.
A significant increase in plug-in motorcycles happens with the implementation of electricity price subsidies in the Surging Energy Price scenario, emphasising the importance of this policy, especially when other benefits of electric motorcycles are reduced.
Policies aimed at the adoption of battery swap motorcycles, such as battery standardisation and early adoption of high-power density swappable battery technology, negatively affect the number of plug-in electric motorcycles, albeit to a small extent.
Electricity price subsidies and initial purchase incentives have only a small positive effect on the number of battery swap motorcycles.
The effect of battery standardisation reaches a saturation point over time, while the impact of early adoption declines due to the slowing nature of the battery capacity innovation rate.
As more batteries are swapped, the better the cash flow for operators. Policies that increase the number of battery swap motorcycles, such as incentivising initial purchase costs and early adoption of battery technology, lead to increased revenue for battery swapping stations.
However, electricity subsidies decrease the accumulated cash flow of battery swapping stations, likely due to the pricing structure based on the costs of swappable batteries.
The simulation demonstrates that the number of battery swapping users increases with the number of electric motorcycle users, leading to better profits for battery swapping stations.
Electricity subsidies help increase the number of battery swap motorcycles but reduce the accumulated cash flow of battery swapping stations. The costs of subsidies suggest the government should carefully consider the benefits in proportion to the expenses, especially given the relatively small increase in the number of electric motorcycles compared to other policy options.
The battery swapping service industry is a complex system encompassing technological advancements, infrastructure, market acceptance, investments, regulations, and various stakeholders. Understanding this complexity is crucial for its successful development.
The system model and research results can serve as a valuable reference for government policymakers, helping them design appropriate policies to promote the adoption of battery swapping technology for electric vehicles, not limited to electric motorcycles.
The government could prioritise policies that target the supply side of battery swap electric motorcycle adoption, specifically producers and service providers. These policies can effectively address key adoption barriers, such as driving range and the convenience of using battery swap electric motorcycles.
By adopting these recommendations and understanding the dynamics and complexities of battery swapping adoption, Indonesia can move closer to achieving a more sustainable and environmentally friendly transportation system.
Source link