Cars
Hero MotoCorp March sales up 15% to 519,342 – ET Auto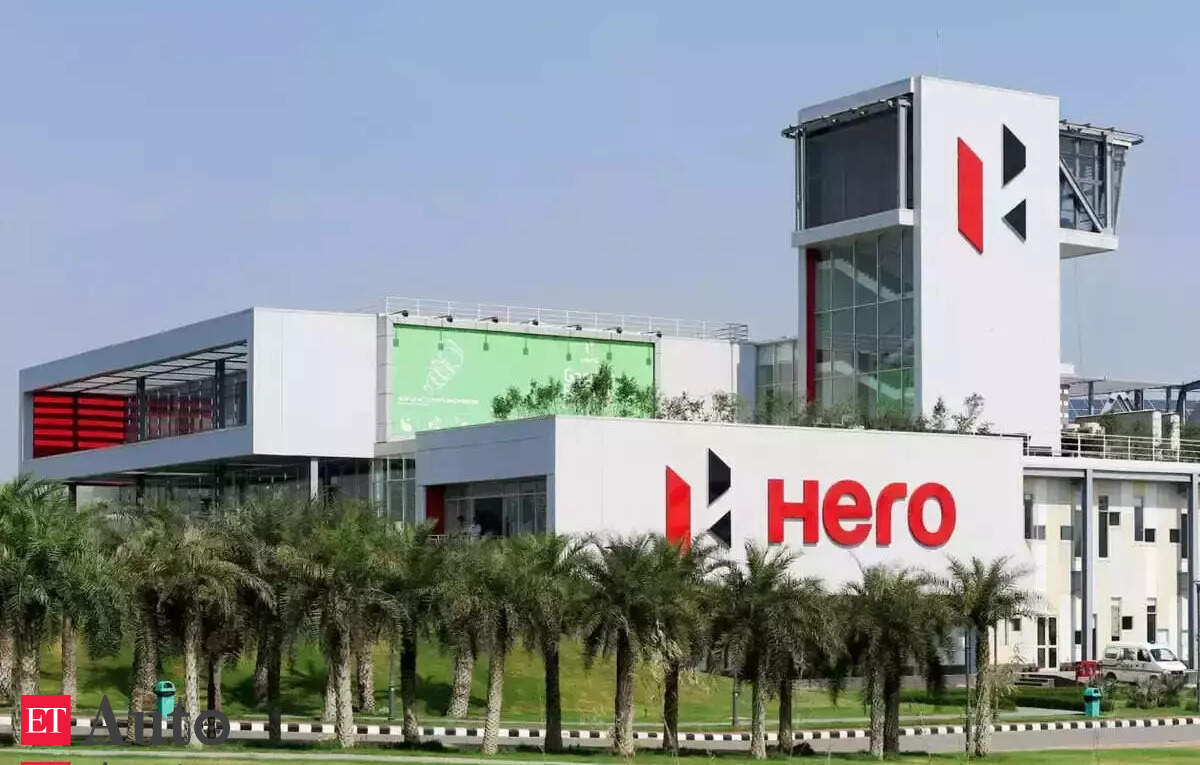 New Delhi: Hero MotoCorp, leading manufacturer of motorcycles and scooters, sold 519,342 units in March 2023, an increase of 15% over the corresponding month of 2022, when it sold 450,154 two-wheelers.
The company sold 53,28,546 units in FY23, registering a growth of 8% over the corresponding period of the previous fiscal (FY22), when the company sold 49,44,150 units.
Recently, the Board of Hero MotoCorp appointed Niranjan Gupta as the new Chief Executive Officer (CEO) of the company, effective from May 1, 2023, elevating him from his current position as its Chief Financial Officer (CFO), Head – Strategy and M&A. Dr. Pawan Munjal will continue as Executive Chairman and Whole-time Director on the Board.
Hero MotoCorp created a series of benchmarks and milestones in FY23 for the Indian market as well as the global automotive industry. Ushering in an era of sustainability and clean mobility, VIDA V1 – Powered by Hero – the new-age fully- integrated electric vehicle (EV), made its debut in FY23. Deliveries of Vida V1 have commenced and the company has set-up more than 300 charging stations across 50 locations in Delhi, Bengaluru and Jaipur for public use.
Redefining the scooter category and charting the next phase of its tech-enabled journey in the scooter segment, Hero MotoCorp, launched the new 110cc scooter – Xoom. Strengthening its commitment to bring stylish, modern and cutting-edge products for the customers, Hero MotoCorp launched technologically-advanced XTEC variants of Iconic Splendor, Passion followed by Super Splendor in FY23. The company also created excitement in the market by launching the 4-Valve edition of its popular tourer XPulse 200T, and the Rally Edition of XPulse 200 4V. Also, launched Canvas Black Edition for Super Splendor and Stealth 2.0 Edition for Xtreme 160R.
The fiscal year also saw Hero MotoCorp partnering with Zero Motorcycles, California based manufacturer of electric motorcycles and powertrains, to collaborate on Premium Electric Motorcycles. This collaboration will combine the expertise of Zero in developing power trains and electric motorcycles with our global scale and capabilities in manufacturing, sourcing and marketing to usher in the era of sustainable & clean technology in the mobility space.
Hero MotoCorp also announced its first foray into the South East Asian Market by forging a partnership with Terrafirma Motors Corporation (TMC), a part of the Columbian Group of Companies, to launch its products in the Philippines.
Source link