Cars
EU, Germany edge towards solution on combustion engine row – ET Auto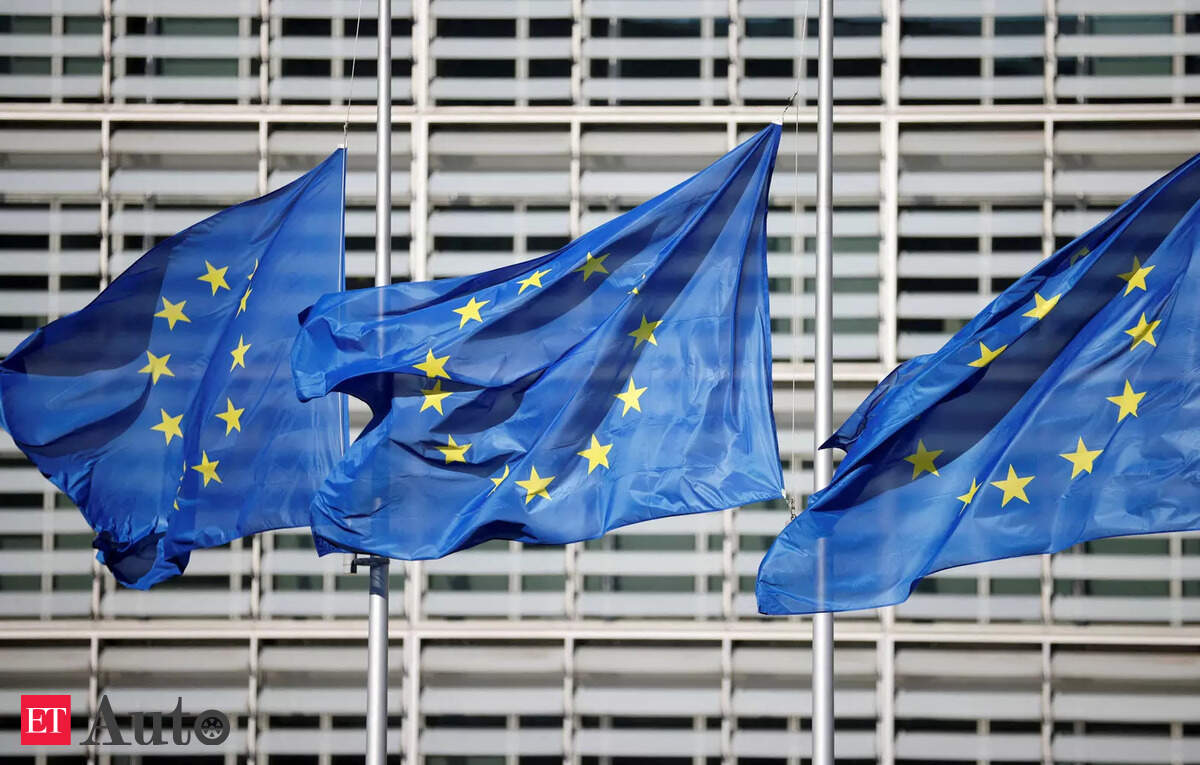 Germany and the European Union are on a good path to solve a row over the bloc's planned 2035 phaseout of CO2-emitting cars, German Chancellor Olaf Scholz said on his arrival to an EU summit on Thursday.
The official summit agenda covers a broad range of issues from migration to sending ammunition to Ukraine, but last-minute opposition from Germany to one of Europe's biggest climate change policies is looming over the talks.
"If I understand correctly the talks between the Commission and the German government… everything is on a good path," German Chancellor Olaf Scholz said on his arrival to the summit.
Scholz did not specify when he expects a deal to be reached. Some leaders and EU officials suggested it would be a matter of days.
"I think we can get there, not today or tomorrow but over the coming days," Dutch Prime Minister Mark Rutte said.
The car CO2 law is not on the summit's official agenda, nor is it mentioned in leaders' draft conclusions for the meeting – suggesting leaders will not attempt to take any decisions on the matter.
"We can talk about anything, but we have the [EU policymaking] institutions and we cannot be responsible for everything," Luxembourg Prime Minister Xavier Bettel said.
Last-minute opposition from Germany's transport ministry has blocked the EU's law to end sales of new CO2-emitting cars in 2035, despite EU countries and lawmakers already agreeing a deal on it last year.
The dispute has raised concerns among some EU officials that political deals on other major laws could unravel.
"We have chosen a clear path to phase out CO2 emissions from cars, this is not the moment to waiver," said Belgian Prime Minister Alexander De Croo.
The EU law is expected to make it impossible to sell new combustion engine cars in the EU after 2035. Germany's Transport Ministry wants assurances that new combustion engine cars can be sold beyond that date if they run on e-fuels – a request supported by parts of Germany's powerful car industry.
The Ministry and the European Commission, which drafts EU laws, are in talks. A draft EU Commission proposal, seen by Reuters this week, suggested allowing carmakers to register sales in a new type of vehicle category, for cars that can only run on carbon neutral fuels.
ENERGY REFORMS
On the second day of the summit on Friday, EU heads of state and government will discuss a reform of the EU electricity market.
The European Commission proposed the reforms last week to attempt to avoid severe price spikes such as those experienced last year after Russia cut gas supplies to Europe.
A draft of the EU summit conclusions, seen by Reuters, showed leaders may agree to fast-track the power reforms to agree a deal with the European Parliament by the end of this year.
The draft also urged companies to take part in the EU's planned scheme to jointly buy gas, as it prepares for next winter with scarce Russian supplies.
Greece will also pitch an idea for an EU fund to "supercharge" investments in power grids, to speed the shift to clean energy and improve energy security, according to a document seen by Reuters.
Source link