Cars
Daimler Truck releases Sustainability Report; to achieve carbon neutrality by 2039 – ET Auto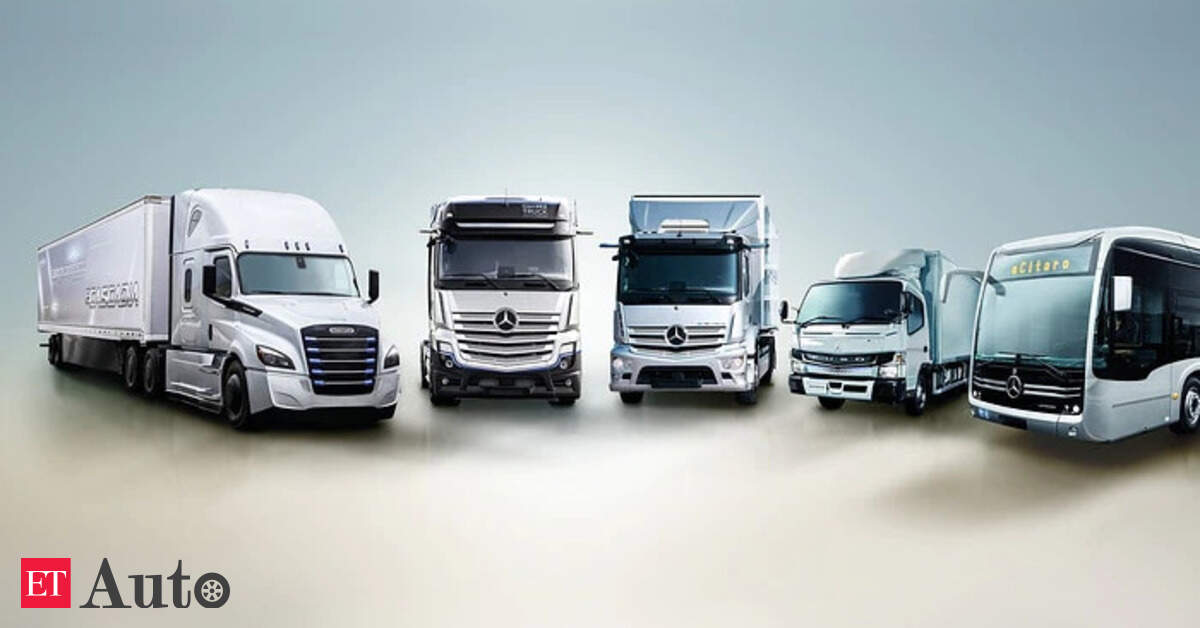 New Delhi:
Being guided by the
ESG framework
and thus focusing on three subject areas: "Environment," "Social" and "Governance," acting responsibly is and has always been deeply rooted at
Daimler Truck
. The company on Wednesday published its Sustainability Report 2021 and reports on the specifics of what it achieved in terms of sustainability in the past year.
It is the first report Daimler Truck is presenting as an independent, publicly listed company.
Martin Daum, CEO, Daimler Truck: "Our independence as Daimler Truck AG provides us with a unique entrepreneurial opportunity. At the same time, this comes with a great deal of responsibility to our employees, to the environment, and to society as a whole. The greatest responsibility for us as a company is dealing with climate change. We are therefore clearly committed to the Paris climate protection agreement. It is our declared goal, as a leading commercial vehicle manufacturer, to bring CO2-neutral solutions for the transport of goods and people to the market."
In order to contribute to the decarbonization of the commercial vehicle industry, the CV manufacturer is pursuing the goal of putting CO2-neutral transport on the road by 2050. The Group, therefore, aims to sell only CO2-neutral vehicles in its main sales regions in North America, Europe, and Japan from 2039 forward.
The so-called "dual strategy" focuses on two complementary technologies for the power supply of our drive trains: batteries and hydrogen fuel cells, it said.
"Not everything that the realignment of our sustainable business strategy entails is new to us. We have previously achieved much in terms of sustainability: Our vehicle portfolio already includes electrically powered trucks and buses in all geographic regions – and there will be significantly more in the near future. At the end of 2019 we communicated our goal of exclusively selling CO2-neutral vehicles in North America, Europe and Japan from 2039 on. We are also making our global production CO2-neutral," continued Martin Daum.
It is also pursuing the goal of CO2-neutrality in production by 2039 at all locations and in all business areas worldwide. By purchasing green electricity or increasing our own production of energy from renewable sources, greenhouse gas emissions caused by vehicle production and the energy supply to the plants are to be reduced or – wherever possible – avoided altogether.
In addition, Daimler Truck has also implemented the transformation toward CO2-neutrality along its entire value chain, e.g. by requiring suppliers to have a certified environmental management system.

Also Read: