Cars
Book review: Fall, Don't Fail – The Diary of a Fired Corporate Vice President, Auto News, ET Auto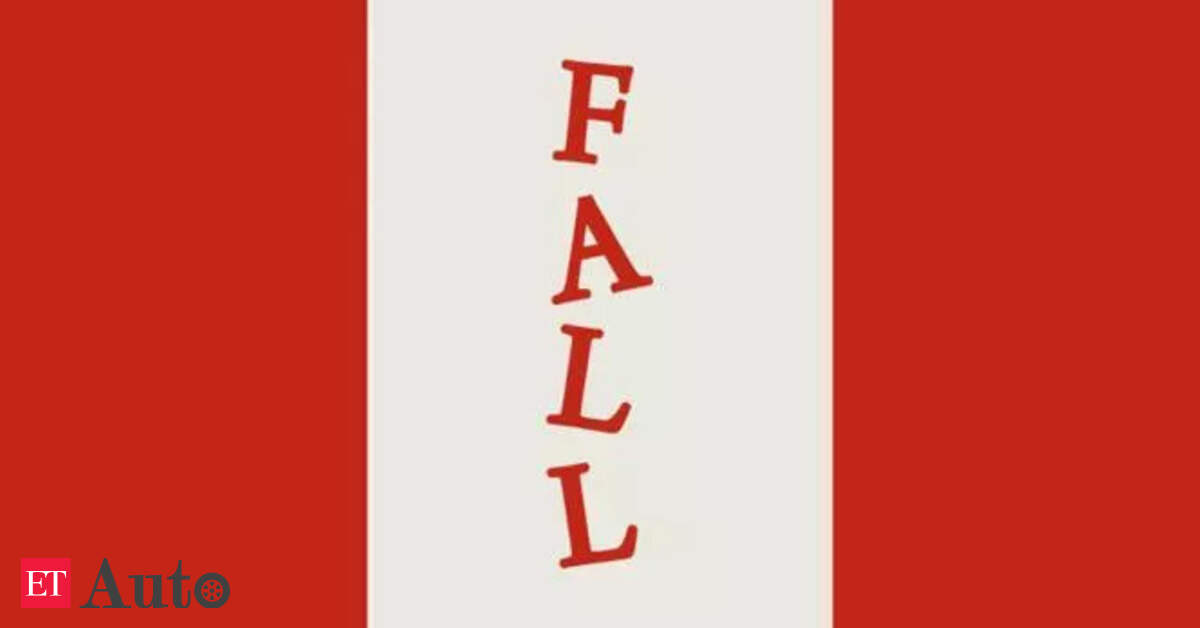 Fall, Don't Fail – The Diary of a Fired Corporate Vice President written by Rohit Goel, an automobile veteran cannot be more relevant in the present global Industry scenario wherein companies like Google, Microsoft and many more have laid off tens of thousands of employees overnight.
Additionally, many auto majors like General Motors, Ford, Harley Davidson, Great Wall Motors to name a few have quit India in the past half-decade or so rather unceremoniously; many others have opted for restructuring and downsizing which essentially translates into pink slips and massive layoffs. While we keep on deliberating the rationale and business implications of such decisions, we seldom talk about the human & emotional aspect of these events.
Fall, Don't Fail which became the Amazon Bestseller No. 1 a few months back does exactly that in a no holds barred manner. It highlights the mental and emotional turmoil of people who are pink slipped in any such eventuality. The author himself has witnessed the closure of General Motors in India very closely. The book beautifully and accurately captures the last few days in the office and the changing dynamics with friends, neighbors and relatives. The book gives a very clear incidence based description of what happens inside an Automobile company when they decide to take a catastrophic decision such as quitting and firing employees.
The book captures the journey and emotions of Vikram, vice president sales in an Automobile MNC. He is living a life of comfort and privilege built by hard work and consistency until one day everything that he has built comes crumbling down. The organisation he works for decides to quit India leaving him and thousands of other unsuspecting employees jobless overnight. Vikram is devastated. His mind is a whirlwind of emotions – anger, sadness, fear, dejection, loss and confusion.
Fall don't fail captures the final moments of this epic fall through 36 diary entries in Vikram's diary, demystifying his journey through the last 30 days at his job filled with emotions, betrayals, revelations, realizations and finally acceptance. The book ends with Vikram's reminiscent take on the events he and his colleagues endure, summing up his insights and learnings on how such a crisis can be turned into an opportunity to begin life anew and, importantly, how corporate professionals of the 21st century can safeguard themselves against such upheavals.
The special part about the book is that apart from a well captured emotional journey it also guides people across levels especially in a corporate sector on how to build a safe zone for themselves. It emphasizes on the power of 'skills' and 'people network'.
We would like to quote a few lines from the book which describe a very apt reality which perhaps we all know but shy away from accepting and acting upon it wisely:
"We happily live in our myths. When reality hits and breaks these myths, we feel sad and cheated. Then, we accept it, move on and become happy again. In this reformed state we create our new happy myths, which are bound to be broken by a new reality again. This loop is infinite. Sane are those who can come out of this loop to permanently embrace happiness."
Rohit Goel who has served at various regional and national roles in automobile organizations like Maruti, General Motors, Bajaj Auto spread over multiple decades. He capsulated his experiences in this book, to make it a worthwhile read for the readers.
Fall, Don't Fail cuts across age, gender, profession and is recommended as a good read.
Also Read: